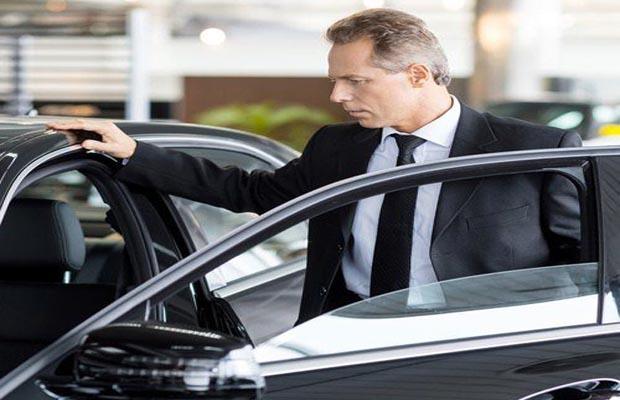 The September release of new cars is here, and a whole glut of drivers are getting their kicks with a new '66.
If you are thinking of joining the elite crew of envy-grabbing car drivers (envy on the part of others), you should think about what car is best for you and your wants, but more importantly your needs.
There are a lot of cars out there from city runarounds and sporty little numbers to Family SUVs and the electric revolution; and if you are going to be spending your hard-earned money on one, you want it to be right for the job, your needs, your style and your wallet.
So here are a few things that you might need to think about, and a few things it might be an idea to do, before you place that order with one of our Customer Service Representatives here at Nationwide Vehicle Contracts.
What Car is Right For Me?
There is lots of advice that can be found online (and offered by friends) when it comes to the right choice, with Car Buyer and Money Saving Expert being particularly good. So we have filtered out the best of the best to help you decide, before you contact us.
Getting a brand new car is, let's be honest, something that we all would like.
You're the first person to drive it (apart from the delivery person, but the first to drive it properly.)
You can tailor the exact options, colour, engine specification, and technology to suit you down to the ground.
You get the full manufacturer's warranty.
And, with leasing from Nationwide Vehicle Contracts, you get all the benefits that come with that including free vehicle delivery, road tax and breakdown cover.
So making decisions on which new car to get becomes that much more important, even though some of the pressure is taken off of you when you lease.
Do you choose Petrol or Diesel? Or maybe go for a Hybrid or Electric?
There are some cars out there that only come with diesel engines, such as the BMW X3, but your choice of fuel is a very important decision.
There are no hard and fast rules about which car's fuel is best for you, but it is generally believed that while hybrid models are becoming increasingly common, especially if you do a lot of town driving, if you drive less than 12,000 miles a year, a petrol engine is best. The cost of diesel and petrol has levelled out but it will usually cost more to get a diesel-powered car - and the same applies to hybrid and battery-powered vehicles, although the cost savings on the actual 'fuel' are greater.
Consider the types of journeys you do. Diesel engines need to be run at speed regularly to burn off soot that collects in the Diesel Particulate Filter (DPF), so if a lot of your journeys are short ones then a diesel is probably not for you. Alternatively, if that is the case, then an electric car may be best for you.
And then there are the cost savings to be considered, along with the MPG of the vehicle.
What sort of style car do you want?
It's all changed from years ago. You never had such a big choice as you do now.
You've got City Cars and Superminis; Medium Hatchback/Saloons and Large Hatchback saloons; Estates and Coupes; Convertibles and People Carriers; 4 x4s, Crossovers and SUVS; as well as Electric/Hybrid cars.
The choice is so, so large now with cars like the Nissan Qashqai and Renault Kadjar redefining SUVs, as well as the Range Rover Evoque Convertible doing the same.
Car manufacturers have changed too with brands such as Kia, Tesla and Dacia entering the fray, when once you would only consider a choice between larger brands such as Ford, Vauxhall and BMW. Now brands that were once considered 'too luxurious' and even 'too cheap' are now being looked at as viable options.
What do you need the car for?
Priorities change over the years, and the arrival (and departure) of children change your necessities. If you are planning a family, a two-seater isn't a wise choice because in all likelihood you will have to change it once bambino appears. (Or get another car.)
You may need a bigger car to carry the children (and all their paraphernalia) in, and you might therefore need a crossover SUV rather than an estate car because the raised ride height makes getting kids and their seats into the car much easier.
You might need a car with good carrying capacity for work or for hobbies such as DIY, so you'll need easy-to-fold rear seats that lie flat when dropped.
You may just need a car for zipping around town in and parking in small spaces. But you might need it to have features such as sat-nav and parking as standard rather than as options.
Or you may just want a car that will turn heads with a bit of power and oomph, yet with some acceptable fuel economy and CO2 emissions figures.
Check out all the facts before deciding on options (or at least a shortlist), but the main thing is to be honest with yourself about the main use for the vehicle. YOU may look good in a Volkswagen Beetle Cabriolet but it's not a good look when crammed with a family of five and all that comes with it on a day out!
How much can you afford?
Over 75% of new cars are bought using some form of finance, and leasing is a viable option when it comes to a new car, but again you need to face facts when it comes to deciding just what you can afford.
We help you in this by first finding out if you are eligible for Finance and then carrying out a Credit Check to make sure that you are able to afford the repayments.
Look at your own finances first, and work out what repayments you can make easily (don't forget you will need to include car insurance in your figures), before looking at the choice of cars that Nationwide Vehicle Contracts offer. You can even search for cars by price from our home page.
What are the Insurance costs likely to be?
This is one of the most forgotten things when it comes to new cars as drivers are often so blinded by the car itself and the joy of a new one that they forget that it may be costing them more in insurance.
Bear in mind that premiums can be pricey if you're buying a flash new model, which is why it's important to check you can afford the insurance before paying the deposit. The more powerful the car, the more it costs, and if you are upgrading from your previous city runaround it is likely to be costing you more, so shop around. Do some research and make sure that you include it in your financial calculations.
Remember that you need to make sure that you sort out your car insurance before you take ownership of the car, even if it is being delivered (usually) free to your home by Nationwide Vehicle Contracts. It's illegal to drive on public roads without insurance, so if you haven't got it when the car comes, and you fancy a quick trip to show it off, you can't.
What are the running costs of the vehicle?
With a lease car, road tax is taken care of, but you will obviously need to look at:
Fuel consumption and fuel costs
Insurance premiums
Benefit-in-Kind (BiK) tax (for company cars)
Make a shortlist of cars and test-drive them
Once you've narrowed down your search to two, three, four or even more models, book some test-drives.
If dealers don't have the particular engine and specification you want your car to have, ask to drive a model that's as similar as possible.
Get yourself used to the gearbox combination and suspension (and therefore the drive) as well as trying out some of the features like connectivity - especially if you haven't used it before!
Take the family with you to see how they like it because, after all, they will be the ones who will have to 'suffer' the space in the back if there isn't enough, and uncomfortable rear seats (if they are indeed uncomfortable.) They'll soon tell you if they don't like it, and just as quick tell you if they do.
Try fitting bulky items such as a child's buggy in the boot to see if it fits properly.
On the test drive itself, try and encounter as many different roads as possible, from main roads and dual carriageways to back streets and twisty little lanes. This will give you a better idea of how the car drives.
See if the dealer will let you have the car for a weekend to test it out. Try it! If you don't ask, you don't get! This will get you an even better idea of the car - but don't get TOO attached and try to stay objective.
Don't let the sales person distract you with offers and the like - especially limited time ones and ones that offer extras, They are doing their job after all. And if your plan is to lease a car, remember you are using the dealer to test a car out...and there are other cars to test out too.
Money Saving Expert suggest this 13 point checklist that you should do when on a test drive:
Check that your driving position is comfortable? Can the seat slide, rise and tilt? Can you adjust the steering wheel position? Can you see all the mirrors and through the windows? Can you reach the pedals, gear stick and handbrake?
Try different routes. You should include the motorway if you'll be driving on it.
Do an emergency stop on an empty road to double-check the brakes. Try the handbrake on a hill to be sure it holds; during emergency stopping, listen for any unusual rattling or banging sounds.
Check that the brakes and clutch function smoothly and effectively, and do a three-point turn to check for play in the steering.
Check that the car is balanced. Does it veer to one side, or does it feel steady and balanced?
Check that any car seats you have fit in easily, and that the children are comfortable in them. Check that more than one fits in (children have friends you know!). And check that, if you need to carry large items that will need the seats folded down, will they fit?
Are the bonnet, doors and boot easy to open? Do they close solidly?
Check the passenger space for comfort on long journeys
If you're likely to be carrying heavy or bulky items, will it be easy to lift them into the boot space?
Does the car pull away, accelerate and cruise smoothly?
What's the power like? Is it powerful enough to pull away from traffic lights and to keep going up hills without requiring endless gear changes?
What's the engine noise (and other noises) like? Are there any irritating rattles or buzzes?
How well does the suspension soak up bumps and take corners?
It is also a good idea to check that the new car will fit into your parking space back at home. Especially useful to check if you have a garage or a designated parking space. Where once a MINI fitted, a Range Rover may/will have trouble.

Don't rush!
You will want to get your car as soon as possible, and get out on the road in a '66 to show it off to the world. But deciding which car to buy is an involved process, and you will find that taking your time and investing in a thorough search will pay dividends in the end.
As a final thought, Cost Comparison website Go Compare suggest that you ask yourself the following questions before even getting a new car:
Do I even need a new car? Are you getting one because it's new and shiny and you want to show off, or are you getting one because the one you have needs changing?
What will I be using it for? Long drives or short-drives start-stop ones?
Who's going to be using/riding in this car? Consider the needs of the people who will be driving with you, from elderly relatives climbing Mount Everest into a great big SUV to your child's football team squeezing into your City Runaround.
What features do I want and what features do I need? There is a big difference between 'want' and 'need'. How important are electric windows to you? Do you want a built-in sat-nav system? Do you really need a seat-heating function?
Where will I be in five years' time? Think of the future. Are you planning to have children? Are the children looking at flying the nest?
Can I actually afford this? Is your job secure enough to afford the repayments? Are you pushing yourself right to the edge to get it? Are you allowing for inflation when it comes to living costs? If it is genuinely going to leave you dangerously out of pocket, or worse, put you into spiralling debt, then walk away and consider other options, including asking if you really need a new car at all.
Speak to one of our Customer Service Advisors to see some of the great deals available at Nationwide Vehicle Contracts.