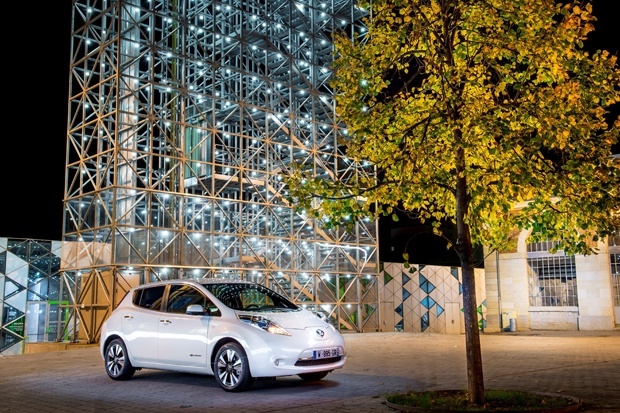 5 Years Old and 200,000 Sales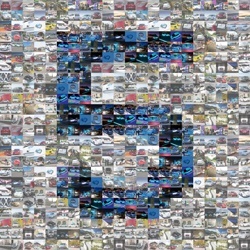 The first mainstream electric car to be sold in the UK, and the world's best-selling too, the Nissan Leaf is celebrating five years at the forefront of the electric vehicle (EV) market, as well as preparing itself for the delivery of the 200,000th LEAF in January.
As advanced and innovative today as it was back when it was launched in 2010, the record-breaking 100% electric vehicle Nissan Leaf has helped Nissan maintain the title of undisputed leader in EV technology.
Five years of ground-breaking success
The statistics that surround the Nissan Leaf are pretty astounding.
When it comes bigging up Nissan, no other manufacturer has produced as many electric vehicles or covered as much distance without producing any emissions.
Nissan LEAF customers have just surpassed the two billion kilometre driving mark (1.2 billion miles in old money.) This is which is equivalent to 2,600 round trips from the Earth to the moon.
The Nissan Leaf, based on a five year sales-volume assumption, because it is 100% electric, has helped keep 328,482 tons of CO2 from entering the air.
And finally, as stated before, the sale of the 200,000th Leaf will take place in January 2016, making the car officially the world's most popular and successful electric vehicle. The United States leads the way in sales with 90,000 over the period, followed by Japan (50,000) and Europe (40,000), as the car picks up more than 92 awards on the way! These have included Car of the Year in both Japan and Europe, not to mention the not-inconsiderable and prestigious World Car of the Year.
This year, Nissan launched the 2016 Nissan LEAF in November in the US with a new 30kWh battery that they claim extends mileage per charge by over 20%, with Japan following in December and Europe to come in January 2016 - a big step forward in the race to silence the critics and doubters of EV ranges as the level of electric vehicle technology continues to increase.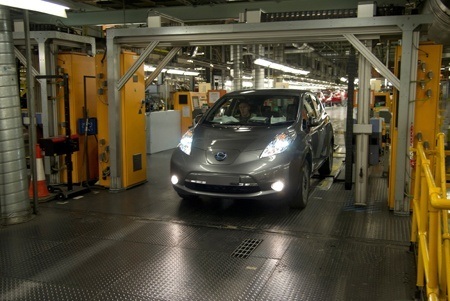 And it's not just the LEAF that is showcasing Nissan's EV engineering expertise and investment, as the company has reported that there are nearly 10,000 CHAdeMO Quick Chargers (QC) available worldwide that can charge a LEAF from low battery alert to 80% capacity in just 30 minutes, with Japan leading the way with 6,000 throughout the country.
Nissan believes that this shift towards cleaner, more efficient zero emission vehicles will contribute greatly in improving air quality and lowering noise levels., a statement backed up by Nissan President and CEO Carlos Ghosn: "EV technology will continue to be at the heart of Nissan's product development efforts. By combining our pioneering EV technologies and other intelligence and innovations, Nissan is moving closer to a zero-emission future for car transportation. With the technologies we are creating, mobility is becoming safer, cleaner, more connected and more exciting. That's the power of innovation. And that's what you can expect from Nissan."
Nissan has invested more than 500 billion Japanese Yen in projects related to Electric Vehicles, and have bold plans to expand further as demand for clean, efficient and affordable electric cars continues to grow.
Fuel Station of the Future
And one of those plans involves Nissan's vision for the Fuel Station of the Future. The concept was created in association with innovative architects Foster + Partners (the people behind the Gherkin skyscraper in London and the Apple Campus in California) and will be presented in its entirety in March next year. But until then we are teased by a 20 second clip on YouTube that you can see below. (And we do mean tease!)
What David Nelson, Head of Design, Foster + Partners, has to say is as intriguing as his buildings: "As we look ahead at the next 10 years, autonomous cars, artificial intelligence and greater connectivity will come at great pace – and it is our job as architects to inspire and support that change. Pre-empting those developments and integrating technologies to offer urbanites a totally seamless experience is vital, if we are to succeed in creating cities that serve us."
But there is no doubt that petrol stations will have to evolve as the rise of electric vehicles continues unabated. As sales and leasings of cars such as the Nissan Leaf, Mitsubishi Outlander PHEV, BMW i3, and Tesla Model S, increase, so will the need for chargers, and owners of petrol stations will need to accommodate these.