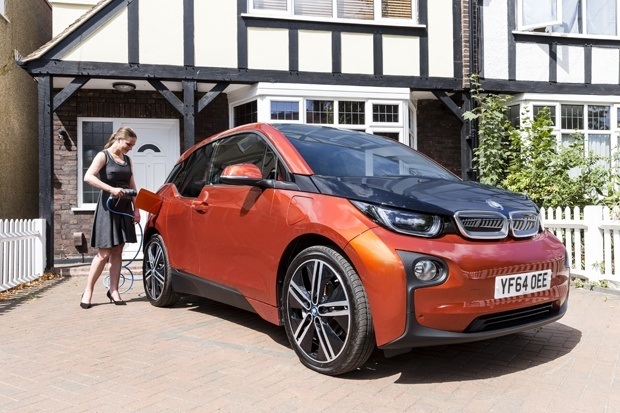 The number of Electric Vehicles available is growing, with almost every car manufacturer having their own version of 'the car of the future' from the Nissan LEAF and BMW i3 to the Tesla Model S and the Kia Soul EV.
And that doesn't take into consideration the number of hybrid cars that are available, all falling under the banner of Green Driving - a convenient umbrella phrase that covers low emissions and fuel efficient cars.
Many of these electric and hybrid cars are available on great leasing deals from Nationwide Vehicle Contracts (you can see them here) but let's take a look at what could be a future death blow to one of the UK's greatest institutions - the Petrol Station.
No More Petrol Stations?
New analysis by plug-in vehicle campaign Go Ultra Low suggests that British motorists could no longer have to rely on the conventional petrol station to 'fill up' as electricity replaces petrol and diesel as fuel.
Suggesting that petrol stations are heading for the chopping block is admittedly tongue-in-cheek (to misquote Mark Twain: "The reports of my death have been greatly exaggerated") - unless the range of electric cars improves massively - but the fact that electricity can be found almost everywhere means that the number of available filling stations for electric cars is immeasurable. In fact, according to new usage data from leading infrastructure provider Chargemaster, more than 90% of electric vehicle charging takes place at home with total charging volumes almost tripling since 2014 - and that is an increase of 163%.
Add in the fact that there has been a recent upsurge in the number of plug-in vehicles on the road – more than 14,500 were registered in the first half of 2015 – and you can start to understand that the reliance on petrol stations has started to decrease for motorists.
Hetal Shah, Head of Go Ultra Low suggests that motorists should consider updating their approach to car ownership: "The reasoning is simple – why should motorists have to go out of their way, regularly spending time at petrol stations, when it is easy to 'refuel' from the comfort of their own home, simply by plugging in an electric car? EV-sceptics sometimes question the usability of the UK's roadside charging infrastructure, but this new data indicates that it is an important, but not critical, facility for most electric vehicle owners."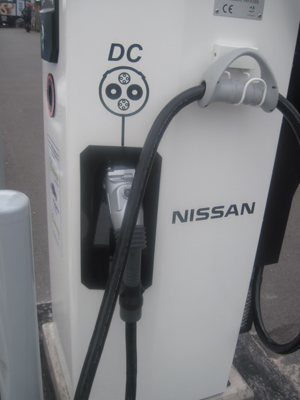 The average commute in the UK is actually less than 10 miles, which means that for those sort of journeys, an electric vehicle is pretty damn perfect - and it enables the majority of plug-in car and van drivers to charge entirely at home or work, only occasionally having to use public chargepoints as a back-up or additional top-up for longer journeys.
Government subsidies of up to £700 are available to EV drivers for the installation of fast, efficient home-chargepoints; and with more than a third of UK motorists never travelling more than 80 miles in a single trip, (most pure electric vehicles have a range of 100 miles on a full charge) the case for electric cars is 'plugged' even more.
And in the case of hybrid cars, some can travel up to 700 miles with no need to refuel. You will need a petrol station to fill up first though!
Around the UK now there are more than 7,500 public chargepoints in 3,000 locations with government plans to install around 500 more in key locations, such as motorway service stations, by the end of 2015 as part of £32 million of infrastructure support that is due to be implemented between now and 2020 (with £8 million set aside for public chargepoints and £15 million available for the Electric Vehicle Homecharge Scheme.)
Cost savings
EV drivers could cut tax and fuel costs by around £800 per year in comparison to the average car on the road, with driving costing from around 2p a mile compared to around 10-12p per mile for a typical petrol or diesel car.
On top of all this, plug-in vehicles also need less maintenance and can be parked for free in many places, so the savings just keep on coming.
And by not visiting a petrol station, you'd also save on those packets of crisps, bars of chocolate, sandwiches, and bottles of drink that you really had no intention of buying until you popped in to pay for your fuel.
Check out the many electric and hybrid cars available on great leasing deals from Nationwide Vehicle Contracts here.