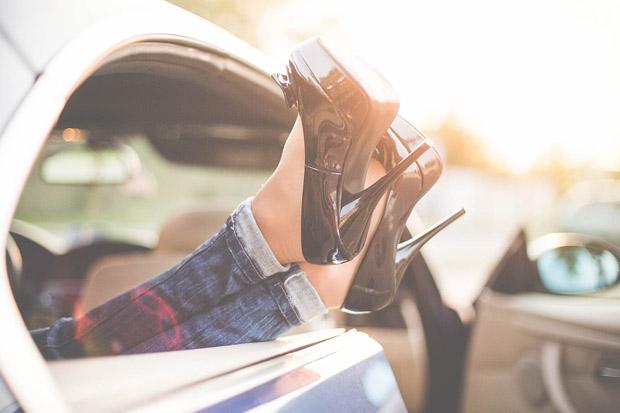 Not many people realise that wearing the appropriate footwear plays a major role for your safety when you are driving. Sandals, high heels or thick shoes can provoke serious accidents. So which are the most appropriate shoes for driving?
The proper driving footwear should have some specific characteristics, for example the sole of the shoes shouldn't be neither too thick and neither too thin. Simple trainers shoes or plain flat shoes that they are not too wide or slippy seem ideal for driving.
What you should avoid
High heels and platforms
High heels and platforms may look really beautiful on your legs, however, it is not a wise choice for driving. The problems with high heels and platforms are that as the foot is elevated, the driver cannot release the pressure that is put on the pedal. This affects your reaction time in case of emergency.
Flip Flops and Sandals
Flip flops are one of the worst choices. They may be comfy for walking but they are considered really uncomfortable - and dangerous - when it comes to driving. They come off too easily and get jammed with the pedal.
The Barefoot Option
Another really common mistake by drivers is the fact that they choose to drive barefoot by believing that this is a safe option. Despite the fact that many drivers say that when they are barefoot they can feel better the petal, barefoot driving can be dangerous. Your feet can become slippery during the driving and your socks and tights can cut down the traction on the pedal.
General advice
• Wear no heavy shoes
• The shoe sole should not be thicker than 2.5 cm
• Your ankle should move easily within the shoes
• Proper seating position is really important, you should sit in such a way that your feet can push all pedals to the floor
The footwear market has hundred of driving shoes to choose from, from trainers to smart shoes. However, if this Christmas you are looking for something special for a car enthusiast friend or family member then maybe a pair of special driving shoes can be a great idea?
Let's have a look at our favourites driving shoes
Puma Vulcanised SF Trainers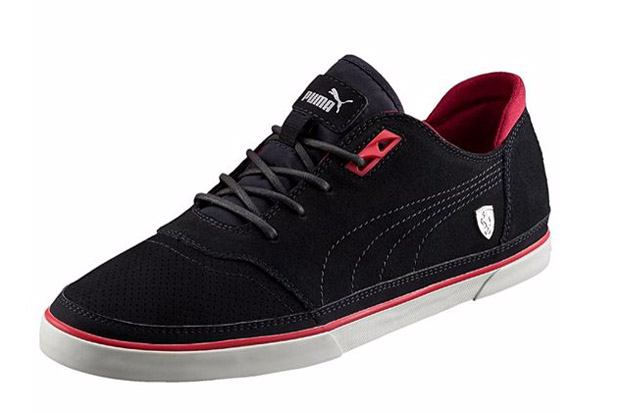 For many years Puma footwear have been famous for the collaboration with Ferrari. This year they have some decent choices on offer, our favourite one is the Vulcanised SF that are made from suede material with a vulcanised rubber outsole for a great grip.
Car Shoe Booties Vintage Calf Leather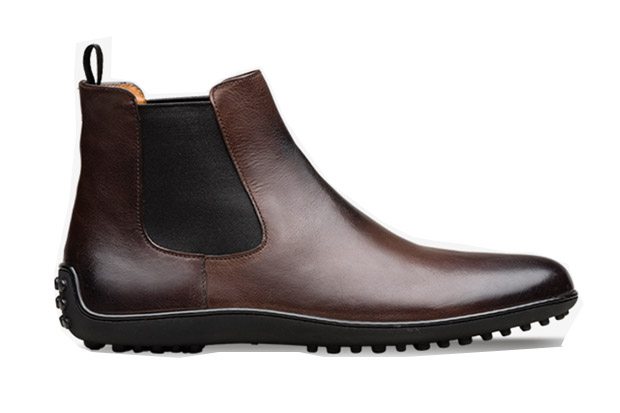 For those looking for a stylish driving boot, then the Italian brand Car Shoe is a great option for you. A pair of brown vintage leather booties with elastic inserts and rubber studded sole will give you an amazing driving experience.
Converse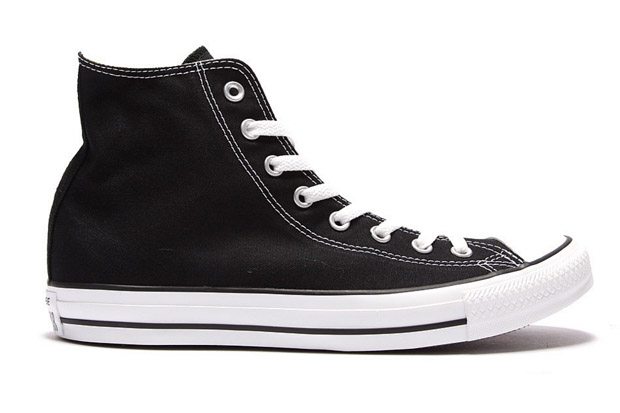 The original Chuck Taylor shoes came to life almost 100 years ago and originally became famous as basketball trainers. Since then the design has slightly changed and your old converse can be your best friend during driving. The main reason, is that the classic basketball sole sticks to the pedals so well as it sticks to the ground.
Which are your favourite driving shoes? Do not hesitate to leave us below your comments.