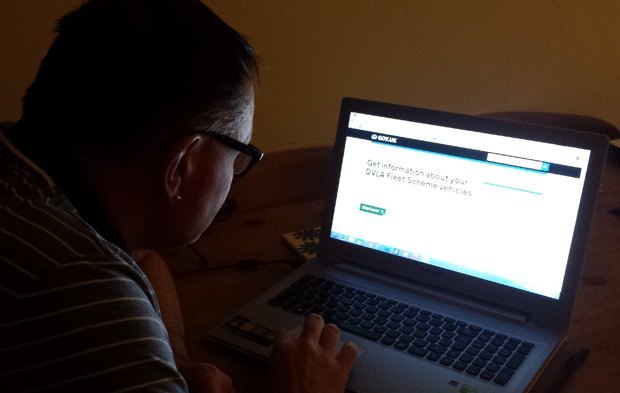 The DVLA recently introduced their digital View Vehicle Record (VVR) scheme as an aide to fleet managers of 50 or more cars who have to control some of the essential details that the cars 'in their care' possess.
By this, we are talking about facts such as the date that cars need to be taxed, when MOTs are due, and details about the cars themselves (colour, engine size, registration date etc) - all of which have to be kept on top of to avoid both insurance and legal problems.
Using the free scheme, that is also available 24/7, managers are also able to declare cars and vans off the road with a few clicks of a button.
Prior to this, the paper mountains produced by fleet managers due to the need for V5C forms needed to be kept on top of. However, with the introduction of VVR online and the 'suppression' of V5C forms (also known as log books) they now have those mountains conquered (and hopefully demolished.)
With the VVR scheme, fleet managers - having registered on the DVLA site for a fleet code - can use the password-secure login process to:
Check when a vehicle need to be taxed
Check when a vehicle needs to have an MOT test (and whether or not it holds a current MOT)
Check any other information that they need to know about the vehicle information (that was previously published on the V5C Vehicle Registration Certificate) like the make and model, as well as the colour, engine size and date of first registration.
Fleets can now opt out of V5C receipt and use the online VVR service, which has been thoroughly tested and discussed with prospective users, as a DVLA statement detailed:
"This service has been developed following extensive customer insight, testing and engagement with our fleet customers and commercial stakeholders. This has been used to enhance the service further to reflect their requirements." For details of how to register, contact the DVLA.
In addition to the new VVR scheme, fleet customers of Nationwide Vehicle Contracts can also take advantage of a number of fleet management services from consultation, vehicle funding and supply, to vehicle management and vehicle disposal. We understand that managing your fleet can be time consuming which is why we offer a fleet management outsource facility which can include
Service booking
Replacement notification to drivers
Driver vehicle ordering (including vehicle request forms and car choice lists)
Direct driver contact (including bespoke helplines)
Pool car management
Rfl/Mot/P11d management
Vehicle mileage updates
This is just one of the many advantages involved in business leasing with Nationwide Vehicle Contracts, so take a look at our Guide to Business Leasing and see just how easy we make it for Fleet Managers.