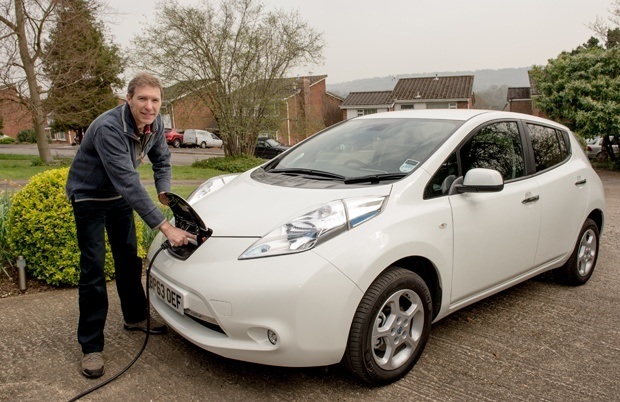 New Technology Revealed To Help Meet Electric Car Demand Increase
Recent figures from GoUltraLow have revealed that electric vehicle registrations are up 256% year-on-year; this equates to UK consumers buying an electric vehicle every 18 minutes. In fact, by the end of June 2015, electric car registrations for the period January-June 2015 had gone past the total for all of 2014 with a total of 14,586.
Many of these cars are available to lease from Nationwide Vehicle Contracts and can be seen here, along with low-emission cars and hybrids.
But the ecological and personal financial benefits of the electric vehicle revolution is met with investment requirements from local electricity networks to support the increased demand for electricity to power these electric cars and vans.
Normally, these upgrades to help manage the increase would mean both replacing and installing new underground cables in the street, with car manufacturers and the energy industry having to work closely together to make it all work smoothly and with financial viability. But a pioneering Ofgem-funded project called My Electric Avenue has been examining the impact of electric vehicles on the local electricity network and suggests a lower cost solution to this in the form of innovative new technology called 'Esprit'
My Electric Avenue
A project formed between EA Technology, Scottish and Southern Energy Power Distribution Limited (SSEPD) Nissan, Fleetdrive Electric, Zero Carbon Futures, Northern Powergrid, the University of Manchester and De Montfort University, My Electric Avenue used ten 'electric avenues' – groups or 'clusters', with seven groups of ten people or more – to drive an electric car for 18 months trialling new technologies which monitored and controlled the electricity used when the car was being charged.
The findings of the project produced important information about managing the strain on the distribution network from the anticipated increased uptake of electric vehicles, and this information was shared at the recent Cenex LCV2015 event, with one particular possible solution standing out amongst all others.
Esprit
Esprit is an innovative piece of technology that helps negate a complete overhaul of the underground cables with its incorporation into the actual network. Having been trialled in the My Electric Avenue project over the past 18 months, Esprit controls the charging of EVs if the local electricity grid reaches a certain level of demand and helps to prevent underground cables, overhead lines and substations being potentially overloaded.
Esprit worked across the wide-ranging and diverse nature of the UK's landscapes and electricity networks - the lines, cables and wires in an urban area are different in make-up to those in a rural village or a residential suburb - and the My Electric Avenue project demonstrated that the electricity networks were able to cope with a potential increase using Esprit before additional investment would be required.
The My Electric Avenue used the Nissan LEAF to help mimic a future scenario where many people in an area choose to use a pure electric vehicle (EV) or plug-in hybrid electric vehicle (PHEV); a scenario that My Electric Avenue Project Director, Dave Roberts from EA Technology believes is almost inevitable..
"Whilst levels of EV and PHEV uptake sound high in the short term, ownership of such vehicles is expected to cluster, with certain people / demographics living in similar areas choosing these vehicles ahead of others.
"The UK is committed to encouraging the take-up of more plug-in cars. My Electric Avenue has shown that some local electricity networks will require investment if multiple electric vehicles are charging at the same time. Thankfully, the project has also shown that there is a technological solution to this problem, but we now need the car industry and the energy industry to work with each other to agree on ways to implement solutions in a timely manner."
Full results from the project will be presented at an event in December, but for us mere drivers, we can rest assured in the knowledge that come the electric vehicle revolution, we won't be left with a shortage of electricity - or electricity shorting!