The Auto Express Driver Power survey is a yearly survey that initiates responses from many drivers, and this year around 61,000 of them let the UK's best-selling weekly car magazine know exactly what they were happy with.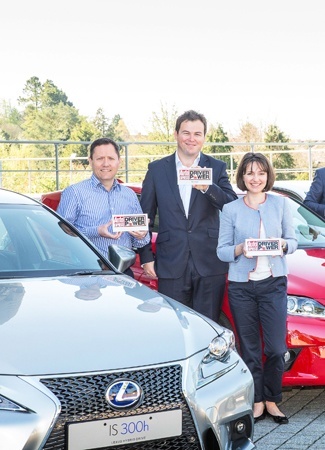 And this year the 'shock' was that four of the Top 10 cars in the satisfaction survey were either electric or hybrid - with a hybrid car leading the way for the very first time!
Sat happily at the top of the pile was the third-generation hybrid-powered Lexus IS 300h with an outstanding satisfaction score of 93.96%. And with Nationwide Vehicle Contracts having the car as a hot offer, there are sure to be some happy customers in the very near future. Check out our Lexus IS 300h listing to view our latest lease prices.
Lexus also took 6th place overall with their recently released NX 300h – another model available on great leasing terms too! See our Lexus NX 300h page for more details.
All-electric Renault Zoe and Nissan Leaf in top 10
UK best-seller, the Nissan Leaf, slipped quietly into 8th place in the Top 10, but it was Renault's Zoe all-electric car that was the highest-placed in its field with a remarkable 5th place as all-electric cars made their first appearance in the Driver Power Top 10.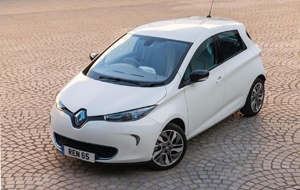 If anyone was surprised by the results it wasn't Steve Fowler, editor-in-chief of Auto Express, who said: "Car buyers are attracted by the low running costs of hybrid and electric cars, but Driver Power 2015 shows that the whole ownership experience for these cars is pretty enjoyable, too."
The Renault Zoe also came in top in the Running Costs table and 2nd in Easiest to Drive - no surprise there though with electric motoring already having proved its worth when it comes to cost savings. And other places in the top 10 were taken up by the first-generation Skoda Yeti in second place, the recently-introduced Hyundai i10 in 3rd, and the Seat Leon, Jaguar XJ, Mini three-door hatchback, and MG3 making up the Top Ten list.
The electric revolution: UK sales of electric and hybrid vehicles increasing
This all comes about at a time when the SMMT (Society for Motor Manufacturers and Traders) has reported that sales of electric and hybrid cars here in the UK are on the increase. In January 2015, year-on-year, an increase of 58% in the total sales of electric cars and 1035% in hybrids was reported, with Mike Hawes, SMMT chief executive, commenting: "Demand for alternatively-fuelled vehicles continued its surge with registrations rising by 60.8 per cent. Registrations of plug-in vehicles were particularly strong as consumers responded to a greater choice of makes and models delivering lower running costs."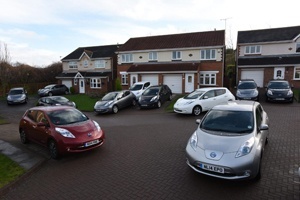 In fact, over the whole of 2014, sales of electric-powered cars quadrupled to almost 14,500 of which just under half were pure battery electric vehicles rather than plug-in hybrids. If you take into consideration that the SMMT states that "only around 20,000 electric cars have been registered under the government's £5,000 plug-in grant scheme since it started in January 2011", then those figures show that attitudes to electric cars are changing.
Registration of electric vehicles also increasing in Europe
The European Automobile Manufacturers Association (ACEA) reported that, in 2014, 75,331 electric vehicles were registered during 2014 - a 37% rise. Leading the way were Norway with 19,767 registrations (a country-wide increase of over 100% from the previous year), but it was the UK that had the largest increase over the year, with Germany and France following in the wake.
With The Guardian reporting that incoming stringent EU regulations on emissions will require big carmakers to meet range average emissions of 95g/km by 2012, it is expected that the rise of the electric car is inevitable, so why not be one of the first on your street to take that step?
At Nationwide Vehicle Contracts we have some exciting leasing offers on the likes of the Nissan Leaf so take a look at what's on offer.
And if all-electric isn't for you just yet, we have some great deals available on Green Cars with less than 95g/km CO2 emissions. Take a look at them here.