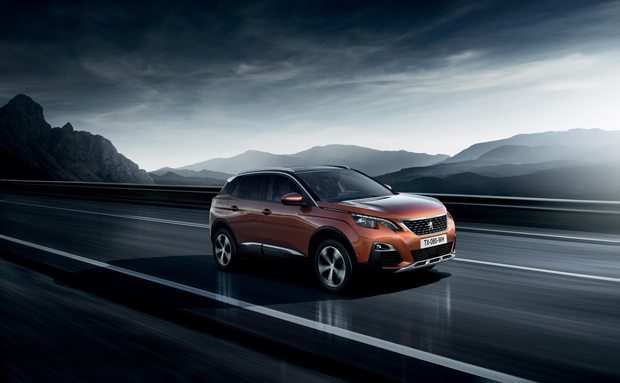 This year's Paris Motor Show in September sees Peugeot revealing the new PEUGEOT 3008 SUV, the French manufacturer's most advanced compact SUV complete with new technology and unique driving experience.
The existing 3008 Crossover is already a big hit, but there are great things hoped for with the new car.
More passenger and luggage space in an improved interior
The new PEUGEOT 3008 SUV is one of the most compact models in its segment at just 4450mm in length, yet still offers offering greater passenger and luggage space over the outgoing model thanks to a longer wheelbase and a 80mm longer-length.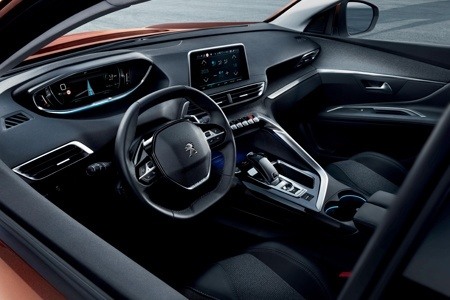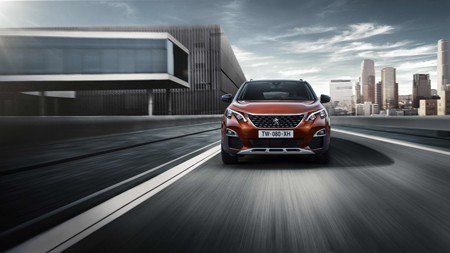 This, of course, means more interior space, especially for the rear seat occupants who get an additional 24mm legroom, 4mm elbow room and 36mm headroom. Front passengers aren't forgotten with their elbow space increasing by 17mm - all this achieved with identical width and lower height in comparison to the outgoing version.
Luggage space has also been improved in the new 3008 SUV. This has now been increased by 90L to 520L (under the luggage cover), and this can be increased with the removal of the cover and the flattening of the second row of seats to a revised total luggage capacity of 1580 litres, one of the largest and most versatile load capacities in the segment.
The folding bench seat has a 2/3 - 1/3 'Magic Flat' capability to optimise loading with a flat floor, and with the flattening /folding of the front seat, longer items can also be carried with ease.
And all of this aided and abetted by the hands-free opening tailgate, initiated by a simple gesture of the foot under the rear bumper to open or to close the motorised tailgate.
Less weight and an improved driving experience
On average 100kg lighter than the previous generation versions courtesy of intelligent design and use of lighter materials like Very High Strength Steel (VHSS) and Ultra High Strength Steel (UHSS), the new 3008 SUV can boast improved efficiency, better fuel economy, increased performance, a more dynamic driving experience and class leading safety.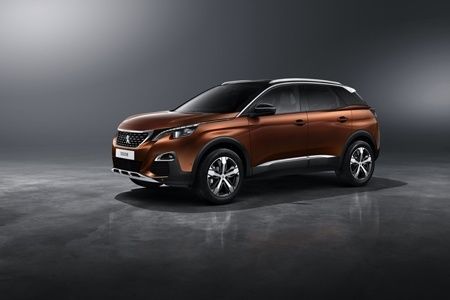 And to make sure that drivers can enjoy and exploit the full potential of their new 3008, the new model comes with the latest generation PEUGEOT i-Cockpit® which has evolved to include advanced sensory engagement for both driver and passengers with sensory buttons.
With i-Cockpit® Amplify, all the senses are immediately aroused: Sight – via variance of ambient lighting intensity and the colour screens; Hearing – via the musical ambiance settings; Touch – via the multi-point 5-programme seat massage system; and Smell – via the aroma from the fragrance diffuser.
In addition, like in the PEUGEOT 308, sight, touch and hearing benefit from the supplementary characteristics of the Driver Sport Pack.
When the car is launched in September, it will feature a choice of two different environment ambiances: an atmospheric 'Boost' (for a more energised driving experience) and 'Relax' (for a more relaxed driving environment). And with Amplify, the sense of smell of both driver and passengers can experience a choice of three exclusive fragrances in the cabin - 'Cosmic Leather', 'Aerodrive', and 'Harmony Wood' - with three levels of intensity.
Always-on connectivity
Peugeot have realised that drivers and passengers, like seemingly everyone else in the world, need to be constantly connected to the social environment and the ever-changing world in which we live, so the new PEUGEOT 3008 SUV responds to this need to stay connected while driving with constant connectivity, and the fact that the driver can navigate with confidence, due to facilities like MirrorScreen, induction Smartphone recharging (for equipment compatible with the Qi standard) and 3D connected navigation.
With the Mirror Screen function, a Smartphone screen can be reproduced on the touch-screen to make best use of its applications, and there is also a remote voice recognition function too.
The new Peugeot 3008 SUV also features exclusive FOCAL® technology from French acoustics specialist FOCAL® too.
Even more mobility and safety
The new PEUGEOT 3008 SUV can also offer its customers a new range of individual mobility solutions to elp them get around the city better in the shape of either a folding scooter with electric assist (e-Kick) by MICRO or a folding bike with electric assistance (e-Bike) by PEUGEOT that fits in 'dockstations' in the boot that recharge their batteries while the vehicle is running.
And it goes without saying that, as in all new cars these days, that improved safety technology in the new 3008 SUV is a given. This includes:
Active Safety Brake and Distance Alert
Active Involuntary Crossing Line
A Driver Alert Warning function
Automatic High Beam Assistance
Speed Sign Detection and Recommendation
Adaptive Cruise Control with Stop function
Active Blind Spot Monitoring System
Park Assist
Visiopark 1 with a 180° view camera on the tailgate or Visiopark 2 with the addition of the same camera to the front bumper as well for a complete 360° exterior vehicle view on the interior touch screen.
Ultra Low Rolling Resistance (ULRR) tyres are also fitted as standard to all 3008s opted with 17" and 18" or even the larger 19'' (205 55 R19) wheels, further enhancing the car's efficiency.
A full range of performance engines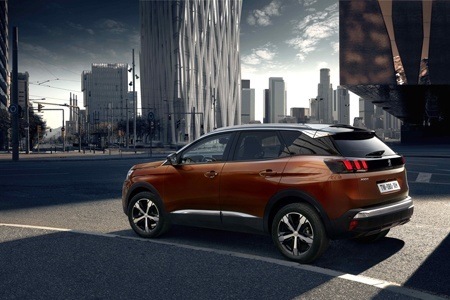 The new PEUGEOT 3008 SUV comes with a range of fuel efficient Euro 6.1 petrol and diesel engines.
Four petrol models are available:
1.2L PureTech 130 S&S 6-speed manual (6SMT)
1.2L PureTech 130 S&S 6-speed manual (6SMT) optimised low fuel consumption models
1.2L PureTech 130 S&S 6-speed Automatic (EAT6)
1.6L THP 165 S&S 6-speed Automatic (EAT6)
And five diesel engine options, with BlueHDi technology capable of reducing emissions to just 100g/km:
1.6L BlueHDi 100 S&S 5-speed Manual (BVM5)
1.6L BlueHDi 120 S&S 6-speed Manual (BVM6 - for normal and low consumption versions)
1.6L BlueHDi 120 S&S 6-speed Automatic (EAT6)
2.0L BlueHDi 150 S&S 6-speed Manual (BVM6)
2.0L BlueHDi 180 S&S 6-speed Automatic (EAT6)
The new PEUGEOT 3008 SUV will be available to order in the UK from November with first deliveries due in January 2017.
If you are interested in leasing your own Peugeot 3008 SUV then contact one of our Customer Service representatives today to see how we can help you today.