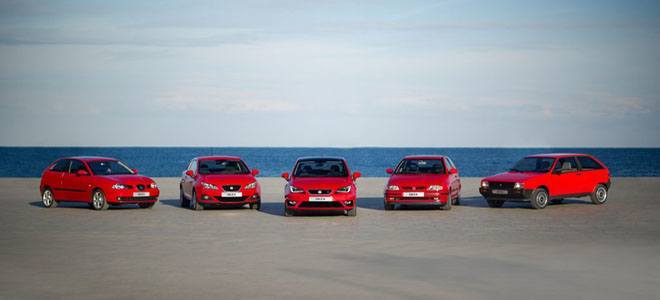 In today's competitive car market, it takes a car with true style, character and performance to stand the test of time… and the SEAT Ibiza is one of them.
First launched in 1984 when Back to the Future was THE film to see, Michael Jackson's Thriller was THE album to own and the SEAT Ibiza was THE car to own, the SEAT Ibiza has grown, matured and evolved into one of the nation's favourite hatchbacks.
From the 1.5 SXI to the GTI and Ecomotive, each SEAT Ibiza model has its place in history with the latest generation model, launched in spring 2012, combining design, technology, and innovation with the tradition of a car that has always stirred emotions in its owners.
To celebrate almost 30 years of Ibiza innovation, SEAT has created an infographic charting the evolution of the SEAT Ibiza, from its birth in the 80s to current date.
But don't think the journey stops there. Like the generation of the 80s, the SEAT Ibiza has not aged - it has evolved - and as SEAT reliably informs us, it will continue to do so for many years.
Image source: SEAT Ibiza