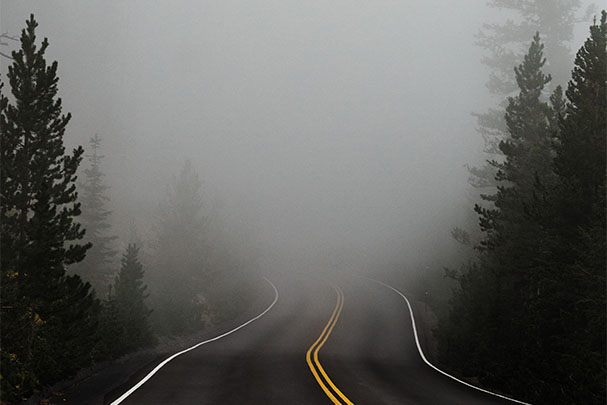 Nationwide Vehicle Contracts explores some amazing hidden treasures and the enriching experiences the UK has to offer
In the hustle and bustle of our busy lives, we often overlook the wonders that lie just around the corner. Our local areas are teeming with hidden gems waiting to be unearthed, inviting us to embark on journeys of exploration and discovery. These hidden treasures, whether they be quaint cafes, serene parks, historical landmarks, or unique boutiques, can offer a renewed sense of appreciation for our surroundings and a deeper connection to the community. In this blog post, we'll delve into the art of uncovering these hidden gems and the enriching experiences they can bring.
Staycations and Car Leasing: The Perfect Combination
In recent years, the concept of staycations has gained significant popularity among individuals and families looking for a rejuvenating getaway without the hassle of long-distance travel. A staycation refers to spending one's vacation time at or near their own home or within their local region, rather than traveling to distant destinations. It offers an opportunity to unwind, explore nearby attractions, and appreciate the beauty of one's own surroundings. When combined with car leasing, staycations can transform into memorable and convenient experiences.
The Benefits of Staycations: Staycations offer several enticing benefits. First and foremost, they eliminate the need for exhaustive travel arrangements, long flights, and jet lag. This translates to more time actually enjoying the vacation rather than getting to the destination. Moreover, staycations are often more budget-friendly, as they eliminate the expenses associated with airfare and extensive accommodation costs. By staying close to home, individuals can make the most of their vacation time and explore local treasures they might have overlooked in their daily routines.
The Freedom of Car Leasing: Car leasing adds a new dimension to staycations by providing the freedom to explore nearby destinations at leisure. Leasing a car can be a smart choice for individuals who prefer to have a vehicle only for a specific period without the commitment of ownership.
When it comes to staycations, having a leased car at your disposal offers numerous advantages:
Convenience: Leasing a car for the duration of your staycation ensures that you have reliable transportation available whenever you want to venture out. This eliminates the need to rely on public transportation schedules or ride-sharing services.
Exploration: With a leased car, you can easily explore various attractions, parks, hiking trails, and hidden gems in your local region. You're not limited to a single location, giving you the flexibility to create your own personalized itinerary.
Comfort: Having your own vehicle allows you to pack your belongings comfortably, without worrying about luggage restrictions or extra charges. This is particularly beneficial if you're traveling with family or friends.
Flexibility: Leasing a car means you're not tied to a single mode of transportation. If you decide to change your plans on a whim or discover a new place to visit, you have the flexibility to do so without any constraints.
Cost-Effective: In comparison to the expenses associated with maintaining and owning a car, leasing offers a cost-effective solution for those who don't need a vehicle year-round. You pay for the car's use during the leasing period, which aligns well with the short-term nature of staycations.
Staycations offer a wonderful opportunity to unwind and explore your local surroundings, while car leasing enhances this experience by providing the freedom and flexibility to move around conveniently. With a leased car at your disposal, you can embark on spontaneous adventures, discover new places, and make the most of your precious vacation time without the stress of long-distance travel. The combination of staycations and car leasing truly presents a perfect match for those seeking relaxation and exploration close to home.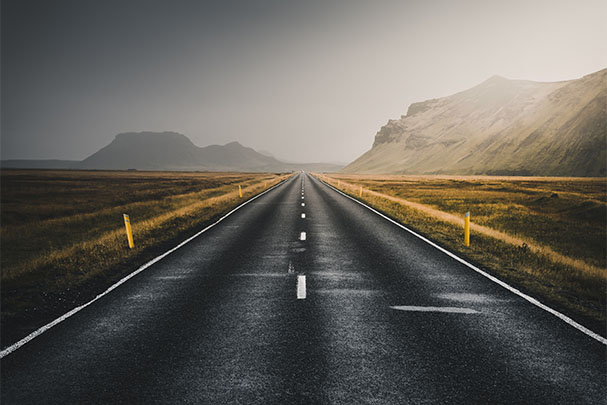 Unearthing Hidden Gems: Lesser-Known Destinations
While famous tourist destinations have their allure, there's a special charm in discovering the hidden gems and lesser-known attractions that often go unnoticed. In the UK, a treasure trove of such destinations awaits those who are willing to step off the beaten path and embrace authentic local experiences. These lesser-known places offer a chance to connect with history, nature, and culture in a more intimate and personal way.
The Cotswolds Villages: Escape to the picturesque villages of the Cotswolds, where time seems to stand still. Quaint cottages built from honey-coloured stone, thatched roofs, and winding cobblestone streets create a fairytale-like atmosphere. Villages like Castle Combe, Bibury, and Bourton-on-the-Water offer a glimpse into traditional English countryside life.
St. Ives, Cornwall: While Cornwall is known for its stunning coastline, St. Ives often remains a hidden treasure. This artistic haven boasts narrow streets lined with galleries, boutiques, and cozy cafes. Its beautiful beaches, including Porthmeor and Porthminster, make it a tranquil seaside escape.
Rye, East Sussex: Steeped in history, Rye is a charming town with medieval streets, half-timbered houses, and a rich maritime heritage. Climb to the top of St. Mary's Tower for panoramic views of the town and surrounding countryside.
By venturing to these lesser-known destinations, you'll not only escape the crowds but also immerse yourself in the heart of the UK's diverse landscapes and cultures. Embrace the magic of discovery, connect with locals, and create memories that are uniquely yours. The path less travelled truly leads to extraordinary experiences.
Coastal Retreats: Seaside Gems in the UK
The UK's coastline is adorned with a collection of coastal retreats that promise tranquillity, beauty, and a refreshing escape from the everyday hustle and bustle. While some of these spots may not be as widely known as their more famous counterparts, they offer a unique charm and the chance to experience the beauty of the sea in a more intimate setting.
Polperro, Cornwall: Nestled within rugged cliffs, Polperro is a timeless fishing village that exudes charm. Its colourful cottages, narrow streets, and small harbour create a picturesque setting perfect for leisurely strolls. Visit the Polperro Heritage Museum to learn about the village's maritime history.
Robin Hood's Bay, North Yorkshire: With its cobbled streets, higgledy-piggledy houses, and intriguing nooks, Robin Hood's Bay offers a captivating seaside experience. Explore rock pools at low tide, follow the Coast to Coast walk, and uncover tales of smugglers and maritime adventure.
Porthcawl, Wales: Porthcawl's beautiful beaches and promenade are perfect for relaxation. Experience the thrill of water sports like surfing and paddleboarding, or take a leisurely stroll along the Wales Coast Path for stunning views.
Staycations by the sea offer a chance to unwind, immerse yourself in coastal beauty, and embrace a slower pace of life. Whether you're exploring hidden beaches, wandering through charming villages, or partaking in water-based activities, these coastal gems provide an escape that's both invigorating and rejuvenating. The allure of the sea is yours to discover, right on your doorstep.
Rural Escapes: Embracing Tranquillity in the Countryside
Amidst the hustle and bustle of modern life, the British countryside beckons with its serene beauty and the promise of an escape into tranquillity. From charming villages to expansive landscapes, rural retreats offer a chance to disconnect, rejuvenate, and immerse oneself in the wonders of nature.
Bibury, Gloucestershire: Bibury's picturesque Arlington Row is often regarded as one of the most beautiful streets in England. Surrounded by rolling hills and the River Coln, this village epitomizes rural charm.
Castle Combe, Wiltshire: This quintessential English village seems to have stepped out of a storybook. With its historic cottages, floral displays, and medieval church, Castle Combe is a haven of tranquillity.
The Lake District, Cumbria: The Lake District National Park boasts awe-inspiring landscapes with its towering mountains, glistening lakes, and verdant valleys. Explore the picturesque villages of Grasmere and Hawkshead, and embark on walks like the Catbells Trail for stunning vistas.
Rural escapes allow you to recharge in harmony with nature, whether you're exploring charming villages, wandering through meadows, or breathing in the fresh country air. These hidden retreats offer a chance to embrace simplicity, find solace in natural beauty, and reconnect with a slower pace of life.
Historic Treasures: Exploring Heritage Sites and Historic Towns
The UK is a land steeped in history, with a tapestry of towns, castles, and heritage sites that chronicle centuries of human endeavour, culture, and innovation. These destinations not only provide a glimpse into the past but also serve as a testament to the rich heritage that continues to shape the nation.
Edinburgh, Scotland: The capital city boasts a historic and atmospheric Old Town, dominated by the majestic Edinburgh Castle. Wander along the Royal Mile, explore the underground vaults, and immerse yourself in the city's literary and cultural heritage.
Bath, England: Renowned for its Roman-built baths and Georgian architecture, Bath offers a glimpse into ancient Roman life and the opulence of the Georgian era. The city's stunning Bath Abbey and the sweeping Royal Crescent are must-see landmarks.
Stratford-upon-Avon, England: The birthplace of William Shakespeare, Stratford-upon-Avon celebrates the playwright's legacy. Visit Shakespeare's Birthplace, Anne Hathaway's Cottage, and catch a performance by the Royal Shakespeare Company.
These historic towns, castles, and heritage sites offer a window into the past, showcasing the architecture, art, and stories that have shaped the UK's identity. They serve as living monuments to the nation's cultural heritage and provide a tangible connection to the people and events that have left their mark on history. Exploring these sites is not just a journey through time, but also an opportunity to deepen one's appreciation for the rich tapestry of the UK's past and present.
National Parks and Wildlife Sanctuaries
The United Kingdom boasts a diverse array of national parks and wildlife sanctuaries that are a paradise for nature enthusiasts. From rugged coastlines to rolling hills, these protected areas offer a haven for wildlife, breathtaking landscapes, and opportunities for outdoor adventures.
The Lake District National Park: Nestled in Cumbria, the Lake District is renowned for its stunning lakes, craggy mountains, and charming villages. Hike up Scafell Pike, England's highest peak, or take a leisurely boat ride on Lake Windermere.
Cairngorms National Park, Scotland: Spanning across the Scottish Highlands, this park is home to diverse ecosystems, including ancient forests, moorlands, and impressive mountains. Spot red deer, golden eagles, and explore the Caledonian pine forests.
Snowdonia National Park, Wales: Named after Wales's highest peak, Snowdonia is a landscape of rocky summits, serene lakes, and lush valleys. Climb Mount Snowdon for panoramic views or explore the enchanting Swallow Falls.
On staycation road trips, these national parks and wildlife sanctuaries offer opportunities for adventure, relaxation, and a deeper connection with nature. Whether you're hiking, birdwatching, stargazing, or simply taking in the breathtaking scenery, these protected areas allow you to escape the urban hustle and embrace the tranquillity of the natural world.
Quaint Villages and Market Towns
Hidden away in the nooks and crannies of the United Kingdom are charming villages and market towns that embody the essence of local life. These idyllic settings are a treasure trove of character, history, and community spirit, offering a glimpse into the heart of the region.
Lacock, Wiltshire: Step into the past in Lacock, a village frozen in time with its historic cottages and cobbled streets. Visit Lacock Abbey, known for its medieval cloisters and appearances in films like "Harry Potter."
Haworth, West Yorkshire: Nestled in the heart of Brontë Country, Haworth is known for the Brontë Parsonage Museum and its literary heritage. Explore the quaint shops and take a stroll on the moors that inspired the Brontë sisters' novels.
Bakewell, Derbyshire: Famous for its delicious Bakewell Pudding, this market town is a gateway to the Peak District. Explore its charming streets, visit the weekly market, and enjoy a stroll along the River Wye.
Exploring these villages and towns is not just a journey through their picturesque streets; it's an opportunity to immerse yourself in the stories, flavours, and traditions that define each place. These hidden gems offer a chance to slow down, connect with locals, and create lasting memories that go beyond the usual tourist experience.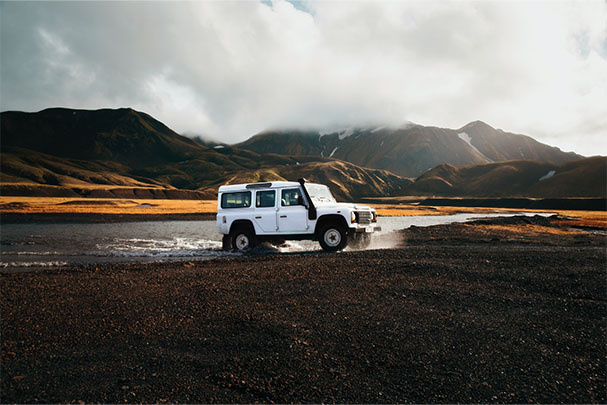 Adventure and Outdoor Activities
The UK is a playground for adventure seekers and outdoor enthusiasts, offering a wide range of exciting activities in various local areas. Whether you're an avid hiker, a cycling enthusiast, or a water sports lover, there are numerous destinations where you can indulge in thrilling experiences. Here are some specific places to consider for each activity:
Hiking:
Lake District, Cumbria: Explore the breathtaking landscapes and picturesque trails of England's largest national park. Climb Scafell Pike for panoramic views or stroll around Lake Windermere.
Snowdonia National Park, Wales: Conquer Mount Snowdon, the highest peak in Wales, or explore the park's many hiking trails amidst stunning mountains and valleys.
Cairngorms National Park, Scotland: Discover the diverse terrain of the Cairngorms, including the challenging trails around Ben Macdui and the serene paths around Loch Morlich.
Cycling:
North York Moors, Yorkshire: Traverse the off-road trails and quiet lanes of this picturesque area, exploring woodlands, heathlands, and charming villages.
Forest of Dean, Gloucestershire: Ride the thrilling trails of one of England's oldest forests, offering everything from gentle routes to technical challenges.
Brecon Beacons, Wales: Cycle through rolling hills, explore tranquil reservoirs, and enjoy breathtaking views of the Brecon Beacons National Park.
Water Sports:
Cornwall's North Coast: Ride the waves along the rugged coastline of Newquay or Bude, popular destinations for surfing and other water sports.
Loch Lomond, Scotland: Paddle the pristine waters of Loch Lomond, the largest freshwater lake in Great Britain, amidst stunning mountain scenery.
Norfolk Broads, Norfolk: Navigate the network of rivers and lakes by kayak, canoe, or small boat, immersing yourself in the peaceful waterways and abundant wildlife.
Family-Friendly Activities:
Go Ape Adventure: With various locations across the UK, Go Ape offers treetop adventures, zip lines, and forest fun suitable for the whole family.
Wildlife Parks: Visit family-friendly wildlife parks like Longleat Safari Park in Wiltshire or Blair Drummond Safari Park in Scotland for up-close encounters with animals.
Beach Adventures: Explore the sandy shores of destinations like Bournemouth or Brighton for sandcastle building, rock pooling, and family picnics.
Remember that each location offers a variety of activities, catering to different skill levels and preferences. Make sure to research and plan ahead, considering factors like equipment rental, safety precautions, and any necessary permits. Whether you're seeking an adrenaline rush or quality family time, the UK's local areas have something remarkable in store for everyone.
Seasonal Staycations: Embracing Festive and Seasonal Celebrations
Planning staycations around seasonal events, festivals, and local traditions is a wonderful way to immerse yourself in the unique spirit of each season while creating lasting memories. From winter wonderlands to summer fairs, the UK's diverse range of festivities can be enjoyed through carefully planned staycations.
Winter Wonderland Retreats:
Christmas Markets: Explore the enchanting Christmas markets in cities like Edinburgh, Bath, and Manchester. Indulge in festive treats, shop for unique gifts, and revel in the holiday cheer.
Winter Festivals: Attend winter festivals like the Edinburgh's Hogmanay celebration or London's New Year's Eve fireworks for a memorable way to ring in the new year.
Cosy Retreats: Escape to a cosy cabin in the countryside or a charming cottage by the sea for a relaxing winter staycation. Enjoy brisk walks, warm fires, and hot chocolate.
Blossoming Spring Escapes:
Cherry Blossom Viewing: Witness the beauty of cherry blossoms in bloom at places like Kew Gardens or St. James's Park in London.
Easter Celebrations: Plan your staycation around Easter egg hunts, parades, and special events for families in various locations.
Botanical Gardens: Visit botanical gardens like the Royal Botanic Garden in Edinburgh or the Royal Botanic Gardens, Kew for a burst of springtime colours.
Summer Festive Fun:
Music Festivals: Attend iconic music festivals like Glastonbury, Reading, and Leeds for a weekend of live music, camping, and camaraderie.
County Fairs: Explore traditional county fairs with livestock shows, food stalls, and fairground rides, such as the Great Yorkshire Show.
Seaside Staycations: Head to the coast for beach days, water sports, and seaside entertainment. Enjoy fish and chips, ice cream, and stunning sunsets.
Autumn Harvest Getaways:
Apple and Pumpkin Picking: Engage in quintessential autumn activities by visiting orchards for apple and pumpkin picking.
Autumn Foliage: Witness the stunning display of autumn foliage in places like the New Forest or the Yorkshire Dales.
Bonfire Night: Plan your staycation around Bonfire Night on November 5th, attending firework displays and bonfire events.
By planning your staycations around seasonal celebrations, you not only engage with local traditions but also create cherished memories that reflect the ever-changing beauty of the UK's cultural calendar. Whether you're seeking winter enchantment, spring blossoms, summer festivities, or autumn harvests, each season offers its own magic waiting to be experienced.
Staycation Planning Tips: Making the Most of Your Local Adventures
Planning a staycation can be just as exciting and fulfilling as jetting off to a faraway destination. By exploring your local area with fresh eyes and an adventurous spirit, you can create memorable experiences and support your community. Here are some staycation planning tips to help you make the most of your local adventures:
Set Clear Goals: Determine the purpose of your staycation. Are you seeking relaxation, adventure, or cultural exploration? Setting goals will help shape your itinerary.
Research and Create Itineraries: Research local attractions, events, and activities. Create a rough itinerary to ensure you don't miss out on any must-see places or events.
Pack Thoughtfully: Pack essentials like comfortable clothing, walking shoes, weather-appropriate gear, a reusable water bottle, a camera, and any special items for your planned activities.
Explore Hidden Gems: Discover lesser-known spots that are off the beaten path. Talk to locals or use online resources to find hidden gems that offer unique experiences.
Embrace Local Cuisine: Sample local dishes and support small restaurants and eateries. Trying regional cuisine is a delightful way to immerse yourself in the local culture.
Eco-Friendly Choices: Choose eco-friendly options during your staycation. Use reusable bags, reduce plastic waste, and support businesses with sustainable practices.
Outdoor Adventures: Engage in outdoor activities like hiking, cycling, or picnicking. Take advantage of nearby parks, trails, and natural reserves.
Support Local Businesses: Visit local shops, markets, and attractions to contribute to your community's economy. Consider purchasing handmade crafts and souvenirs.
Attend Events and Festivals: Check local event calendars for festivals, markets, concerts, and exhibitions that coincide with your staycation dates.
Disconnect and Relax: Treat your staycation like a true getaway. Disconnect from work and digital devices, and allow yourself to fully unwind.
Capture Memories: Document your adventures through photographs, journal entries, or videos. These memories will serve as wonderful reminders of your staycation.
Budget Wisely: Set a budget for your staycation, including accommodations, dining, activities, and transportation. Sticking to a budget ensures a stress-free experience.
Support Sustainable Tourism: Be mindful of the environment and local culture. Avoid overcrowded areas, respect wildlife, and follow leave-no-trace principles.
Plan Relaxation Time: Balance your itinerary with downtime. Whether it's reading a book in a park or enjoying a leisurely meal, allow yourself to relax.
Share Experiences: Share your staycation experiences with friends and family. Your recommendations might inspire others to explore their own local areas.
A staycation is an opportunity to create memories, support local businesses, and embrace your surroundings with a fresh perspective. By planning thoughtfully, engaging in eco-friendly practices, and immersing yourself in local culture, you can make your staycation as enriching and rewarding as any international adventure.
For more information about Road Trips, why not check out our The Ultimate Road Trip Checklist for Exploring the Scenic UK blog? We also produce a range of weekly blogs on various topics, which can be found in the blog section of our website.
Nationwide Vehicle Contracts are one of the UK's leading car leasing brokers and offer a range of leasing deals to suit every need. To find out more, check out our comprehensive car leasing guides or call one of our experts on 0345 811 9595.