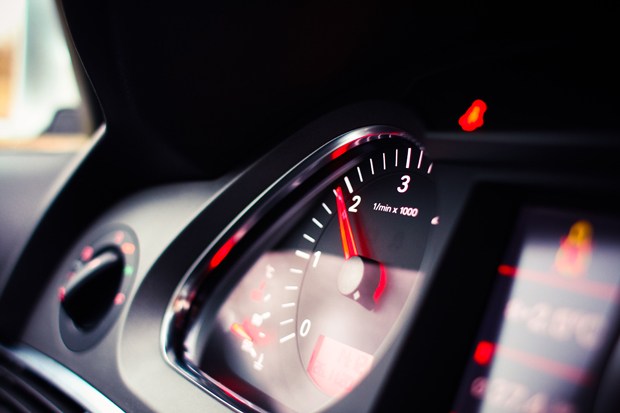 If you are reading this blog then you are either already a 'leaser' or are looking to become one. If you are the latter, you may be wondering what to do in order to get your first car - and maybe even what leasing is all about.
Wonder no more because FAQ Friday is here with all the details that you may need.
What actually is car leasing?
Put into a nutshell, car leasing is a long-term rental agreement of a car or van for a set period of time at a fixed monthly price that offers the 'leasee' exclusive use of the car for that period. It is considered to be a viable alternative to a bank loan or dealer finance and is often cheaper. PLUS, there is the option of taking out another lease at the end of the agreed period to get another NEW motor without the hassle of having to sell a vehicle first!
Financially, leasing is a bonus when planning monthly outlay as there is a fixed monthly payment for the term of the lease on offer as well as the option of maintenance contracts which cover many of the little extra costs that cars can spring on you at the most inopportune of times. At the start of a contract, the customer pays an initial rental (usually equivalent to three monthly payments) before making a series of monthly payments until the end of the contract (typically two, three years or four years). Then, depending on the type of contract entered into, the customer simply hands the car back without any further obligations, or purchase the vehicle.
The majority of our customers choose two, three or four year contracts with very occasionally five year contracts on offer (depending on the customer and the finance provider). Shorter contracts give the option of changing your car on a regular basis while longer contracts offer lower monthly payments. It's worth noting that if you take a 48 month (four year) agreement, you will be responsible for the MOT and any servicing requirements as stipulated by the finance company in the final year of the contract.
There are two types of leasing available - Personal Leasing and Business - and once you have decided which is best for you or your business, checked your financial eligibility, and decided on what sort of leasing contract that you are going to go for; you may then wonder what is exactly included in your leasing contract. Besides the use of a car, what else is there to look forward to?
What is included in the leasing contract?

Included in all lease contracts from Nationwide Vehicle Contracts is:
Free UK mainland delivery (depending on address and vehicle manufacturer)
Full manufacturer's warranty
Breakdown recovery
Road tax (for either for the duration of the contract or 12 months, depending on the type of contract taken out).
NOT included in the contract is vehicle insurance - this is entirely the responsibility of the 'leasee' with more details on this later in the blog - as well as maintenance and servicing although packages are available for this for a fixed monthly fee.
Maintenance packages
In addition to the full UK manufacturers warranty as standard and at least 12 months roadside assistance and recovery that come with all new vehicles, you may decide to take out a maintenance package, all of which include all routine servicing, replacement tyres and some repair costs.
Mechanical and electrical repairs or replacements, including associated parts and labour due to fair wear and tear
Bulbs, Batteries, Exhausts, Cam Belts, Wiper Blades, Alternators & Starter Motors
MOT tests
Unlimited Premium Branded tyre replacements including valve and balance
Free mobile tyre fitting service at a convenient location for you by appointment
No recharges for punctures or damaged tyres (dependent upon finance provider)
On top of all this there is:
Free Service Booking and Management Service
Free collection and delivery from your home or work address
Free wash and vac
Regular progress updates on repairs
Preferential booking times with urgent repairs prioritised
Downtime managed to a minimum
Accredited garages including dedicated LCV networks (often available out of normal working hours)
Courtesy car upon request
However, it should be noted that NOT everything is included. These are:
Repairs or replacements due to driver error or driver induced faults
Repairs due to accident damage
Missing or Broken items e.g. Bent Aerials, Missing Hub Cabs
Vandalised and Stolen Wheels and/or Tyres
Damaged windscreen and/or glass replacement
Damage due to Mis-fuelling
Lubricant and Fluid Top Ups between service intervals (e.g. Oil Top Ups, Screenwash Top Ups)
More details on what and what is not included in the Maintenance Contracts are available here.
And if you have more questions about vehicle leasing, check out our FAQ section here.
System Ready on Amber
So now it is time to contact one of our customer representatives to discuss the contract - and they will advise you further on your choice and whether or not it IS the right one for you.
As a 'new leasee', they will point you in the right direction when it comes to your options and your choice, and understand your many questions. In fact, here are some of the most asked questions when it comes to the first-timers when it comes to leasing.
"I'm a bit worried about the credit check."
Most funders ask for a good to excellent credit score in order to be accepted for vehicle finance, and it is fully understandable that a person wishing to lease a car may not have enough of a credit history to pass this; especially if they are at the younger end of the age groups. However, the importance of credit checks cannot be underplayed.
If the lack of a credit history is a problem, please note that it is actually illegal for someone such as a parent to take out a lease on behalf of a child. This is called an accomodation deal so be aware.
"Do you do a no-deposit lease?"
Unfortunately not. While we understand that many young drivers will not have access to enough money to cover the cost of the initial rental payment required, all of the cars leased by us require an initial payment prior to delivery of the car of (usually) 3 months in advance. This is dependent on the finance provider's contract, and there is also a processing fee that is payable when it comes to the financial documents. However, if you are renewing a contract with us, it may be that you are not required to provide a deposit.
"Do you provide insurance?"
It is entirely the responsibility of the customer to arrange insurance on the vehicle - and not just any insurance! This must be a fully comprehensive insurance policy and the hirer obtaining finance must be the main policy holder or a named driver on the insurance certificate. Insurance is often costly for new drivers so this is something else that should be taken into consideration by a young person when looking at leasing a car.
All Systems Go Go Go!
Got all the answers you want? Happy to go ahead?
Then check out some of the great deals currently on offer at Nationwide Vehicle Contracts here.