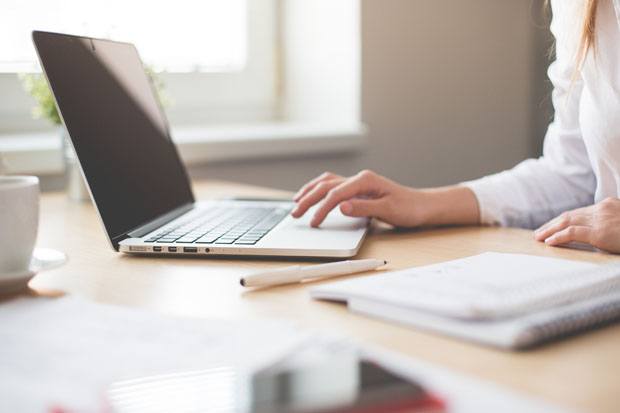 Even though we try to make leasing a car as easy as possible, there are a lot of questions that our customers ask when it comes to it, from eligibility to benefits. So, to save you taking a look at our FAQs Page that features a complete set of questions that we have been asked, we thought that we would use a Friday to take the opportunity to look at some of these questions, and give a little more information behind the answers.
This week, we look at some of the most common questions that we are asked about.
Am I best doing personal or business leasing?
This all depends on your situation when it comes to your business.
You may be eligible for business leasing if you are applying for vehicle finance as a limited company, partnership, sole trader or LLP, but that's not to say that it is a definite. It all depends on factors involving finance, so checkout whether or not you are eligible for business finance here.
Getting a car on business finance can be financially advantageous as manufacturers occasionally offer special rates for business customers only that can result in a difference in price between business and personal prices. Secondly business car leasing also offers positive tax implications as you can reclaim up to 50% of the rental (for cars) or up to 100% (on commercial vehicles) on a business contract hire agreement.
Add into this the fact that business customers also take advantage of exclusive extras, such as outsourced fleet administration, and a business leasing contract may be your best option.
In some cases, personal leasing may actually be the way forward as the most appropriate option for certain businesses (such as start-ups and self-employed-led businesses who may not have some of the financial statements that business lease funders require). The major difference between personal and business leasing is that with a personal contract hire agreement you are unable to reclaim any VAT. Your Nationwide Vehicle Contracts representative will be able to advise you with regards to this.
If you want to check out whether or not you are eligible for Personal Finance, click here.
What is and isn't included in the contract?
Depending on whether you are taking out a Business or Personal Leasing Contract, the contract that is on offer will be different - BUT what it DOES include is:
Free UK mainland delivery
Full manufacturer's warranty
Breakdown recovery to cover 12 months or 3 years (depending on car manufacturer)
Road tax either for the full contract length or 12 months (depending on contract)
But what it DOES NOT include is:

Vehicle insurance
Maintenance & Servicing (although packages are available to cover this, and includes all servicing, necessary maintenance of tyres, brakes, the exhaust and the battery of your vehicle, plus any necessary labour costs).
What about car and van insurance?
As stated above, vehicle insurance is NOT covered in the leasing contract, whether Business or Personal. A customer is responsible for arranging their own insurance on the vehicle, and this insurance MUST be a fully comprehensive insurance policy, with the customer obtaining the finance as the main policy holder or a named driver on the insurance certificate.
For Contract Hire and Personal Contract Hire agreements, the finance company is the registered owner and keeper of the vehicle.
In the event of the vehicle being written off in an accident or stolen (or any other incident where it is declared a 'total loss'), it is down to the leaser to inform us immediately, and to also arrange for the insurance company to provide written confirmation to the finance provider that the vehicle is a total loss before an amount for settlement of the vehicle contract can be produced.
All negotiations with the insurance company must be done by the policy holder - and that is the Leaser.
What do you need to know about my financial situation?
As the whole process of a Leasing Contract is financial, finance companies will need to check your credit history, and as part of the leasing application process, you will be asked to submit a finance application. Business customers need to fill in a Business Finance Application form, while personal customers fill in a Personal Finance Application form.
Applying for vehicle finance is much like applying for a credit card or loan. The finance companies will investigate your credit history before making a decision whether to accept your application. But, basically, as long as you have a full UK driving licence, are aged 18 or over, are able to afford the monthly rentals and have a good to excellent credit score, there should not be a problem. At Nationwide Vehicle Contracts we are unable to assist businesses such as Taxi, Chauffeur, Driving Schools and Rental companies who wish to use the lease vehicle for "Hire & Reward" purposes. Some of our funders have also put in some additional restrictions when it comes to financing customers who work in the Motor Trade.
What happens at the end of the lease agreement?
At around six months prior to the end of your contract, you will be contacted by the Nationwide Vehicle Contracts Renewals Team who will discuss with you your replacement options. Depending on the type of contract taken, you can hand the vehicle back, extend the contract, or purchase the vehicle from the finance company (dependent upon the funder).
If the vehicle is going back, it is up to the finance provider to arrange collection; which is normally the case with contract hire, personal contract hire, contract purchase or personal contract purchase agreements - unless you are purchasing the vehicle.
Who owns the vehicle at the end of the contract (You, your business or the finance company) all depends on the type of contract taken out.
When returning a car at the end of a contract, the biggest question that we are asked relates to what is considered 'normal' wear and tear. Although each finance company provides its own guidelines as to what is acceptable wear and tear, based on the age and mileage of the vehicle, there are certain areas of the car that are inspected to check that these guidelines have not been exceeded - because if they have, then you will be liable to pay for the repair of any damage.
As a guide, we are talking about:
General appearance and road safety
Documentation and keys
Paintwork, body, bumpers and trim
Windows, glass, door mirrors and lamps
Tyres and wheels
Mechanical condition
General Interior
Equipment and controls
For more information on wear and tear, see our wear and tear guide.
Come back to the Blog next Friday for more FAQ Friday information.