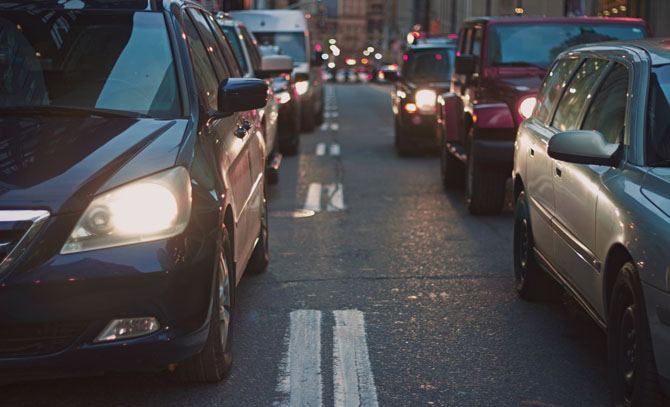 Happy Father's Day to all the dads out there on the road, in the house, or on the street cleaning the car (or watching their kids clean it as a Father's Day gift.)

Here at Nationwide Vehicle Contracts, we would like to take a look at the cars that dads would love to drive compared to what they have to drive.
Aspiration

Mazda CX-5

The Mazda CX-5 is the SUV with the looks of a sports car that any father needs. It looks great; is packed to the gills with loads of high-quality sporty technology – including a 7" infotainment display with sat-nav as standard. There's also plenty of room for 2 adults in the back and enough room in the boot for a set of golf clubs (or a baby stroller), plus a choice of one petrol and two diesel engines.
Volkswagen Golf GTI
The VW Golf will take dads back to those 90s halcyon days when this great all-rounder was the car to drive. Even nowadays it's considered to be a great family hatchback, with a great specification as standard that includes – an infotainment system with an 8" touchscreen, eight-speaker DAB radio, Bluetooth compatibility and text message functionality. As well as driving modes, front and rear parking sensors, and adaptive cruise control when you move up the trims. With a great choice of engines, the Volkswagen Golf is great for both city and motorway use.
Ford Mustang
The Ford Mustang is one of most iconic cars in the world, especially for the dad who is a fan of the USA and American TV programmes. Although it has moved on from Steve McQueen in the film "Bullitt" to what it is now.
These days, in the battle for the minds of customers a Ford Mustang finds itself up against an Audi A5 or BMW 4 Series, but if it is the heart talking, then it has to be the Mustang. It looks impressive, with a hooded dashboard and three circular air vents nodding to its heritage and a modern 12" multi-function digital instrument binnacle. Driving a Mustang is very old school, the boot is incredibly spacious and it's a powerful beast (0-62mph in 4 seconds in the 5-litre version).
Porsche Macan
The Porsche Macan is the most popular Porsche in the UK, so there must be some dads enjoying it. For on-road handling, off-road ability, comfort, practicality, and build quality, there isn't anything better in its class. Plus, as an SUV that's a smaller sibling to the Porsche Cayenne it's most certainly a family car. There's plenty of room for 5 people, the boot is large, there's a 10" touchscreen with lots of features, it's fast when it needs to be and it can go off-road easily.
Although the Macan has no diesel versions now, it does offer a 2.0-litre turbocharged four-cylinder petrol engine with a seven-speed dual-clutch gearbox as standard – although there is the promise of more Macans to come in the near future, including perhaps a hybrid version and a Macan turbo.
But for now, let's come back down to earth, shall we?
Reality
Audi Q5

It's hard to pick a fault when you look at the Audi Q5. The Q5 has always been a popular car, and the 2019 version will be just as popular – perhaps more so – as it's the same as before, but better. The family will be happy with the amazing arrange of features – from the 7" colour driver information system with Audi connect, 3 zone climate control and a comfortable ride to the Automatic start/stop system, cruise control and speed limiter. As well as, power tailgate with remote electric boot opening/closing, DAB digital radio, heated front seats, and a host of driver's aids and safety features. Fuel economy is acceptable at around 52mpg, and emissions are around 145g/km, so everyone is happy.
BMW i8
What dad doesn't want to drive a BMW? So, let's look at the future of BMW, the i8. It's great to drive, fast and agile, and will garner jealous eyes wherever it goes. As the BMW i8 runs on petrol and electricity it's both economical and can save you on tax, it has a fuel economy of over 150mpg with CO2 emissions of just 42g/km.

Mitsubishi Outlander PHEV

The government have committed to a 2050 target to reduce greenhouse gases and the Mitsubishi Outlander PHEV (the UK's biggest selling plug-in car in 2018) perfectly fits into that. It's a four-wheel drive hybrid family SUV with a 2.4-litre petrol engine alongside battery power. It not only looks good (having recently had a bit of a facelift), but it's also a comfortable and refined ride. It has a 25-mile electric-only range and is very efficient one the wallet.
Jaguar F-Pace
Hard to believe that we haven't mentioned Jaguar yet, considering its iconic status in British car history. So, here we have the Jaguar F-Pace, the first Jaguar model to feature a bit of Land Rover in its build. That's because the F-Pace is Jaguar's first attempt at an SUV and although it's seen as a rival in some ways to its close relation, the Land Rover Discovery it's more refined and less of an off-roader than its 'sibling'. The F-Pace comes with rear-wheel-drive and four-wheel-drive options, as well as a good range of both petrol and diesel options for the engine.

Contact one of our Customer Service Representatives who will do their very best to help you.