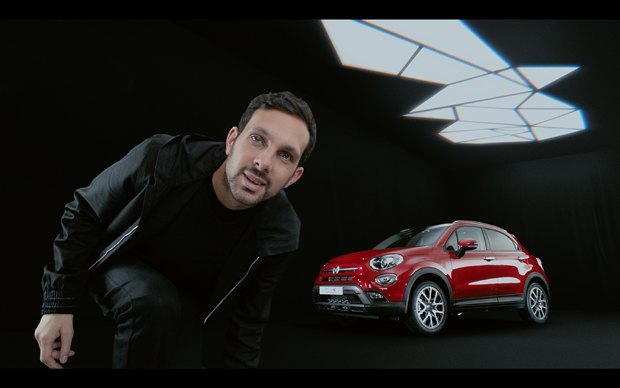 FIAT has partnered with famous magician Dynamo to set up some publicity prior to the launch of the Fiat 500X crossover model with a total of 676 special events covering 602 Fiat dealerships and the main squares of 74 European cities.

Dynamo has become a bit of a sensation to say the very least over the past few years with such feats as walking on the River Thames, predicting the outcome of the World Cup and levitating above Europe's tallest building; and his TV show "Dynamo: Magician Impossible" has been seen by over 250 million people in 180 countries. The British magician has more than 4.9 million Facebook fans and 2.3 million Twitter followers and is now considered a global icon having even convinced the most sceptical of American people – and Fiat has considered it a bit of a coup getting him involved in the launch of the 500X.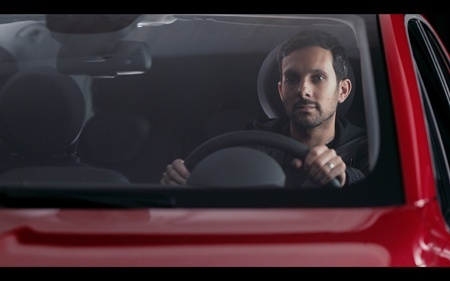 It's all part of an exciting concept called "The Power of X" which is being taken on the European tour of dealerships and main squares which has just been launched in Germany. Those people that are chosen to take part in The Power Of X initiative are taken on a double journey to discover the new FIAT model which will eventually enable them to get up close and personal with the new 500X – so close in fact that they may even get the chance to take a ride with a professional driver.

But, until then, they will have to make do with a role in an immersive digital experience that makes use of the "Oculus Rift" Virtual Reality headset, which can reproduce a 360-degree environment in ultra-high resolution 3D.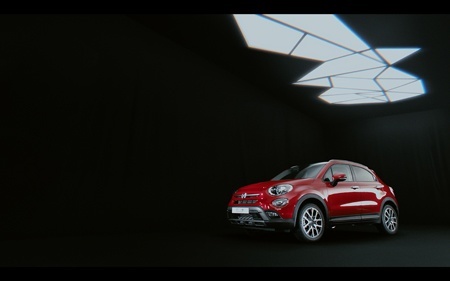 The whole virtual reality magic experience has been created and produced in collaboration with Fiat, Dynamo and Framestore – the two-time Oscar®-winning, British creative studio, which specialises in special effects – and the film involved with it took an amazing 184 years' worth of computer rendering to complete and, as it had to be an exceptional 360-degree experience, boasts 4xHD resolution (4096x2048 pixels) and a frame rate of 60 fps, resulting in 2.4 times more frames than standard 3D videos. Sounds confusing? Trust me; that's a lot of work!

Once they have viewed all this technological wizardry in its full glory, incredibly enough "guests will also be able to recreate this incredible virtual experience at home using a special cardboard toolkit (comprising of a piece of carefully folded cardboard containing a pair of lenses which, via a designated smartphone app, becomes a virtual reality headset in its own right) that they receive for free in dealerships and at city centre events."

Sometimes technology amazes me!

"The Power of X" initiative will arrive in the UK in early 2015, ahead of the spring launch of the new FIAT 500X; but if you can't wait that long you can view a quick Dynamo trailer on YouTube, you can search for #The PowerOfX or you can go to 500x.FIAT500.com