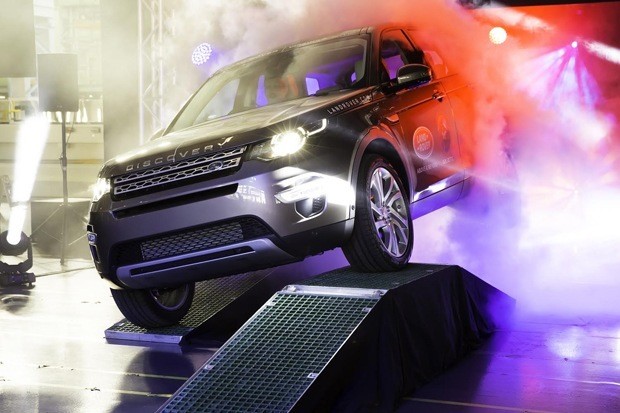 A mere 2 weeks after making its motor show debut in Paris, the first production Land Rover Discovery Sport has rolled off Land Rover's production line in Halewood, ready for its journey to Virgin Galactic's HQ where it will be used by the team there as they continue to prepare for the launch of the world's first commercial spaceline. This, of course, ties in with the Galactic Discovery competition that Land Rover recently announced where the four winners will go into space as part of the Virgin Galactic project.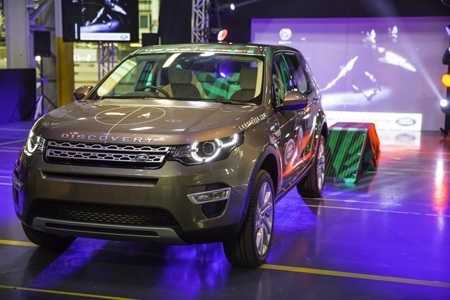 The new Discovery Sport is the world's most versatile and capable premium compact SUV that is no larger than the existing Discovery, and the first member of the new Discovery family. But not only that, this latest model in the Land Rover line-up has created 250 new manufacturing jobs at Halewood following a £200mn investment in the Halewood plant, along with safeguarding and creating over 1,000 jobs in the UK supply chain with £3.5bn in contracts being awarded to 55 companies supplying components to Jaguar Land Rover.

Ian Harnett, Jaguar Land Rover's Purchasing Director said: "A strong, competitive supply chain, meeting our rigorous cost and delivery metrics, is fundamental to the sustainable growth of our business. With many more new products in the pipeline, gearing up to supply Jaguar Land Rover is a solid business proposition."

The Halewood plant already oversees production of Land Rover's fastest selling model of all time - the Range Rover Evoque – and has seen investment in the site more than double and workforce treble over the last four years with 4,750 people now employed at the site.

And as the First Land Rover Discovery Sport rolled off the production line, many of those employees were there to witness it, along with local dignitaries. The Kaikoura Stone HSE Luxury spec vehicle was then officially handed over to Stephen Attenborough, Commercial Director of Virgin Galactic, to reinforce the support that Land Rover has with Richard Branson's pioneering commercial spaceline.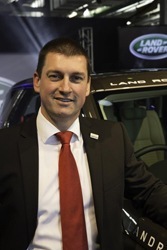 "It fills me with pride to have seen the first new Discovery Sport coming off the line here at our world-class Halewood production facility. We are now even more excited to hand the keys over to the crew at Virgin Galactic. The new car embodies Land Rover's spirit of Above and Beyond, so it's fitting that it will be used by a similarly pioneering company in Virgin Galactic," said Murray Dietsch, Director of Land Rover Programmes.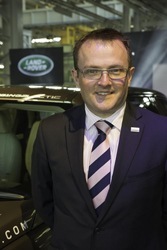 And his excitement was backed up by Richard Else, Jaguar Land Rover Halewood Operations Director, who said: "Today marks another incredibly proud moment for the Halewood plant, its workforce and the region as a whole. The decision to build the Land Rover Discovery Sport here at Halewood is a testament to our tremendous team who are committed to delivering outstanding customer quality as demonstrated by the award winning Range Rover Evoque. Investment in the plant since 2011 now stands at £500mn and has most recently been demonstrated with the installation of a £45mn state-of-the-art Aida servo press line which provided the backdrop to today's event."

More details on the Land Rover Discovery Sport that goes on sale around the globe in 170 markets in early 2015 will be released nearer its production launch date, and the Land Rover Galactic Discovery competition will run to 21st November. For more information and terms and conditions visit http://www.landrover.com/gotospace