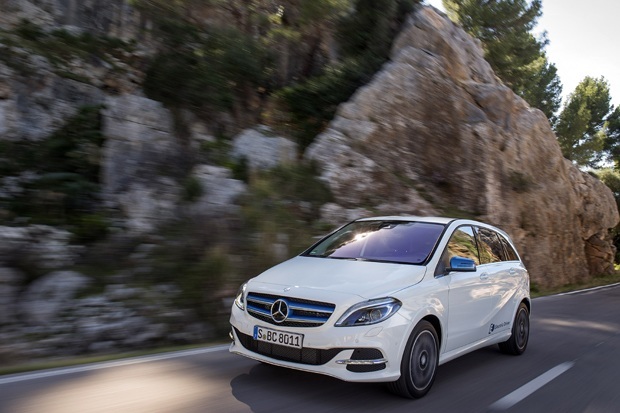 The B-Class Electric Drive is the first volume production electric car to be produced by Mercedes-Benz –– and it is now available to order with deliveries early next year.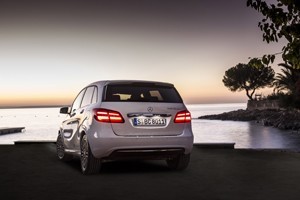 There are two specific body lines with the B-Class Electric Drive in the shape of The Sport and The Electric Art – and both of these are capable of travelling up to 142 miles on a single charge, accelerating from 0-62mph in just 7.9 seconds. This is down to the 180 hp and 340 NM of torque generated by the electric motor, making it the fastest accelerating (and most powerful) five-seat electric car in its class (with theoretically the greatest range on a single charge.)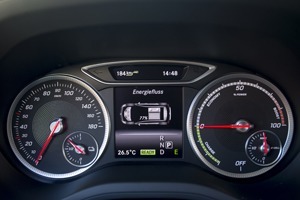 And both also have the ability to easily carry five adults comfortably, luggage in the 501-litre boot that rises to 1,456-litres and a substantial list of standard equipment that includes a unique design for the front and rear bumpers, 17" alloy wheels, LED daytime running lights, a 7" central display, Artico trim, automatic climate control, a reversing camera, cruise control and a choice of eight paint colours for The Sport.

The Electric Art model, on the other hand, is only available in either Cirrus White or South Seas Blue, but does add in some more features like contrasting mirrors and radiator grille elements, 18" dual colour alloy wheels, automatic climate control, contrast blue stitching for the seats and aluminium trim.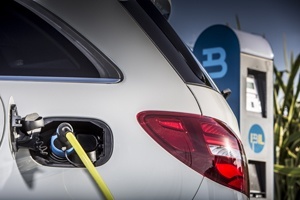 Like many electric cars on the market, the lithium-ion batteries that power the B-Class Electric Drive are found under the floor of the car (thus helping keep space at a premium in the cabin), and charging is done via a wall box or public charging station through the supplied fast charging cable. This brings a fully charged car from flat to charged in around three to four hours, with a conventional home supply increasing charge time to around nine hours.

The optional Energy Assist Package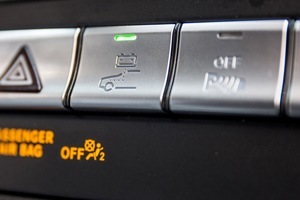 By taking advantage of this optional extra (at a cost of just under a grand) you can add in adaptive energy recuperation systems to already supplied helpful technology. These systems use the forward facing radar to detect both road conditions and traffic – and it can also use signals from the COMAND system (when specified) to read road topography and adapt to it accordingly. The Energy Assist Package also includes privacy glass, a heated windscreen which cuts down energy use when it comes to the air conditioning system, increased insulation around the doors and windows and the addition of a 'Range Plus' button which adds extra range to the battery capacity if required.

Pedestrians will be pleased that the car emits a subtle but audible signal when travelling at speeds of up to 18 mph so that they know it is about and won't get run over.

B-CLASS

The B-Class Electric Drive builds on the success of the B-Class petrol and diesel models with over 350,000 examples sold worldwide since launch; and joins an exciting range of cutting-edge new cars from Mercedes-Benz that are being launched in 2015.

These include the S 500 Plug-in Hybrid – an S-Class with the power of an eight-cylinder car, the economy of a four-cylinder model and zero emissions around town - and a C 350 Plug-in Hybrid during the course of the year.