When you're deciding which lease car to choose, you'll have to make a lot of decisions and one of those will be whether or not you should choose a petrol or diesel car. The considerations you'll factor in will be your motoring type, environmental effects and your budget. To help get to the bottom of this, Nationwide Vehicle Contracts has designed a simple flow chart for you to use.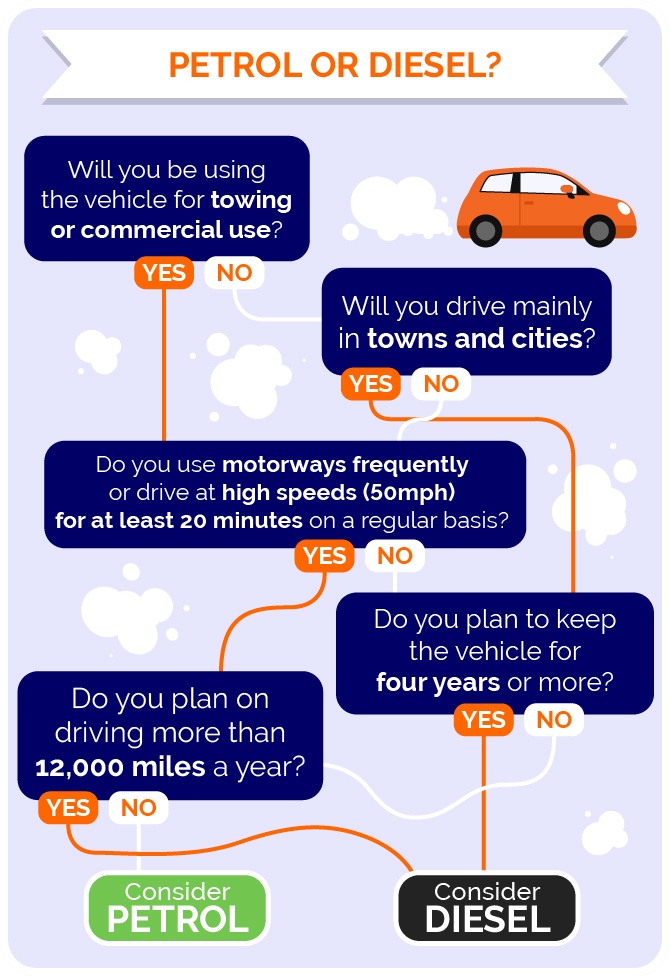 Share this Image On Your Site
Alternatively, a petrol hybrid or electrically fuelled vehicle will be a more environmentally friendly option. Discover our range of electric/ hybrid lease deals here.