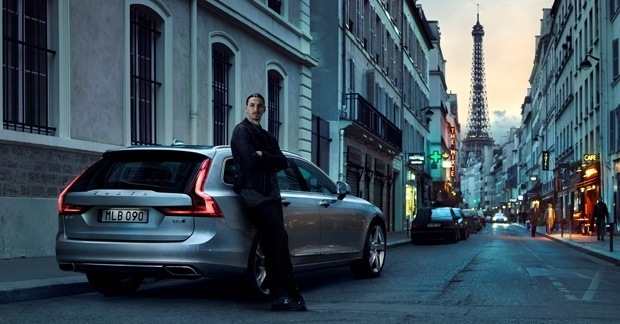 When it comes to all things Swedish, there used to be two things that sprang to mind: Abba and Volvo. Add into that now Swedish superstar footballer Zlatan Ibrahimovic and you can understand why Volvo Cars has teamed up with the footballing icon for the European launch campaign of the Volvo V90 premium estate in advance of the European Championships.
Taking advantage of Zlatan's participation in the football tournament, Volvo's campaign has already gone live on social media and digital platforms, soon to be followed by TV, and you can see the full film below.
Son of Bosnian and Croatian immigrant parents, the former Paris Saint-Germain striker who is currently touting himself around Europe looking for a new club - with Manchester United rumoured to be one of those interested - is a long-time Volvo driver and fan. No wonder then that Ibrahimovic was prepared to help create the film, which looks back at his rise from humble beginnings in one of Sweden's toughest neighbourhoods in Malmö to international sporting stardom, displaying a close affinity with the Swedish car brand.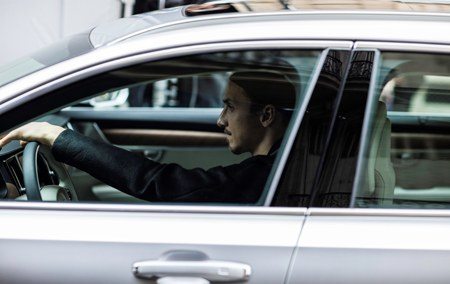 The film features a new and unique score by Hans Zimmer, the world-renowned and Academy Award-winning composer behind the scores of films such as Gladiator, Pirates of the Caribbean, Inception and Interstellar, who, it may not surprise you, has always "been a fan of Swedish icons such as Abba and Zlatan, so doing this project with Volvo Cars and Zlatan made me experience the best of Sweden."
No stranger to a bit of self-promotion, the Swedish striker isn't shy when it comes to comparing the new Volvo V90 with himself: "I've seen the new cars, I've driven and tested them, and I think they're fantastic. Just like me, Volvo have gone their own way and dared to think differently," said Zlatan Ibrahimovic.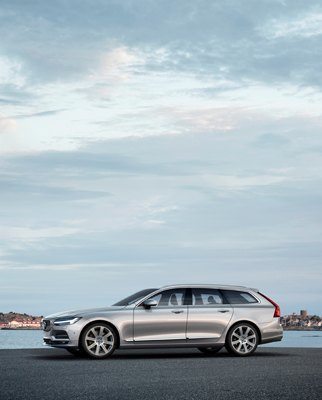 And his comments were backed up by Anders Gustafsson, Senior Vice President, Europe, Middle East and Africa at Volvo Car Group: "The campaign is a celebration of the independent mind, of the power that lies in the ability to think differently. There are many similarities between Zlatan's and Volvo's journeys. We haven't got to where we are now by doing the same as everyone else."
The new V90 takes the premium estate a clear step forward in terms of aesthetics, materials and finish, by building on Volvo Cars' indisputable heritage in the estate segment, yet still manages to have all the benefits of practicality that anyone could ever need from an estate car. The Volvo V90 boasts a high level of standard equipment, ranging from Large Animal Detection to the second-generation of Pilot Assist, a semi-autonomous drive feature.
Following on from the S90 saloon, the big V90 is a direct rival of the likes of the Mercedes-Benz E-Class Estate, using the same engines as the Volvo S90 with the entry-level being the impressive D4 with 190PS and fuel economy of 62.8mpg, and the D5 225PS and 57.6mpg, both coming with an eight-speed automatic gearbox as standard.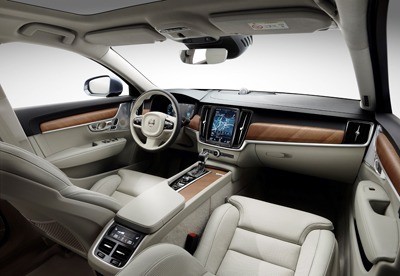 At the top of the range is the powerful T8 plug-in hybrid that develops 407PS and has a 25 mile electric-only range. It's quick with a 0-62mph time of just 5.2 seconds and yet thanks to the fact it's a plug-in can quote official figures of 135mpg and 47g/km CO2.
For more details on the Volvo V90, and other Volvo Cars available to lease from Nationwide Vehicle Contracts, contact one of our Customer Service Representatives.