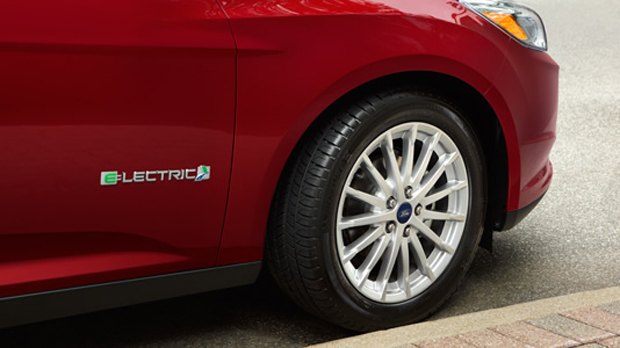 When Ford decided that it is investing an additional $4.5 billion in "electrified vehicle solutions" (we call them 'electric vehicles') then you know that the automotive world is taking the whole idea of EVs seriously.
The fact that they have added in a little addendum stating that they are changing how the company develops vehicle experiences for customers to make people's lives better by changing the way the world moves, shows that Ford are preparing for that time too!
The aim for Ford is to add 13 new electrified vehicles to its portfolio by 2020, a date by which they are also aiming to have more than 40% of the whole company's global nameplates available in an electrified version.
The Focus Electric
On the way at the end of this year, there are plans to get into production a new Focus Electric, which comes complete with an all-new DC fast-charge capability that can deliver an 80% charge in an estimated 30 minutes and a projected 100 mile range.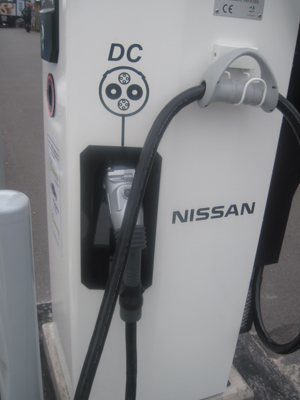 The new Focus Electric, with its fun-to-drive character, agile steering and handling designed to give a greater road connection, will also feature some newer technology associated with electric vehicles such as:
SmartGauge with EcoGuide LCD Instrument Cluster; a display that can help the driver see real-time electric vehicle power usage to help maximise vehicle efficiency.
Brake Coach; a system that helps the driver to apply smooth braking so that they are able to maximise the energy captured through the regenerative braking system, which is then returned to the vehicle's battery.
Whilst all this is going on with the development of the Ford Focus Electric, all the time, Ford will be involved in the creation of more electric ideas as it expands its electrified vehicle research and development programme in Europe and Asia. All research and research teams are connected via a "hub and spoke" system that "allows the global team to further accelerate battery technology and take advantage of market specific opportunities."
Ford's future electric plans
Having made the decision to throw their hat into the electric vehicle arena with such fervour and finance, Ford is now looking at how it can re-imagine itself to get a new and exclusive foothold in the automotive marketplace. One idea is gathering pace: Focusing on the customer experience and not just the vehicle itself.
Raj Nair, executive vice president, Product Development and chief technical officer at Ford Motor Company explains how the company is looking to change its product development process to support the shift.
"The challenge going forward isn't who provides the most technology in a vehicle but who best organises that technology in a way that most excites and delights people. By observing consumers, we can better understand which features and strengths users truly use and value and create even better experiences for them going forward."
One way that Ford are trying achieve this from their North American base is to invest in social science-based research around the world as well as in traditional market research, so that they can see how consumers actually interact with vehicles. By using any information gleaned from this method, Ford hope to gain new insights into the "cognitive, social, cultural, technological and economic nuances that affect product design."
Raj Nair continues: "This new way of working brings together marketing, research, engineering and design in a new way to create meaningful user experiences, rather than individually developing technologies and features that need to be integrated into a final product. We are using new insights from anthropologists, sociologists, economists, journalists and designers, along with traditional business techniques, to reimagine our product development process, create new experiences and make life better for millions of people."
In short, Ford are going to take notice of what ordinary people (customers) say, to develop future cars.
Who would have thought that that could work?
Accelerated battery research and development
Besides looking at the drivers and the car, technology will play a big part in Ford's Electric Vehicle Development, and the global expansion of Ford's electric vehicle research and development programme will also allow the 'Ford Electrified Powertrain Engineering' teams to also share data in real time to help develop new technology faster.
Expanding into Europe and China to accelerate battery technology research and development for new markets, Ford have created an innovative hardware and software system called HIL, or Hardware in a Loop, to allow any team anywhere to test battery technology and control system hardware in a virtual environment to check how batteries and control modules would behave in different – often punishing – environments in any part of the world.
"Batteries are the life force of any electric vehicle, and we have been committed to growing our leadership in battery research and development for more than 15 years," said Kevin Layden, director, Ford Electrification Programs.
Although this may be some time off (5 years or so - but is that any time at all?), you can check out Nationwide Vehicle Contract's great deals on low-emission and electric vehicles here.