Test your knowledge with your friends and  workmates with our fun quiz.
And no using the internet to get the answers either. Phones away please.
(Answers published on Monday)

1. Who lives in a pineapple under the sea? - SPONGEBOB SQUAREPANTS

2. What was the name of the Conservative MP involved in 'Plebgate'? - ANDREW MITCHELL
3. Who are Malik, Tomlinson, Payne, Horan and Styles? - ONE DIRECTION
4. How many Gold medals did the Great Britain team win at the London Olympics (not including Paralympic gold medallists)? - 29

5. Jenna-Louise Coleman becomes whose famous sidekick on Christmas Day? - DOCTOR WHO (Matt Smith)
6. Lara Stone is having a baby in 2013. Who is her famous husband? - DAVID WALLIAMS

7. Who is the leader of UKIP, currently favourites to form a coalition with the Tories at the next election? - NIGEL FARRAGE
8. Who did Andy Murray beat in the US Open tennis final to record his first Grand Slam title? - NOVAK DJOKOVIC

9. For which fashion house did Romeo Beckham make his modelling debut? - BURBERRY
10. Which British cyclist was on the medals podium with Bradley Wiggins? - CHRIS FROOME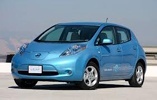 11. Which car manufacturers make the following electric cars?
Twizy - RENAULT

Leaf - NISSAN

Zoe - RENAULT

Active-E - BMW

12. Who won the following reality TV shows in 2012?
I'm A Celebrity, Get Me Out Of Here - CHARLIE BROOKS (Janine in Eastenders)

X Factor - JAMES ARTHUR

Celebrity Big Brother - JULIAN CLARY

13. "The Hobbit" film was released this year? Who plays the part of Bilbo Baggins? - MARTIN FREEMAN
14. What car is both the biggest selling car in the UK this year and the biggest selling used car in the UK this year? - FORD FIESTA

15. Manchester City won the Premier League 2011/2012 season thanks to a last minute goal (well - injury-time goal if truth be told) by Sergio Aguero in the 3-2 win over QPR. But who scored the other two goals for City that day? (As a bonus point I was going to ask on a scale of 1-10 just how sick did Sir Alex Ferguson look when news of THAT GOAL filtered through to him - but that's cruel. Funny, but cruel. Answer - OFF THE SCALE!) - PABLO ZABALETA and EDIN DZEKO
16. How many mg of alcohol per 100 ml of blood is the drink-drive limit in the UK? - 80MG PER 100ML OF BLOOD

17. Which TV show features a pair of frosty knickers, a beast, a dark destroyer and a sinner man? - THE CHASE (That is the nicknames of the "Chasers": Anne, Mark, Sean and Paul
 HOPE YOU ENJOYED IT!