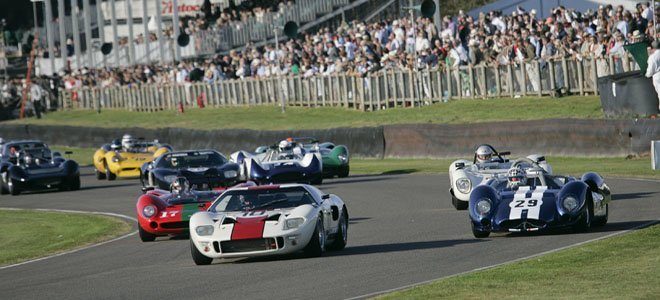 Two major celebrations of automobiles are held at the Goodwood estate every year, which includes the Festival of Speed, which just celebrated its 20th anniversary, and the Revival, which is now on the verge of being a success already, as it is now a case of a first-come, first-served basis for the remaining tickets for opening day on the 13th of September.
The Revival recorded its highest attendance figures last year of 148,000, with all attending, including event founder Lord March, dressing up in the respective dress code to remember those nostalgic days of yesteryear. This also involves current racing legends and active racing drivers from across the globe giving their all behind the wheel at the famous Goodwood circuit behind the wheel of some classic machines.
Lord March decided to again cap the advanced ticket sales for this year's event to always ensure that the Revival stays true to form as being a celebration of motoring and racing history. This is well as making it an enjoyable experience for all those attending, rather than the estate being overcrowded. The early demand for those that have already purchased their tickets for the festivities on the already sold-out Saturday and Sunday have ensured that they will all have a memorable weekend that they will never forget.
So to find out any further information about the remaining Goodwood Revival tickets for Friday 13th of September, or for further information on the event itself, you can either go to the website or via the ticket hotline on 01243 755055.
By remembering the pantheon of motorsport over its long-standing history, the future always is a result of what has happened in the past before it, so remember your compulsory period wardrobe, get your skates on, and enjoy those memories that are cherished by many, on what is set to be another record-breaking year at Goodwood.