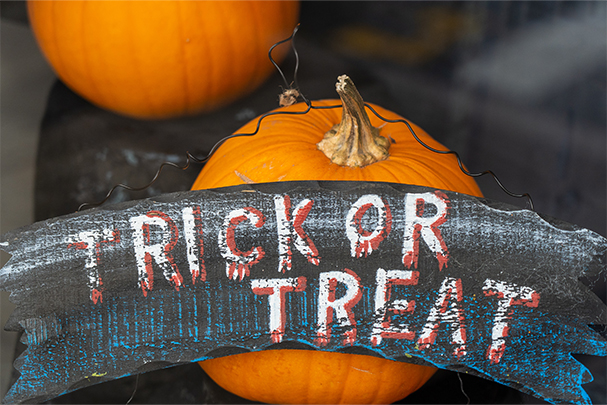 Nationwide Vehicle Contracts takes a look at some of the best Halloween car events around the world
Halloween is the perfect time to celebrate all things spooky, and that includes cars. From haunted car shows to thrilling races, there are Halloween car events happening all over the world. If you're a car enthusiast who loves getting into the Halloween spirit, be sure to check out some of these events in 2023.
Halloween Car Events in the UK
Date: 28th October 2023
Location: Castle Combe Circuit, Castle Combe, Chippenham, UK
A spooky send off to our season! This event features a variety of Halloween-themed activities, including a car show, drifting demos, and public track time on Saturday 28th October 08:30-17:00.
Castle Combe Circuit presents gripping non-stop track action, awesome paddock displays, thrilling drifting demos, public track time, and a bustling trade village.
Date: 27th-29th October 2023
Location: Caffeine and Machine Ltd, Ettington, Stratford-upon-Avon CV37 7NS
This event is a must-attend for fans of modified and JDM cars. There will be a car show, live music, and food vendors. Featuring costumes, car-stumes, spectacular performers and more.
Kicking things off will be Friday evening, one for all the family. There'll be trick-or-treating, costume competitions, and loads more for people of all ages to enjoy. Saturday night will be one for the grown ups, think fire-breathers, contortionists, Halloween-themed cocktails and more.
Rounding out the weekend will be Sunday, and since it's the same day as the Mexican Grand Prix, we thought we'd celebrate the great Mexican tradition of Día de Muertes, with a family-friendly day of facepainting, masks, and more.
Halloween Car Events in the USA
Date: 29th October 2023
Location: Belmont Park, 3146 Mission Boulevard, San Diego, California 92109
The Belmont Park Halloween Car Show is creeping into 2023 with spooky cool fun!
Organizers are providing free candy for anyone displaying their ride. The Belmont Park Halloween Car Show start at 3:00 pm - 6:00 pm. Plus beyond cool cars and Halloween fun, there's more as you get to enjoy all the location has to offer.
Date: 28th October 2023
Location: National Museum of Funeral History, 415 Barren Springs Drive, Houston, TX 77090
Dress up the whole family in costume, bring your trick-r-treat bag and come trunk-r-treat amongst classic cars that are all dressed up for your view pleasure. Event starts at Saturday 28th October 10:00 am - 3:00 pm.
Halloween Car Events in Canada
Date: 28th October 2023
Location: Edmonton Radial Railway Society, 10254 82 Ave NW, Edmonton, Canada
Grab your costume and board the streetcar for a fun, costume-filled pop-up concert at one of the spookiest destinations in town – atop the High Level Bridge.
Date: 28th October 2023
Location: 475 Salisbury Street Oshawa, ON L1J 6L9 Canada
The Optimist Club of Oshawa is holding it's 2nd annual TRUNK OR TREAT! This event is free - space is limited to 300 kids. It is taking place on Saturday October 28th from 12 - 3pm so it is safe and friendly for old and young alike.
Tips for Attending Halloween Car Events
Here are a few tips for attending Halloween car events:
Dress up! Many Halloween car events have costume contests for both the cars and their owners. So dress up in your best Halloween costume and get ready to have some fun.
Bring your camera. You'll want to capture all of the amazing and spooky cars that you see.
Be prepared for crowds. Halloween car events are popular, so be prepared for large crowds.
Be patient. It may take some time to see all of the cars and to participate in all of the activities. So be patient and have fun!
No matter where you are in the world, there's sure to be a Halloween car event that you'll enjoy. So get your car ready and get ready to celebrate the holiday in style!
Looking for more spooktacular blogs? We've produced a range of Halloween-themed blogs, such as Halloween Playlist for Your Drive.
If you want to avoid a scary driving experience, we're one of the UK's largest car leasing brokers, offering a range of lease deals to suit your every need.