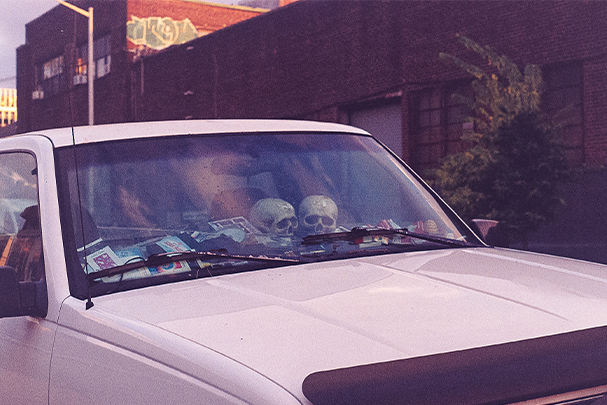 Nationwide Vehicle Contracts explores a collection of classic Halloween tracks, tips for creating your own Halloween playlist, and the importance of safe driving practices on Halloween night
As the spooky season approaches, Halloween enthusiasts in the UK are gearing up for a night of fun and frights. From haunted houses to costume parties, there's no shortage of ways to celebrate. One unique way to embrace the Halloween spirit is by curating a special playlist for your Halloween drive. Whether you're embarking on a road trip to a haunted destination or simply want to set the mood while cruising through your local town, music can elevate the experience in ways unimaginable. In this blog, we'll explore a collection of classic Halloween tracks, offer tips for creating your own Halloween drive playlist, and remind you of the importance of safe driving practices on Halloween night.
Classic Halloween Tracks
"Thriller" by Michael Jackson: No Halloween playlist is complete without the iconic "Thriller." Michael Jackson's masterpiece has been haunting dance floors for decades.
"Monster Mash" by Bobby Pickett: A Halloween classic that's sure to get everyone in the mood for some spooky fun.
"Ghostbusters" by Ray Parker Jr.: Who you gonna call? This catchy tune is perfect for a Halloween drive.
"I Put a Spell on You" by Screamin' Jay Hawkins: A bewitching song that oozes Halloween charm.
"Somebody's Watching Me" by Rockwell: The eerie feeling of being watched is captured perfectly in this track.
"Purple People Eater" by Sheb Wooley: A quirky and fun addition to your Halloween playlist.
"Time Warp" from The Rocky Horror Picture Show: A cult classic that's just the right amount of spooky and entertaining.
"Superstition" by Stevie Wonder: Delve into the world of superstitions with this soulful tune.
"This Is Halloween" from The Nightmare Before Christmas: A hauntingly delightful song from the beloved Tim Burton film.
"Black Magic Woman" by Santana: Embrace the mysterious and supernatural with this classic rock track.
Tips for Creating Your Halloween Drive Playlist
Now that you have some classic Halloween tracks, here are a few tips for curating the perfect Halloween drive playlist:
Mix it up: Combine classic Halloween hits with some personal favourites to keep things interesting.
Consider your audience: If you have passengers, make sure the songs are enjoyable for everyone.
Create a spooky atmosphere: Add sound effects like creaking doors or wolf howls between songs for an extra eerie touch.
Stay in the spirit: Don't be afraid to include songs from horror movie soundtracks or eerie instrumental pieces.
Safety Reminders
While the allure of Halloween is undeniable, it's crucial to remember the importance of safety, especially when driving on Halloween night. Keep these safety reminders in mind:
Stay alert: Be aware of increased pedestrian traffic, especially children, who might be excitedly trick-or-treating.
Avoid distractions: Keep your focus on the road, and resist the temptation to fiddle with your playlist or phone while driving.
Use designated drivers: If you're attending a Halloween party, plan ahead for a designated driver or arrange alternative transportation to ensure everyone gets home safely.
Conclusion
With your Halloween drive playlist sorted and safety in mind, you're all set to embark on a spooktacular adventure. As the night falls, the combination of classic Halloween hits and your own carefully curated selections will set the perfect mood. So, put on your favourite costume, get behind the wheel, and enjoy a Halloween drive that you won't soon forget. Happy Halloween!
For more information, why not check out our Best Audiobooks to Fuel Your Road Trips blog? We also produce a range of weekly blogs on various topics, which can be found in the blog section of our website.
Nationwide Vehicle Contracts are one of the UK's leading car leasing brokers and offer a range of leasing deals to suit every need. To find out more, check out our comprehensive car leasing guides or call one of our experts on 0345 811 9595.