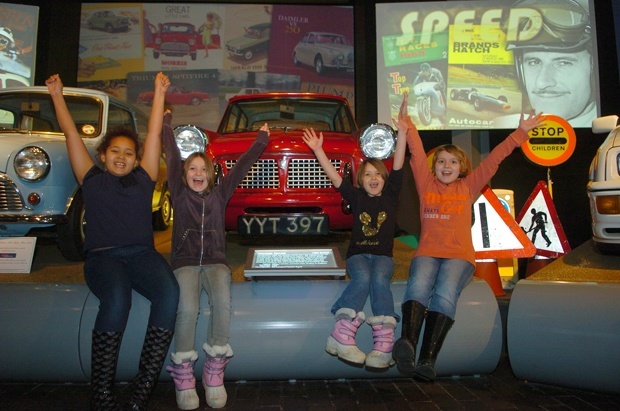 It's always difficult to know what to do with the kids at half-term so why not take the opportunity to indulge in your own auto passion with a trip to the National Motor Museum which is offering the chance to get 'hands-on' at Beaulieu this February 4th – 22nd, with interactive activities for all the family to enjoy.
And by all the family, they mean all the family.
For the younger visitors there is the chance to pick up a pass book which they can use to collect stamps on the kids fact-finding trail as they complete activities at each of our 'hands-on' activity stations. Challenge them to see just how many stamps they can collect.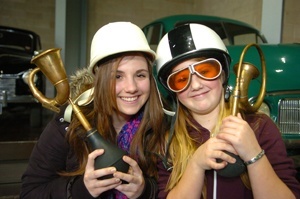 There's the chance to take a close-up look at motoring objects in the National Motor Museum with special 'drop-in' sessions running between 10.30am and 4.30pm every day. Here you can hold, handle and investigate all sorts of motoring stuff, from motoring artefacts and early motoring clothing to fascinating photos and documents.
All around the museum there is something to discover as you enjoy the astonishing collection of over 250 vehicles in place, ranging from the fastest British Land Speed Record breaking machines to cars from the early days of motoring. You can also experience the sights, sounds and smells of Jack Tucker's 1930s country garage, take a pod-ride through 100 years of motoring on Wheels; and it's quite something when you introduce the children to the sight of a giant motorised orange!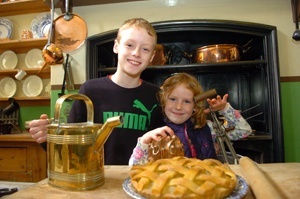 Away from the National Motor Museum, you can visit the Palace House, the home of the Montagu family since 1538. Here you can take a trip around with the costumed guides who will teach you all about what cooking in the busy kitchen of a Victorian country house was really like. The hands-on exhibition allows you to examine authentic Victorian cooking utensils to guess what they were used for, and there is also the opportunity to see the Royal Pageant exhibition, which explores the age-old links between Beaulieu and the kings and queens of England.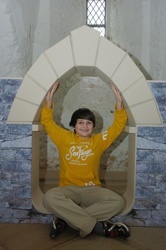 Moving on from the Palace House, why not join the costumed Monk in Beaulieu Abbey and help to build an arch, using traditional tools as you discover the secrets of medieval builders, learning about what life was like in the monastery back in the halcyon days of the 13th century.
All February half-term activities are included in the standard Beaulieu admission price, which can be bought online in advance at www.beaulieu.co.uk. Beaulieu is open from 10am – 5pm daily, and for more details phone 01590 612345.