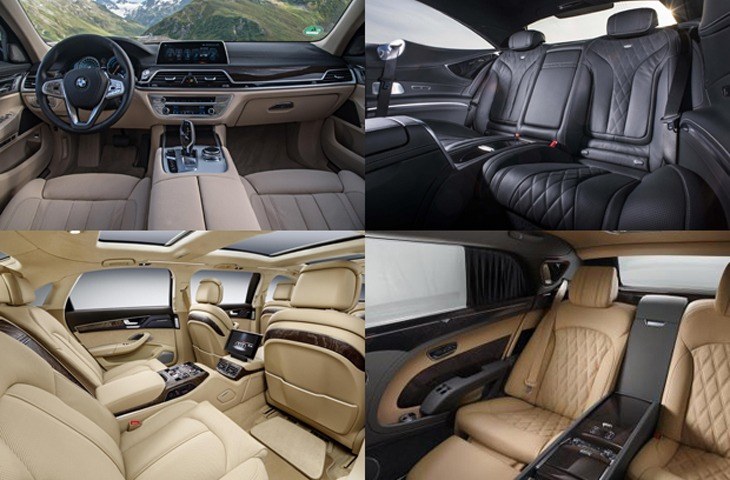 It's great to be driving a car that can save you money on fuel, and the feeling that you are saving the planet by being behind the wheel of a low to zero-emissions car is one of smug satisfaction. But sometimes we need to be comfortable and feel like we are cocooned in our own little bubble inside the cabin, with our passengers feeling the same.
As Car Buyer said in this article, "Luxury, by its very nature, is utterly unnecessary, but that's not to say it's without its uses. Luxury cars like the ones on this list have more power, equipment and comfort than is strictly necessary, but they fulfil a vital role in the car industry by pointing to the future direction carmakers may take."
After all, it was luxury cars that first featured anti-lock brakes, Bluetooth, Sat Navs and DAB radios - now staple diets of many of the new cars coming onto the market.
So where can we find the future comforts for car drivers right now? What cars could be considered the most luxurious when it comes to interiors and the drive?
Both CarWow and Car Buyer have their ideas, and so do we.
1. Mercedes S-Class
The Mercedes S-Class has, for some time now, not only been is one of the most technologically advanced saloon cars in the world, but also the car to beat when it comes to luxury.
Spacious for all occupants, the S Class has been created with love, care and the best materials that Mercedes can find, as well as being blessed with some of the most cutting edge technology on the car planet, such as the two large screen in the dashboard giving information non-stop to the driver, including what is ahead on the road to ensure ride quality.
You can choose between a selection of petrol, diesel and hybrid engines, as well as AMG versions, all offering an outstanding driving experience that is second-to-none.
Since 2005, all new S Class models have been awarded the Environmental Certificate from the TUV Institute in Germany. This model is so environmentally friendly, that it complies with the EU6 emission standards not due to be introduced until 2014.
2. Bentley Mulsanne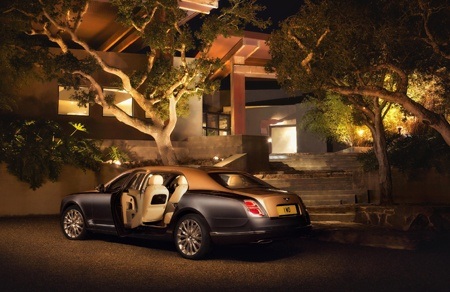 While from the outside, Bentley's flagship model, the Bentley Mulsanne, might not pull up any trees, inside the car is another matter completely. Leather throughout with an attention to detail that is simply stunning, and put together by craftsmen, it's the little details in the advanced technology finest quality materials that make it stand out from others in the same luxury bracket.
For example, the infotainment screen elegantly makes itself visible as it emerges from behind the dashboard and the iPod connector is housed in a leather-lined chrome drawer.
Despite its vast 6.75-litre twin-turbo V8 petrol engine, it's an extremely quiet car and the supple suspension makes it a very comfortable and 'wafty' driving experience. As you'd expect in a Bentley, and the running cost aren't for the faint-hearted.
A 6.75-litre V8 engine is the almost silent heartbeat behind the Mulsanne's power, and although it isn't the most practical car when it comes to fuel efficiency, emissions and car price, if you want to feel like a Lord (or Lady), the Bentley Mulsanne is for you.
3. BMW 7-Series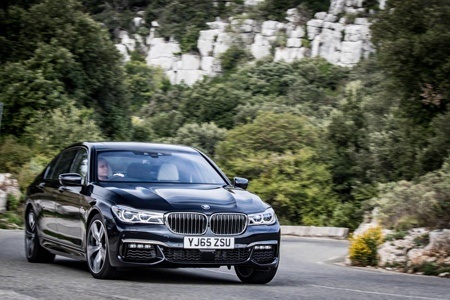 One of the closest rivals to the Mercedes S-Class, and the largest car that BMW has ever produced, the latest BMW 7-Series is BMW's most technologically advanced saloon yet, highlighted by 'Laserlight' laser headlight tech that is also available on the BMW i8, Parking Assistant', rear collision prevention, and autonomous traffic jam steering.
Besides being a luxurious marvel, the BMW 7-Series can be incredibly economical, too, with up to 60mpg possible from the 730d version, and although it is not so much a 'head-turner' as a 'appreciative head-nodder' when it comes to looks, drivers and passengers will appreciate the beauty within.
4. Rolls-Royce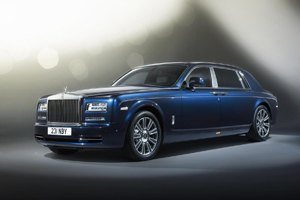 It wouldn't be a blog about luxury cars without a mention for the car manufacturer whose name is "synonymous with exquisite luxury": Rolls- Royce.
It's difficult to choose between the Phantom and the Ghost when it comes to the most exquisite, so we won't, and let them have equal billing.
The Phantom is decked out in leather that comes from bulls, not cows, (reportedly because they don't get pregnant and stretch) and has a unique seating plan that has the rear seat occupants seating behind the C-pillar so that they are cocooned in their own world away from the outside.
There is also the offer available of a three-person bench seat, and also two individual chairs with pull-out tray tables and a fridge. It's like designing your won room in a house.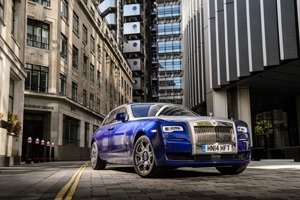 Beneath the surface, the Rolls-Royce Ghost is very similar to the BMW 7 Series, but on top, everything else is Rolls-Royce - and that means craftsmanship that is beyond reproach and a "sheer feeling of occasion that's hard to find elsewhere."
Comfortable, and surprisingly sporty to drive with a 6.6-litre V12 engine, the BMW Ghost offers standards that are hard to put a price on, although the cost of the car might give a very good (and high) guide.
5. Audi A8
The Audi A8 is often considerd a rival to both the Mercedes S-Class and the BMW 7-Series, but it is also luxurious enough to be considered a viable rival to both Rolls-Royces and Bentleys.
Understated yet large enough to warrant more than a cursory glance, the Audi A8 "sets a new benchmark in comfort and technology," and "is a contender for the smartest, safest and most sophisticated car ever produced by the quality German manufacturers."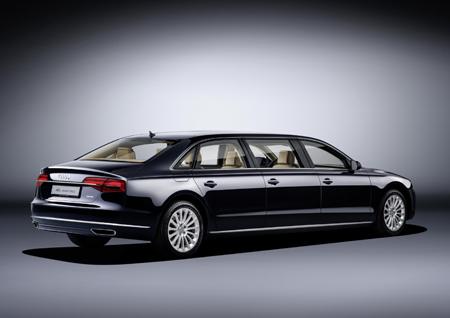 Fitted with the revolutionary Audi Space Frame (ASF), 6.5kg lighter yet 24% stiffer than its predecessor, the Audi A8 is available with a wide range of a tempting array of V6s, V8s and a formidable W12 petrol and diesel engines, including a hybrid option, which combines a four-cylinder petrol engine with an electric motor.
Even at the entry level Audi A8 SE model, standard features and equipment are of a premium quality, and with all A8 models coming with MMI Touch, a DAB digital radio, the multi-compatible Audi Music Interface, electrically adjustable 4-way lumbar support on the heated front seats, the Audi parking system and electromechanical power steering, you will feel like you are in your front room driving a car.
At the top level, you can choose an Audi A8 SE Executive or Sport Executive model, and you will find yourself surrounded by extra quality such as Keyless entry, 19-20" alloy wheels, comfort front seats and individual electrically adjustable rear seats, a BOSE® surround sound system, Matrix LED headlights and the advanced Audi parking system with a top view function.
Other Luxury Car options
Cars that didn't quite make our top three are just as luxurious, and well worth a look at.