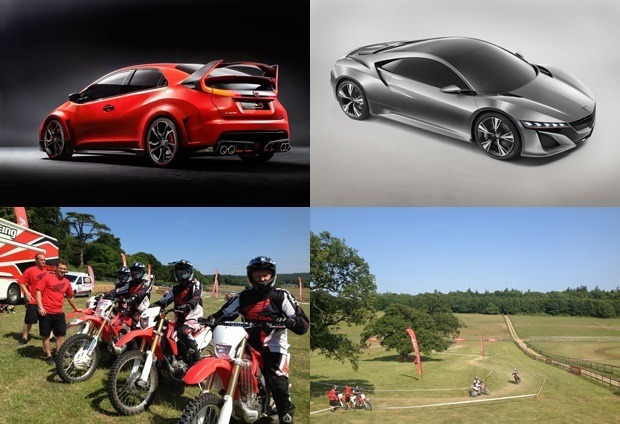 This year's Goodwood Festival of Speed is the place to be if you want to catch a look at the latest concept models of the much-anticipated Civic Type R and NSX from Honda. Live and raring to go on Honda's Interactive Stage at the Festival, it's a chance to see the concepts before they appear as production cars in 2015; the year that Honda will be returning to Formula 1.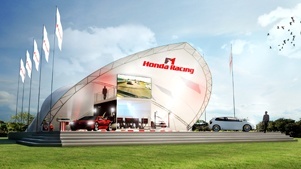 And visitors to the Honda stand from Thursday 25th through to Sunday 29th June, will not only be able to get close to the new models but be able to race them on the miniature Honda race track using special-edition remote control models. Throughout the Festival of Speed Honda will be parading a live leader board on the big screen that features on the stand, as well as showing race footage for visitors to watch all day. There is also a live compere all day who will be hosting the races (possibly with some semblance of commentary) in the hope of adding to what is likely to be an adrenaline-fuelled atmosphere, before winners will be presented with a celebratory wreath in time-honoured F1 fashion.

(And you'll be able to watch the highlights again later as they will be uploaded to a YouTube playlist so that participants can revel in the glory of an amazing win or cry into their drinks with their friends offering sympathies and commiserations.)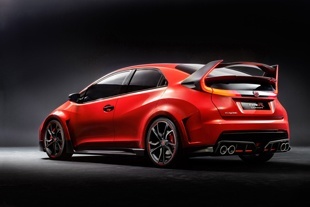 The Civic Type R and NSX Concepts

But centre stage at the Goodwood Festival of Speed on the Honda Stage will be the Civic Type R and NSX concept models, both of whom make their UK debuts, allowing festival visitors to press flesh to the metal for the very first time.

They'll be able to see the new direction that the styling has taken for the exterior design of the highly-anticipated production version of the new Civic Type R, already given the title of a 'racing car for the road.' Fans of the car type will be pleased to hear that the strong performance characteristics for which Type R is renowned are still very much there.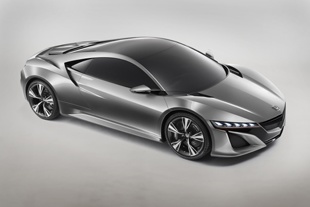 When it comes to the NSX Concept visitors to the Honda Stand will see a concept car with a "low and wide stance highlighted by clean, modern and simple surfacing, and edgy details that communicate supercar attitude and a high-tech feel." Outstanding visibility, a strong driving position, and an intuitive "Simple Sports Interface" are the main selling points for the car; all designed to allow drivers to focus on the driving experience.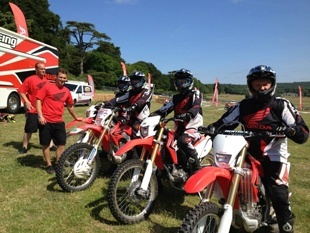 OFF-ROADING WITH HONDA

Top attract people to the Stand, Honda are not only offering the 'mini-racing' but also a chance to get big and dirty with a two-wheeled off-road experience too! Using a selection of the Honda's latest off-road motorcycles on a specially created course just next to the famed Goodwood Hill Climb, participants can take advantage of 20 minute taster sessions, learning the basics of riding on dirt, under the watchful eye of experienced instructors that include three-time World Motocross Champion, Dave Thorpe and multiple British Motocross Champion, Stephen Sword. No experience or licence is required to ride the Honda CRF50, CRF110, CRF125, CRF250L and CRF250X available and, like the remote control track, the activity is absolutely free – although Honda will be taking donations for Goodwood Festival of Speed's Beneficiary, Chestnut Tree House Children's Hospice. Last year Honda raised £4,200 for the Kent, Surrey & Sussex Air Ambulance Services on these activities.

There is no doubt that the Goodwood Festival of Speed in the last week of June is a must for anyone who loves the sight, the sound and the smell of racing and supercars, as well as being one of the best platforms in the UK for Honda to showcase its exciting future models. For further information on the Festival and to buy tickets visit http://www.goodwood.co.uk/festival-of-speed/welcome.aspx