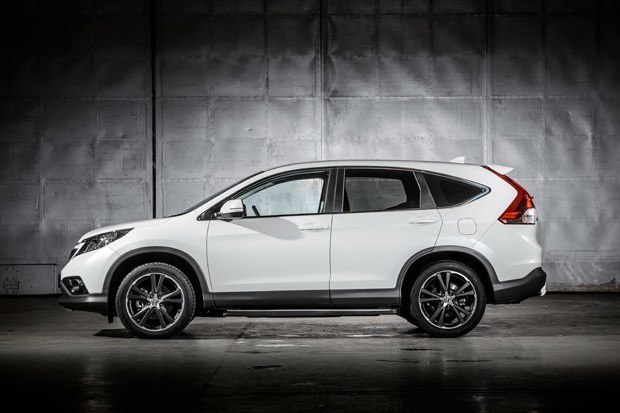 With zero breakdowns, average annual repair costs of just £10 and an overall reliability score of 98.5% over twelve months, it's no real surprise that winner of the Which? Car Survey Most Reliable 4x4/SUV up to three years old went to the Honda CRV 2.2 i-VTEC.

And to give the performance of the Honda CRV a bit more kudos, there were only an average 0.14 faults reported (in comparison to the 0.88 of the worst performer in the same category) and spent an average of only 0.11 days off of the road as against an average 1.09 days for the bottom of that class!

And it's not just a quick survey amongst a few hundred people either!

The survey in Which? uses feedback taken online from over 49,000 vehicle owners (both Which? members and the general public) reporting on over 58,000 cars over a twelve month period. In the survey, there are a number of factors to vote on or give marks to, all of which are put together to give the vehicle an overall reliability score.

So good news for the boys and girls at Honda with the Japanese car manufacturer already holding proudly an enviable reputation for reliability, demonstrated by a whole host of titles and trophies from independent plaudits over the last decade. In fact, it was only last year that Honda topped the What Car and Warranty Direct Reliability 2013 Survey for an incredible eighth successive year.

No surprise that Leon Brannan, Head of Cars for Honda (UK), is a proud man, commenting: "It's fantastic to see Honda's excellent reputation for reliability recognised yet again, particularly from a name as respected and trusted as Which?. It's also really useful to get feedback from customers living with their Hondas day in, day out, as this gives us insight which we can use to continually maintain our high levels of service."

So what is it that the popular Honda CRV has that makes it top the table?

According to the figures in the survey, and to Honda's proud blurb that they issued after winning, the Honda CRV "combines the refinement, comfort and drive of a saloon car with the versatility and practicality of an SUV."

And that's not all! In the line-up of CRVs from Honda, their latest addition, the 1.6 i-DTEC, has the potential to cover up to 800 miles on a single tank of fuel, has low CO2 emissions up to (or should that be down to?) 119g/km, and falls into the road tax zero category for the first year and as low as £30 annual road tax from thereon in.

So, when you take a look at what offer that Nationwide Vehicle Contracts have when it comes to the Honda CRV range, you know that you are getting something that is going to last you with no problems.