FIRST VIEW OF THE HONDA HR-V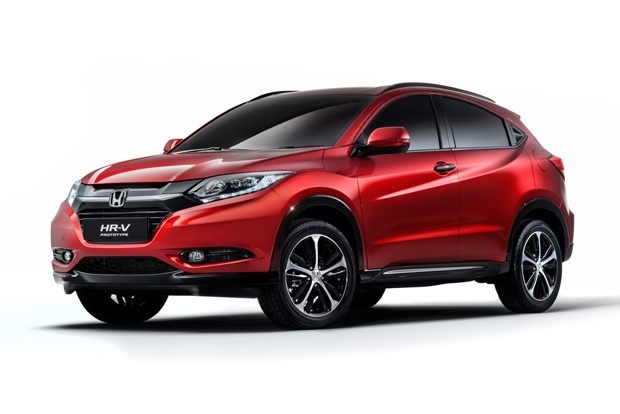 At the Paris Motor Show (or 2014 Mondial de l'Automobile to give it its full name) Honda will be showing off their new European version of its small SUV for the first time as Honda make a new entry into Europe's fast-growing small SUV segment.
The HR-V will be over here in the UK next summer (2015) and for Honda Head of Car, Leon Brannan, it can't come soon enough:
"The HR-V is a very welcome addition to our current model line up. It is a very popular and growing market segment that appeals to both retail and corporate customers."
Although it won't be until the Paris Motor Show that full details of the HR-V will be revealed, but we do know some information – some from the pictures that have been released and some from information supplied.
Looking at the car we can tell that the exterior design of the new HR-V prototype is unique and reflects that of a coupé, with sharp, dynamic lines that link the sleek upper body with the stable and planted lower body.
And then we are told that all this elegance doesn't compromise just how practical the car is inside.
The HR-V has a centre fuel tank location that gives the car "one of the most spacious and adaptable small SUV cabins" on the market – adaptability exemplified by the way that the Honda Magic Seats® enable the car to offer a wide range of seating configurations, including the ability to fold the second row seats completely flat for added cargo space.
Rest assured that we will be filling you in on all the details once we get them.