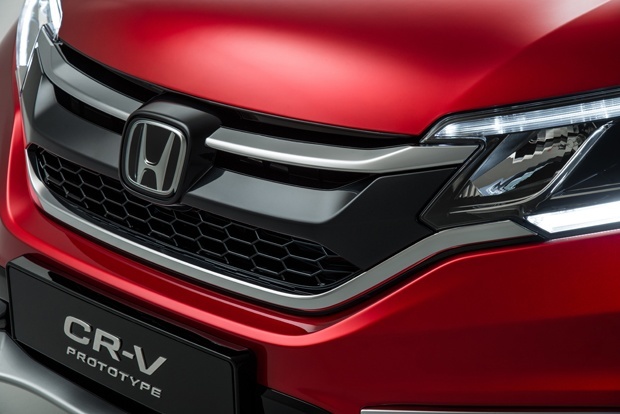 Honda has always been proud of the CR-V, and the UK section of the company is taking advantage of the Honda stand at the Paris Motor Show to reveal its new-look CR-V the latest version of the world's best-selling SUV in the period Jan-March 2014.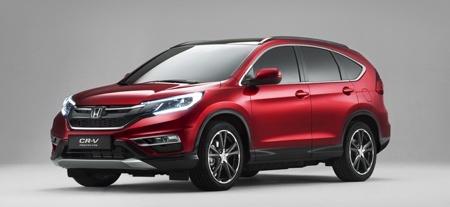 Developed and engineered specifically for European drivers, the new-look CR-V will be built at Honda's state-of-the-art plant in Swindon and actually has received almost a complete makeover with new headlamps, front grille, fog lights, skid-plate and bumper at the front; and new LED combination lamps, a refreshed tailgate design and rear bumper at the back.

Inside you will find everything that you would expect from a Honda CR-V while it is under the bonnet that Honda have surprised us all; because the new-look model of the CR-V will now be available with a more powerful diesel engine (replacing the previous 2.2 litre i-DTEC diesel) as well as an optional efficient nine-speed automatic transmission.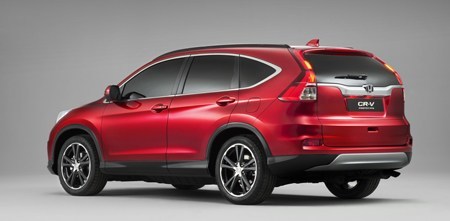 The new four-wheel drive CR-V will now be available with the higher-powered 1.6-litre i-DTEC four-cylinder diesel engine straight from Honda's Earth Dreams Technology series, delivering outstanding performance and low CO2 emissions, with one of the best power-to-efficiency ratios on the market.

Working in collusion with the six-speed manual transmission, this new higher-powered diesel engine produces 160 PS and 350 Nm, but is still low on the emissions front as it emits a class-leading sub 130 g/km of CO2 (that's an 11% improvement compared to the previous unit.). – which can be lower if drivers get the available new nine-speed automatic transmission, with CO2 emissions of less than 135 g/km – 20% better than its predecessor.

There is also a two-wheel drive diesel CR-V with its 120 PS 1.6 litre i-DTEC diesel engine and manual transmission available with its emissions as low as 117 g/km.

No news yet on availability dates, but rest assured we will keep you up to speed on it – so to speak!