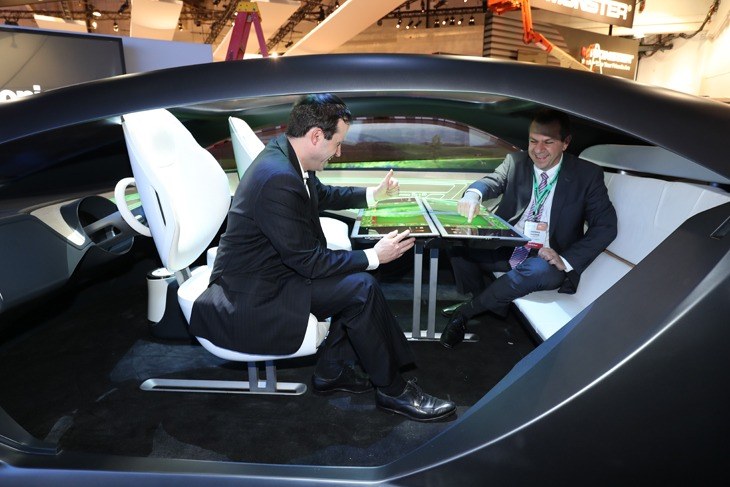 Even though it seems that trusting Car Autonomy is something that UK car drivers are wary of, the tide may be turning with 25% of them happy to sleep in one.
And even though we have already asked the question as to whether car technology is making cars safer or not, many car manufacturers are advancing relentlessly towards an autonomous future, all anxious to not miss out on the undoubted rewards on offer from participating drivers.
Nissan
Nissan is just one of those car manufacturers, and they are currently preparing to showcase what can be considered as next-generation technology through the world's best-selling electric vehicle, the Nissan LEAF. And that showcase will take place via on-road demonstrations in London, as they show off to both drivers and passengers that autonomous vehicles are capable of being used in a diverse city environment.
These first demonstrations of Nissan's autonomous drive technology on public roads in Europe will give Nissan the chance to show off to government officials and technical and safety experts - travelling as passengers - Nissan's Intelligent Mobility blueprint for "transforming how cars are driven, powered, and integrated into wider society."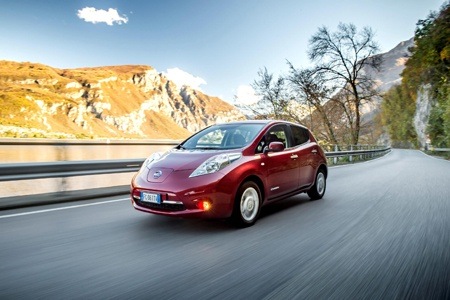 The Nissan LEAF used will be a modified version equipped with autonomous drive technology to enable the car to undertake single lane autonomous driving on motorways, and it was shown off at the Nissan Technical Centre Europe (NTCE) in Cranfield, Bedfordshire, to the UK Secretary of State for Business, Energy and Industrial Strategy, Greg Clark.
Mr Clark was given a preview of the autonomy technology with a demonstration around the grounds of the technical centre, and afterwards, he commented: "Government and industry are working together to build on our world class reputation for excellence as a leading location for automotive R&D and manufacturing. We want to see centres, like Nissan's here in Cranfield, continue to develop, making us a world leader in the development and testing of auto technology so we can anchor the next generation of vehicle manufacturing and its supply chain here in the UK."
And Paul Willcox, Chairman, Nissan Europe, added: "In just a few weeks' time, there will be Nissan LEAFs driving on the streets of London using our autonomous driving technology. Nissan Intelligent Mobility is happening right now, right here in the UK and across Europe."
Nissan are also looking at the technology being available in commercial vehicles, and once Stage One is complete and working (the single lane autonomous driving on motorways), Stage Two will commence looking at autonomous drive on multilane highways, allowing the vehicle to merge and change lanes autonomously. This is expected to be available in 2018, closely followed by autonomous city driving in 2020, before fully autonomous and driverless vehicles becomes a loving (and driving) reality.
Ford
Over in the United States, Ford is investing $1 billion during the next five years in Argo AI, an artificial intelligence company, based in Pittsburgh. Making use of Argo AI's robotics experience and start-up speed on artificial intelligence software, Ford are looking to combine it with their own autonomous vehicle development expertise to further advance autonomous vehicles.
Founded by former Google and Uber leaders, Argo AI will be integrating staff into Ford in an attempt to combine Ford's virtual driver system – the machine-learning software that acts as the brain of autonomous vehicles – with the robotics talent and expertise of Argo AI to deliver a virtual driver system for Ford's SAE level 4 self-driving vehicles.
All with the aim to have "a fully autonomous, SAE level 4-capable vehicle for commercial application in mobility services in 2021."
Panasonic
At CES 2017 in Las Vegas, Panasonic revealed its Autonomous Cabin Concept, ready for use in autonomous vehicles, and boasting "next-generation infotainment and connectivity expertise all wrapped up in a futuristic four-seater cabin full of surprise and delight features."
It's a giant leap from Panasonic's Advanced Cockpit Concept, unveiled at 2016's CES, containing the very latest technology when it comes to touch displays, smart materials and augmented reality, creating a workplace when required and a family zone when needed.
Check out the video below for a futuristic demonstration.
The Autonomous Cabin Concept contains:
Positionable Connected Interactive Tables with each featuring a screen in 4K resolution that can be used as a touch display or a foldable table
Integrated coffee machine and fridge to work with the connected interactive tables
In-car cameras for Face Recognition
Smart Material 'wooden' panel that acts as a display showing information
Augmented Reality Window to display information
Air Purifier
Personal Sound Technology
The world of The Jetsons isn't a million years away.