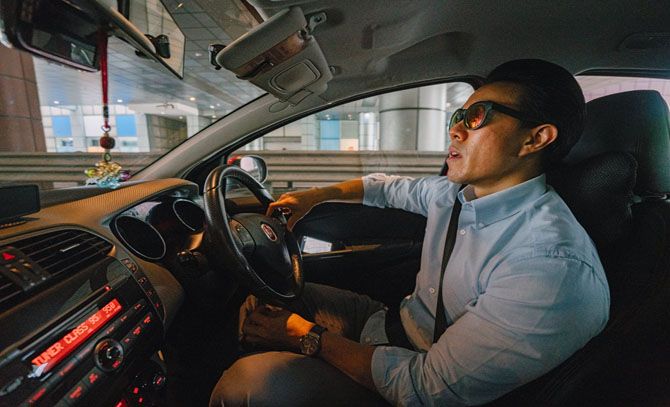 If you're new to car leasing, chances are you'll have some questions about how vehicle finance may affect your credit history. Like any type of credit agreement, such as applying for a credit card or taking out a new phone contract, it's important to fully assess whether vehicle leasing is right for you. This includes understanding how car leasing may affect your credit score.

What is a credit score?

First and foremost, what is a credit score? According to consumer credit reporting agency Equifax, a credit score is "a tool used by lenders to help determine whether you qualify for a particular credit card, loan, mortgage or service."

Most finance providers use a credit reference agency to assess your eligibility for vehicle finance. The agencies use information on your credit report, along with any additional information supplied as part of your application, to calculate a score of between 300 and 850 that represents your credit history. This score helps to inform the lender what kind of borrower you're and how likely it is that you'll manage your repayments.

What credit score do I need in order to be accepted for vehicle finance?

To determine whether you're eligible for vehicle finance, the lenders take into account various factors when making their lending decisions. This can include your demographics such as age, employment history, living situation and income, your status on the electoral roll, your current and previous lending history, your ability to make regular payments on time and any other debts you may have. All of the above factors will be used to form your overall credit score.

In order to be accepted for vehicle finance most finance providers ask for a "good" to "excellent" credit score. Using Experian's scoring system, a credit score of 700 or above is generally considered good, while a score of 800 or above on the same range is considered to be excellent. It's worth noting however that every finance provider uses a different scoring system based on their appetite for risk, therefore your application may be refused by one lender but accepted by another.

I have a poor credit score, what are my options?

If you have a poor credit score, getting approved for vehicle finance may prove difficult. If you've been declined finance in the past, have been declared bankrupt, have entered into an Individual Voluntary Arrangement (IVA) or have a County Court Judgement (CCJ), it's unlikely you'll be accepted for vehicle finance and car leasing may not be the best option for you at this moment in time. You can read more about this in our handy guide.

Sometimes a low credit score doesn't always indicate a bad financial history, sometimes it can be because you have little to no credit history. Many young drivers, for example, have a low credit score because they've never taken out a credit agreement before. This can make it difficult to obtain finance because lenders tend to prefer lending to established borrowers who they can better assess the risk for paying back debt.

If your credit score does turn out to be low, please don't be too discouraged. There are ways to improve your score over time. The Money Advice Service, Experian and Money Saving Expert all offer expert advice on how you can start to build up a positive credit history.

Simple things like ensuring your bills are paid on time, paying off any outstanding debts, keeping balances low on credit cards and disputing any inaccuracies on your credit history can also positively affect your credit score.

Can I check my finance eligibility before applying for a car lease?

If you're unsure if you're eligible for vehicle finance, use our finance eligibility tool to get a clearer idea of whether or not you'll be approved. You can also find out your current credit score for free by visiting Experian's website.

It's worth noting our current panel of finance providers currently don't offer a 'soft search' facility. This is where you can check whether you're likely to be accepted or not without leaving a mark on your credit record. Nationwide Vehicle Contracts will, however, run through an eligibility questionnaire with you over the phone before we propose you for finance to ensure you fit the criteria and aren't assessed unnecessarily.

If I'm refused vehicle finance, will this negatively affect my credit score?

If you apply for vehicle finance and the lender refuses your credit application, this may have a negative impact on your score. This is because when you apply for credit, an inquiry is added to your credit report. An inquiry indicates that you've applied to take on new debt, and that potential new debt represents possible risk, which can have a negative impact on credit scores. Therefore, it's extremely important you ensure car leasing is the right option for you financially before applying for vehicle finance.

How will car leasing affect my credit score if I'm accepted?

If accepted, leasing a car can be a great way to improve your credit score, as long as you pay your monthly rentals on time every month. It will show the finance companies you can manage your money, make payments on time and can be trusted to borrow large amounts of money. This, in turn, can hold you in greater stead for future credit agreements you may require, whether that be mortgages, credit cards, loans or future car financing.

What happens if my circumstances change during the lease contract?

If your financial circumstance change during the term of your lease contract for whatever and you're now struggling to make the payments, it's important that you speak to your finance provider as soon as possible to discuss the options available to you. It may be that Early Termination is the best option for you, or you transfer the contract to another person who can take over the outstanding rentals. Either way, it's important you seek advice as soon as possible to avoid a negative impact on your credit score. This is why we can't stress enough for you to do your research, budget and plan accordingly for all eventualities to ensure car leasing is the right funding option for you.
If you'd like to speak to someone about finance eligibility and whether vehicle leasing is right for you, please contact Nationwide Vehicle Contracts on 0345 811 9595 and our friendly team will be happy to answer any questions you may have.