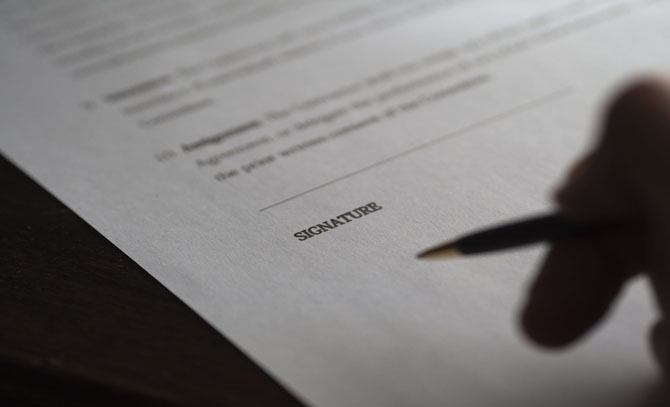 One of the most popular questions we get asked is about lead times and how long the leasing application takes. So, Nationwide Vehicle Contracts has put together this guide to make everything a little clearer for you.

We would like to point out lead times for lease applications vary from vehicle to vehicle. On average, vehicles on Fast Leases can take as little as 7 to 21-days, stock cars are generally 3 to 4-weeks and factory orders are usually take 3 to 6-months to be delivered.

Processing Your Order

Typically, when you submit an enquiry online it takes between 24 to 48 hours for a sales consultant to pick it up and call you back, but during busy times it can take longer. If you enquire about a lease vehicle via email, it can take up to 5-working days for a sales consultant to get in contact, unsurprisingly this leasing application process can take longer. When the sales consultant contacts you, they will discuss your requirements, the stock availability or lead time of the vehicle, review your credit history to ensure you are eligible to lease and send you an email quotation for acceptance. This whole process can be as long, or as short, as you want but can be anything from 1 day to 2-weeks from start to finish, depending on your questions, department busyness and the vehicle availability.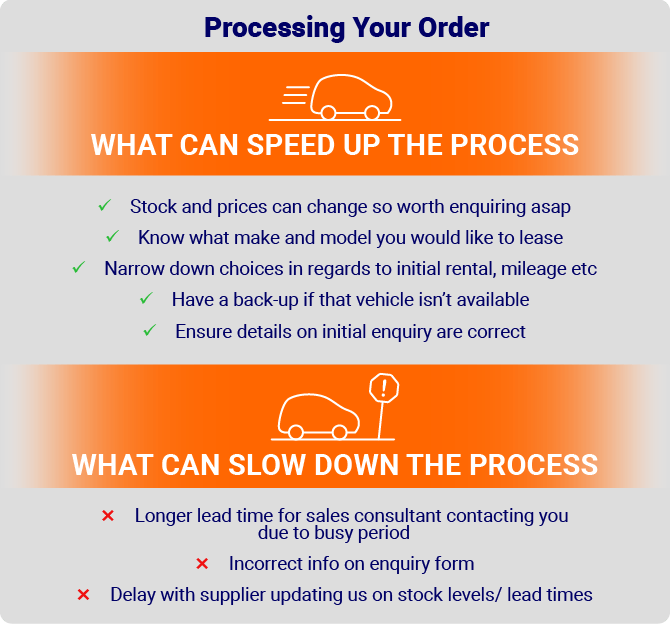 Processing Your Finance Application
Once you are happy to proceed, we will ask you to fill in an online finance proposal. Your sales consultant will then review the information you have provided – clarifying any uncertainties and ensuring there are no mistakes. We will then propose you for finance with the finance provider the response can take between 48-hours and 5-working days during busy periods. Once we know whether or not you have been accepted for finance we will call or email you with the update, we advise you to check your junk and spam inboxes. At this point, if you have been accepted for finance, we will charge you the processing fee which will be deducted from your account in the next 24 hours.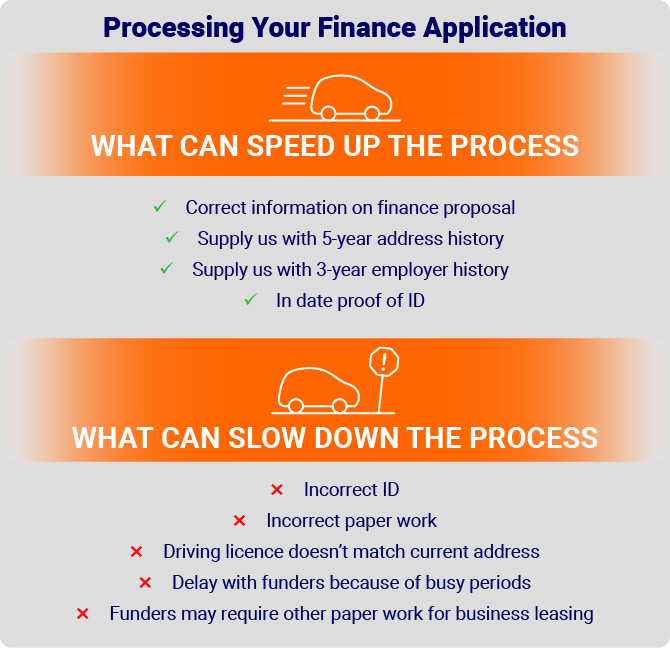 Ordering Your Vehicle with the Supplier
Once the processing fee has been paid, we will order the vehicle with the supplier who will confirm an estimated due date to the dealership (this is NOT your vehicle delivery date), this usually takes 24 hours. An order confirmation email will then be sent to you, confirming your vehicle order and information about the next steps of the process. Please note, delays can occur and due dates can be pushed back.
Processing Your Finance Documentation
This is the most important part of the process and therefore the lengthiest. Once we have a due date from the dealer, we will request the finance documentation from the finance provider and then send the paperwork to you. If there is a longer lead time on the vehicle, we will send the finance documents to you closer to the vehicle due date. You will then need to read the documents – checking you are happy with everything and send them back to us. Some funders do provide e-docs which can be sent and signed on the same day and this does speed up the process, whereas other funders require a signed paper copy. For paper copies the minimum turnaround is 1-working day, assuming you send back the paperwork by special delivery the next day, or longer for first class post. The documents will then be checked by the admin team and if they are all correct, they will be passed onto the deliveries team. Please note, if there are errors on the paperwork this will delay the vehicle delivery date.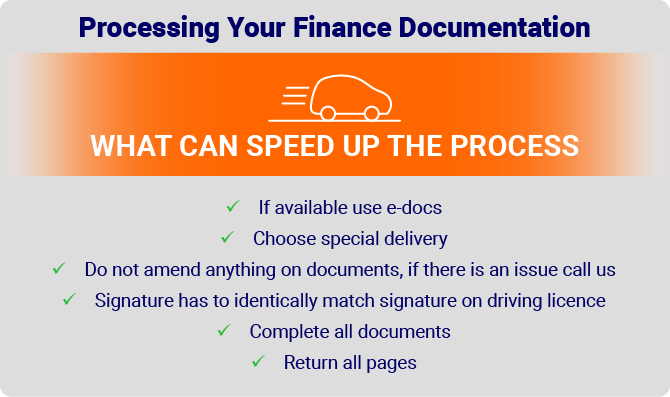 Organising Your Delivery

We are unable to arrange delivery of your vehicle until the cooling-off period has expired, this is usually around 14-days, and the vehicle has arrived at the dealership. Following this, there is usually a 5-day delivery turnaround, this allows a Pre-Delivery Inspection (PDI) to be completed. However, sometimes the turnaround can be longer due to driver availability etc.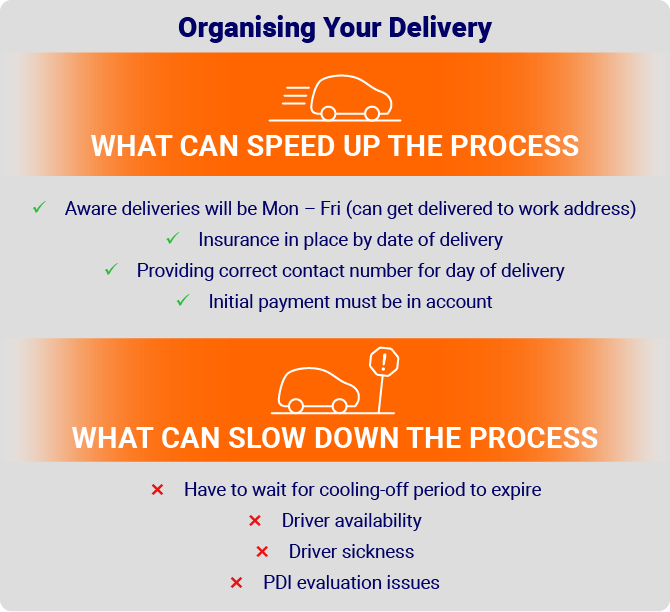 Have another question about your leasing application? Leave a comment below or call Nationwide Vehicle Contracts on 0345 811 9595 to speak to one of our leasing specialists.