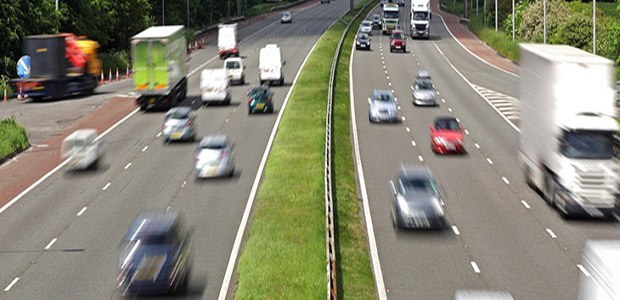 Last Tuesday, Chancellor George Osborne delivered the first Conservative-only Budget for many a year; and since then the newspapers have been full of discussion about how it affects both the richer and (mainly) the poorer elements of our society.
And with the majority of arguments and counter-arguments being about benefits and tax, lost amongst the Budget detail was a pledge from the Chancellor to overhaul the UK's car taxation system, with the added 'bonus' of a 'premium' car tax which will be exacted on pricier vehicles and a look at road funding and MOTs amongst other things.
So let's see how the July Budget 2015 could affect you.
Fuel duty
Following the freeze on fuel duty announced in his March budget, the Chancellor announced that petrol and diesel prices would remain at current levels (depending on oil prices) as the freeze would continue to the end of the year at least.
Road tax
Road Tax (or Vehicle excise duty [VED] to give it its full title) will be looked at in conjunction with the falling CO2 emissions of modern cars.
The current CO2-linked road tax, according to Mr. Osborne is now outdated, as car manufacturers produce cars that emit less and less harmful emissions - leading to the claim from the Chancellor that "over three quarters of new cars would pay no VED at all in their first year if the current system continued by 2017."
To a government that needs money that is no good at all; so the new system devised by Mr. Osborne will change that.
For new vehicles registered after April 2017 the first year's tax will still be directly linked to CO2 emissions, with a level of 13 bands, with cleaner cars paying less than those that produce lots of CO2. These bands range from £10 for cars that emit between 1g/km and 50g/km of CO2, and £2,000 for those that emit more than 255g/km.
But after the first year of a car's life, it all changes with the introduction of three rates only:
A ZERO VED for Zero-emission vehicles. This obviously is aimed at promoting purchase of electric cars with the Government keen on making the UK a leader in the use of EVs. The lack of road tax is seen as giving the electric cars a distinct advantage over both petrol and diesel models.
A Standard flat rate of £140 that will be applicable to around 95% of cars currently on the UK roads
And a Premium rate that attracts a supplement of an additional £310 a year to cars that have a list price of over £40,000 new. This applies for the first five years of a car's life before reverting to £140 from year seven.
These changes will only be applied to new vehicles registered after 2017, with all existing cars on the roads continuing to pay today's rate of around £166 on average.
These changes were criticised by the Society of Motor Manufacturers and Traders (SMMT) for not only unduly punishing buyers of more expensive cars but also for not giving due allowance to drivers of low-emission vehicles as well as buyers of all-electric cars. Mike Hawes, SMMT chief executive, said: "While we are pleased that zero-emission cars will, on the whole, remain exempt from VED, ...new technologies such as plug-in hybrid, the fastest growing ultra low emission vehicle segment, will not benefit from long-term VED incentive, threatening the ability of the UK and the UK automotive sector to meet ever stricter CO2 targets."
Mr Hawes was also critical of the new Premium Vehicle Excise Rate: "The introduction of a surcharge on premium cars also risks undermining growth in UK manufacturing and exports. British-built premium cars are in increasing demand at home and globally, and the industry helps to support almost 800,000 jobs in the UK. Levelling a punitive tax on these vehicles will almost certainly impact domestic demand."
New roads and road repair
Connected to the Road Tax changes is a justification for them in the shape of a ring-fenced budget (financed by VED) to spend on England's roads from 2020-21 on the English Strategic Road Network.
The Chancellor admitted that the road network in England is not good, ranking "... behind Puerto Rico and Namibia in the quality of our network," even though four-fifths of all journeys in the UK are made on roads. He even compared England to France in an unfavourable light by pointing out that France has built more than 2500 miles of new autoroute in the past 25 years while the UK had built just 300.
As George Osborne said: "From the end of this decade, every single penny raised in Vehicle Excise Duty in England will go into that fund to pay for the sustained investment our roads so badly need."
MOT
Depending on the results of an announced consultation, the Chancellor announced that the deadline for the first MOT of new cars and motorcycles would be increased from the current three years to four years - saving UK Motorists an estimated total of £100 million annually.
Company Car Tax
For those companies that supply Company Cars for their employees, those employees will see their Company car tax rates in 2019-20 continue to be based on a percentage of list price, but with a tax increase of 3% for cars emitting more than 75g/km of CO2 from 2019-20 - up to a maximum rate of 37%. The cleanest company cars will have to emit 0-50g/km of CO2, with further bands at 51-75g/km and 76-94g/km.
Insurance Premium Tax
It was announced that the standard rate of Insurance Premium Tax will be increased from 6% to 9.5% in November 2015. Not good news really as this will pretty much lead to an increase in insurance premiums for all drivers.
Commenting on the budget and quoted in Auto Express, Steve Gooding, director of the RAC Foundation, said: "The Chancellor has seen the writing on the wall. His VED income is set to fall sharply as cars get greener and he has acted to avoid that. Costs for many drivers will rise, but two things help offset the financial pain. One is that new car prices have dropped in real terms over many years and the other is that money raised from VED will be ring-fenced for road investment, something not seen since the 1930s."
With full manufacturer's warranty, breakdown recovery and road tax all included when you lease from Nationwide Vehicle Contracts, a lot of the changes that you would encounter in the Summer Budget are dealt with. To see if a Personal Lease or a Business Lease would be best for you or your business, contact us.