We highlight some of the vehicle manufacturers who have gone the extra mile during the global pandemic to help with the fight against Coronavirus
As the UK tackles a global pandemic, manufacturers of the automotive industry have played a key role in the fight against Covid-19. The COVID-19 pandemic has been described by the UK Prime Minister as "the worst public health crisis for a generation", having a huge impact on the British public and economy.
The automotive industry has particularly felt the impact, and according to the European Automobile Manufacturers' Association (ACEA), at least 1,110,107 jobs in the European automotive industry have been affected. However, this did not dis-courage the industry to use their own resources in helping to support the economy and keyworkers during these unprecedented times.
Several vehicle manufacturers have donated essential medical equipment, provided vehicles and logistical support for frontline workers, and make financial donations to hospitals and other authorities during the lockdown.
Here is a list of some of the manufacturers who have gone the extra mile during this global pandemic.
Mercedes F1's respiratory breathing devices
Engineers at Mercedes HPP and at The University College London (UCL) and clinicians at UCL Hospital have developed a breathing aid, the 'Continuous Positive Airway Pressure' (CPAP), to help coronavirus patients with serious lung infections which helps avoid using 'invasive mechanical ventilation' (breathing devices involving tubes through the skin or mouth).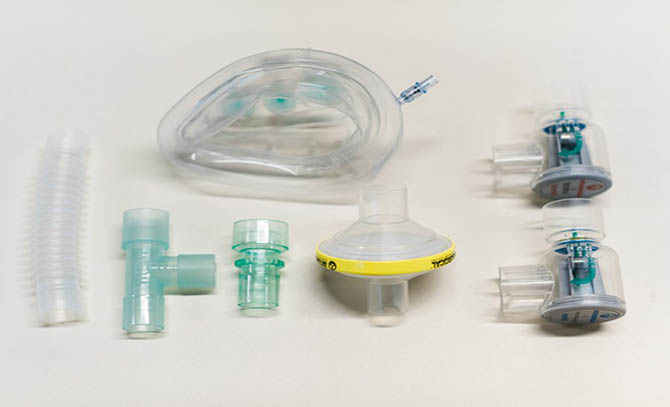 This vital breathing aid has now been approved for use by the UK's National Health Service in the battle against coronavirus.
Currently, there are not enough CPAP devices in UK hospitals to cope with the surge in patients suffering from coronavirus. However, since 18th March engineers, and clinicians at UCL's engineering hub have been working to reverse-engineer an existing CPAP device, to help with mass-production.
Vauxhall support with Ventilators and 3D Printing
At the beginning of the lockdown, Vauxhall stepped up to the plate alongside Jaguar Land Rover and Rolls-Royce to help produce around 20,000 ventilators for coronavirus patients. French manufacturer, Vauxhall, also offered to help with 3D printing where they will work from technical drawings and blueprints provided by the government.
Vauxhalls factory in Elsmere Port is one of several of PSA's European plants that unfortunately closed due to the coronavirus pandemic. However, the closure of this plant freed up capacity to help make ventilators.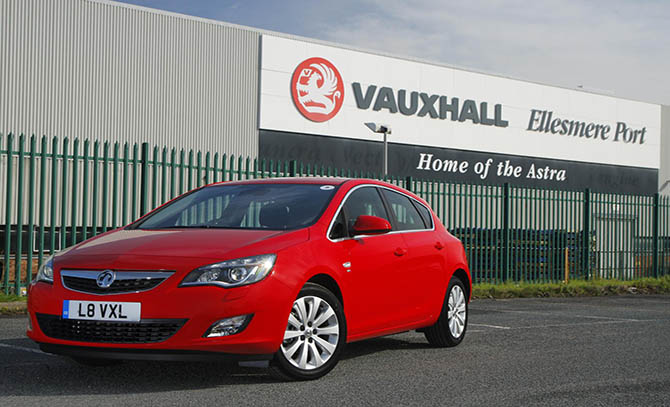 3D Printing Technology significantly supports Coronavirus containment efforts. 3D Printing technology may lend a hand in preventing the spread of the Coronavirus
The technology carries some benefits over traditional manufacturing techniques: Prototyping is quicker, customizing is easier, and machines can be set up almost anywhere, meaning you can produce a lot closer to where the products need to go.
Breas UK, a specialist firm that makes ventilators, said it had raised levels of staffing and was increasing production to a seven-day working week to manage the surge in demand.
Ford donate 200,000 face shields
Ford Motor Co. settled and agreement with the U.S Department of Defense to donate 200,000 face shields to military bases across the U.S and abroad to protect against coronavirus.
More than 1,000 Ford employees signed up to work at four southeast Michigan auto plants that have been converted to make ventilators, masks, respirators, and face shields.
In some cases, automobile workers would have made more money staying home on unemployment, however many volunteered to come back to work instead for the special project during the pandemic.
Manufacturing of the shields began on 23rd March, at the Troy Design and Manufacturing in Plymouth Township.
Donations from The European Automobile Manufacturers' Association (ACEA)

Members of the ACEA have played an active role in the pandemic, as they have been donating medical supplies and other essentials medical professionals at the forefront of the fight.;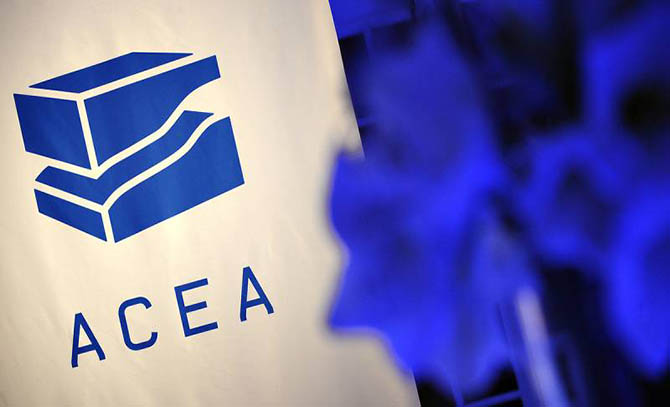 Wiper motors that usually go into trucks are also being donated to universities to develop new types of ventilators. Other supplies include defibrillators, first-aid kits, disinfectant, mobile phones and protective clothing such as gloves, goggles, and high-quality face mask
To ensure the mobility of frontline emergency workers and volunteers, ACEA members have also been kindly donating cars, vans, ambulances and e-scooters to hospitals and the Red Cross. These vehicles are also being donated to pharmacies and grocery stores to ensure that essential medicines and food can be delivered.
Factory premises have also been provided to set up drive-in coronavirus test centre and free road-side assistance is being provided to health and public support staff.
Medically qualified Volkswagen staff receive full pay to volunteer to public health service
Volkswagen AG has released their medically qualified staff for up to 15 working days receiving full pay to volunteer to work for the public health service.
These target groups included medical practitioners and paramedics as well as nursing and surgery personnel working at the German facilities of Volkswagen AG. Employees with the appropriate qualifications working as paramedics on a voluntary basis were also opted for release if needed.
Volkswagen believe employees with medical training could serve in a variety of functions in accident and emergency departments as well as providing support with hotlines or the taking of samples.
Williams Racing's Occupational Health Manager, Su Chantry, returned as a clinical nurse
The occupational health manager of Williams Racing decided she would return to her roots as a clinical nurse for the UK's National Health Service as the global pandemic hit.
As the majority of the Williams Racing team had been put on Furlough, Su Chantry received backing from Deputy Team Principal Claire Williams and the rest of the company to return to the NHS after 15 years neonatal critical care nurse at John Radcliffe Hospital in Oxford.
Swapping her role carrying out statutory health surveillance, a clinical service and developing an in-house model of mental health support for team personnel, she dedicated her time in the depths of the wards looking after seriously ill COVID-19 patients.
She recorded her time working during COVID-19 in her blog: https://suchantry.com/covid-19/
Former McLaren Boss and Pirelli donate millions of meals to NHS workers
Former McLaren Boss, Ron Dennis, and Formula 1 Tyre suppliers Pirelli collaborated to help fight the battle against Coronavirus.
Ron Dennis aimed to donate 1 million meals to British NHS workers whilst the Italian tyre manufacturer helped to collect vital medical and equipment and donated the budget for their famous calendar to the charities helping to fight the virus.
After stepping down as McLaren's Team Principal back in 2009, Mr Dennis launched SalutetheNHS.org with 1 million pounds from his charity 'DreamChasing' to help feed British healthcare workers.
Seven UK-based F1 teams united around 'Project Pitlane' to assist with ventilator production
Along with Dennis' efforts, seven UK-based F1 teams united around 'Project Pitlane' to assist with ventilator production.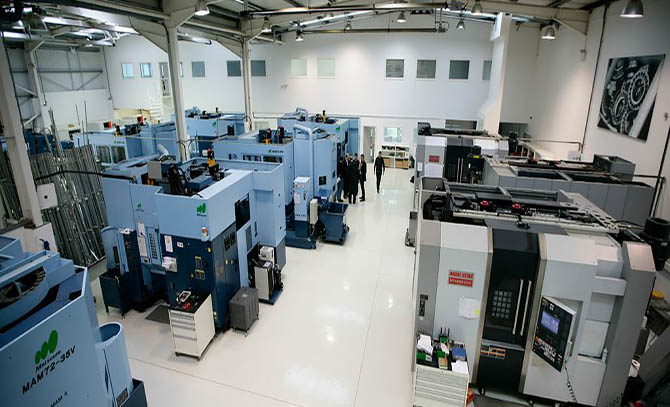 These teams include Aston Martin Red Bull Racing, BWT Racing Point F1 Team, Haas F1 Team, McLaren F1 Team, Mercedes-AMG Petronas F1 Team, Renault DP World F1 Team, ROKiT Williams Racing.
Their respective technology arms made significant progress in defining and coordinating its response to the UK Government's call for assistance with the manufacture of medical devices to help in the treatment of COVID-19 patients.
Project Pitlane will pool the resources and capabilities of its member teams to greatest effect as the F1 industry and its members have the essential skills to effectively help develop these advanced technologies, including rapid design, prototype manufacture, test and skilled assembly.
The team have significantly supported the scaling of the production of existing ventilator designs as part of the VentilatorChallengeUK consortium.
Nationwide Vehicle Contracts want to thank and praise all the hard work and generosity of many of our partnered manufacturers. We believe the automotive industry will continue to contribute their best efforts in helping fight the global pandemic and support our National Health Service.