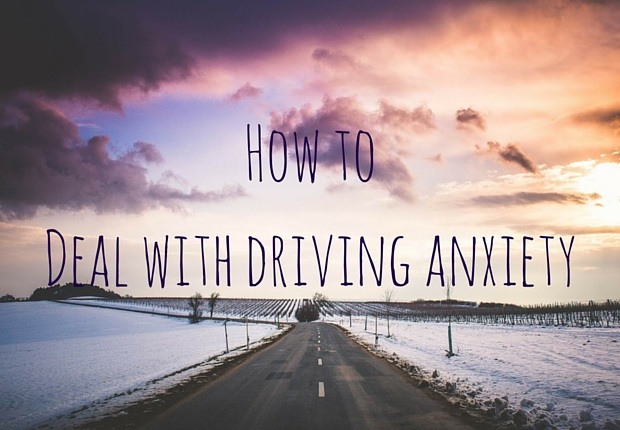 According to research by the mental health charity Mind, 4.7 in 100 people suffer from anxiety in the UK, which can be brought on by many factors including driving.
Driving anxiety can encompass everything from deliberately planning your journey to avoid a certain roundabout, to being unable to open the driver's door. For many drivers, driving anxiety is so bad that they just avoid getting behind the wheel, taking to public transport and/or taxis to get from A to B.
If driving makes you feel anxious, nervous or scared, Nationwide Vehicle Contracts has put together a list of useful tips to help overcome driving anxiety and tackle your fear.
Understand that is okay
As we said before, anxiety is a common problem and is something that almost everyone will need to deal with at some point in their life. Just because you have a phobia does not mean that you are weak or different to everyone else. To start solving the problem, you need first to accept it and understand that it is OK.
Talk to someone
Nobody can deny how therapeutic can be to speak with other people regarding your fears so start by speaking to a friend or a family member. By sharing your experiences and phobias, you will understand that you are not alone and that there are many people with the same thoughts out there. You may even find out your dad who is a great driver now, also had a fear of driving when he first got behind the wheel of his car. If your fear is stopping you from living your day-to-day life, talk to a professional.
Get behind the wheel
As much as you are afraid to drive, try getting behind the wheel to tackle your fear. Start by choosing some quiet areas that you feel comfortable with and have company with you, perhaps a friend or a family member who can calm you down and give you advice when you need it most.


Take a break
If you are driving long distance then make sure you take regular breaks. 20 minutes is enough to relax your body and mind before you get back onto the road again.
Be mindful
Mindfulness is a form of medication that has become really famous in the western world over the last years as a way to fight the anxiety. But how can you practice mindfulness during your driving? It is really simple, just turn off your radio and focus on the world around you. Notice the cars. Notice other drivers. Notice the sky. After five minutes of doing this, you will start to feel more relaxed and conscious of yourself and the road.


Driving anxiety can be a really unpleasant situation, however, it should not stop you from all the amazing things that you can do behind the wheel of your car. Think how many road trips, funny moments and chances to go further you will lose every day if you are afraid to drive? It is a work in progress, but we are sure that you will win this battle.
Have you or your beloved ones ever experience driving anxiety? Then please share with us your experience and tips by leaving a comment below.
NB: The information in this post is not an alternative to medical advice and should not be treated as such. If you have any specific questions regarding anxiety and/or any other mental health issue, you should consult your doctor or other professional healthcare provider.