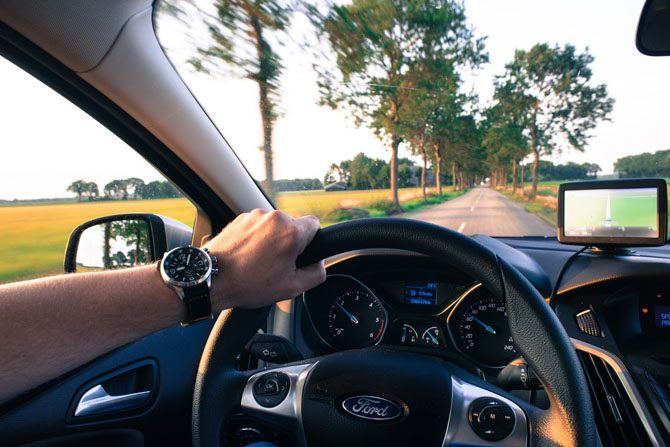 From driven delivery to transported options, Nationwide Vehicle Contracts talk you through the different types of delivery options available to you and the associated costs
If you have ordered your new lease vehicle with Nationwide Vehicle Contracts, you may be wondering how your new car or van will be delivered?
To help you fully understand the delivery process, Nationwide Vehicle Contracts has put together a short guide on the different types of vehicle deliveries available and what to expect on the day.
Driven Delivery
For customers who order their lease vehicle with Nationwide Vehicle Contracts, we will deliver your new vehicle free of charge direct to your doorstep provided your address is situated on the UK mainland. In the majority of cases, vehicles are driven to your chosen handover address. On the day of delivery, the delivery driver will pick up your vehicle from dealership or PDI (pre-delivery inspection) centre and drive it to your home or workplace.
A driven delivery is the preferred delivery method for Nationwide Vehicle Contracts as it not only the most cost effective, helping to keep your lease costs as low as possible, but offers the most flexibility. Much like a dealership handover, on the day of delivery your delivery driver will talk you through the key functions of the vehicle and will answer any questions you may have. For customers based in Northern Ireland, the delivery driver will arrange to meet the customer at Cairnryan port at a specified date/time to take delivery of the vehicle.
Transported Delivery
For customers who would prefer a transported delivery, we can arrange for your vehicle to be delivered on the back of a truck or trailer. A transported delivery is where your vehicle is transported to your chosen delivery address on the back of a car or van transporter. This option tends to be popular with customers who order prestige or high value vehicles and who would like little to no delivery mileage (see below) on their odometer.
Due to the costs involved in arranging a transported delivery, there is an additional charge for this option. Costs vary depending on location and availability but generally range from around £150 to £500. If you are interested in this option, we will be happy to provide you with a formal price and arrange this for you, however it is worth noting that this option may affect the delivery date of your vehicle. We may not be able to offer the same delivery date as a driven delivery due to transporter availability however wherever possible, we will try our best to keep delivery lead times down to a minimum.
Collection at Dealership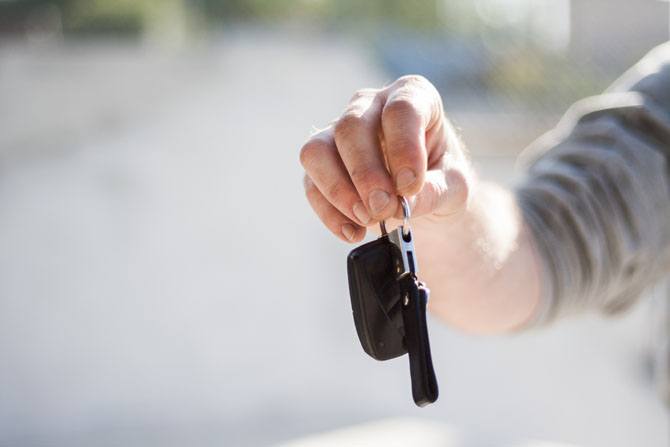 On rare occasions, we may be able to arrange for you to collect your lease vehicle at the supplying dealership. This option is not always available as some vehicles are delivered direct from the PDI centre or holding compound which is not open to the public. It is also worth noting that the supplying dealer is not always the dealership local to the customer and you would be responsible for arranging your own transport to the dealership on the day of collection at your own cost.
If collection is available as an option, our deliveries team will confirm a suitable collection date and time with you, along with the dealership address and the name of the contact who will be able to assist you on the day. Like a driven or transported delivery, the dealer will talk you through the key functions of the vehicle and will answer any questions you may have about the vehicle. You will also need to show some form of photo ID on the day.
Delivery Times
For all delivery options, deliveries typically take place Monday to Friday between the hours of 09:00-17:30. Weekend and bank holiday deliveries are not available. Times are obviously dependent on traffic, location and weather so on the odd occasion delivery may fall outside of this time frame.
To help provide you with an estimated time of arrival, the delivery driver will aim to call you approximately one hour prior to drop-off so please make sure you have access to your phone throughout the day. Please also remember that the person taking delivery of the vehicle must have permissions to accept delivery (some finance providers only allow the contract holder to sign for the vehicle) and have ID available to show to the driver - a photo driving licence or valid passport will suffice.
Delivery Mileage
As all of our vehicles are sourced from the franchised dealer or the manufacturer's holding compound, your vehicle is likely to have some mileage on its odometer depending on where it is transported from. This known as 'delivery mileage'. This delivery mileage will not count towards your pre-agreed contracted mileage provided it does not exceed 100 miles. Your driver will make a note of the delivery mileage on the delivery note but it is worth making a note of this yourself for your records. Please note that any additional delivery mileage above 100 miles may be deducted from your contracted mileage subject to the finance provider.
Delivery Condition
When your vehicle arrives with you on day of delivery, it should be clean both inside and out. Please be aware that for driven deliveries, there may be some road dirt or unavoidable traffic film on the vehicle's exterior body work subject to weather conditions. If this is the case, you may want to consider using a soft cloth to remove any road dirt or water marks from the vehicle without damaging the paintwork.
Nationwide Vehicle Contracts work hard to ensure the delivery of your vehicle goes as smoothly as possible, but on occasion sometimes things go wrong. It is important that you set aside at least 15 to 20 minutes to check the vehicle thoroughly for any damage, chips, scratches, stains or imperfections before signing the delivery note. Check out our handy delivery checklist in our Taking Delivery of your New Lease Car guide or watch our short video below for guidance on how to check your lease vehicle on the day of delivery.
Once you are happy, the delivery driver will ask you a sign the delivery note. This may be a paper delivery note or an electronic delivery note with an e-signature on a tablet or mobile device.
Thinking of leasing a vehicle with Nationwide Vehicle Contracts? Check out our latest hot car leasing deals or call 0345 811 9595 to speak to one of our experienced leasing consultants who can advise you on the best lease vehicle to suit your needs and budget.