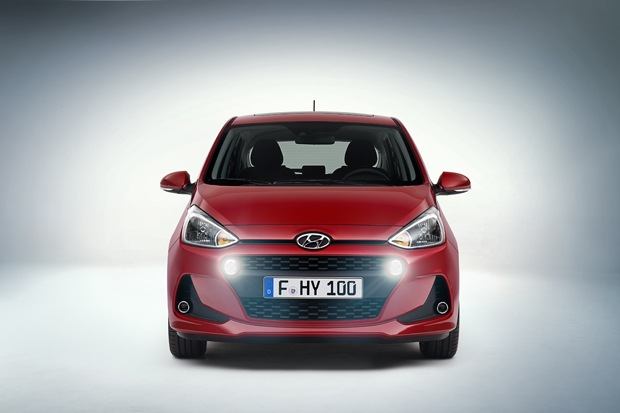 The Paris Motor Show is often used by car manufacturers to announce and show off concept cars and new models, and this year Hyundai has taken the opportunity to reveal their newly-enhanced i10 with new advanced active safety and connectivity features, and refinements i design, including the new signature Cascading front grille.
"The new i10 showcases strong build quality and our passion for detail, while also including many features from the segments above," said Tony Whitehorn, President & CEO Hyundai Motor UK Ltd. "The impressive package has made the i10 one of the best-selling cars in its class and popular with customers across the UK - a success story that the New i10 is set to carry on."
Having initially been introduced to the car world back in 2008, the i10 has been a big success story for Hyundai, with a second-generation model introduced in 2013. It has sold around 670,000 models up to July 2016, with its' young, modern design and dynamic drivability helping to make it one of the best-selling cars in this segment in recent years.
What is new to look at?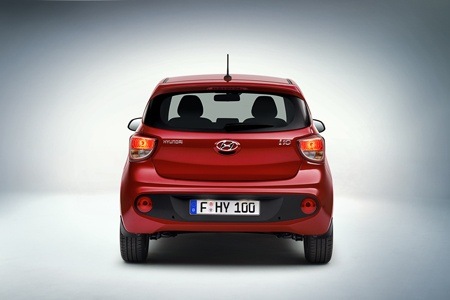 There is a more appealing look to the new Hyundai i10New i10 from the start with many design refinements, including the new Cascading front grille, affecting driving emotions before you've even got into the car. The first Hyundai car to feature this new design characterised by curved natural flowing lines, this will become the new family identity for Hyundai models in the future.
But there is so much more. At the front, the New i10 features a new bumper design and new round LED daytime running lights (set at the edges of the new Cascading grille) while at the back, the bumper design has evolved, along with the addition of refined materials on the rear lights, a new black inlay, and round rear fog lamps that mirror the new design on the front.
And all over the i10 has a new shape and size thanks to redesigned side mouldings.
Topped off by either 14" steel or alloy wheels, and featuring an interior with a new shade of red cloth and blue or black interior colours on all trims, the new i10 is a visual treat for the eyes.
What is new when it comes to driving around?
Ride and handling has been enhanced thanks to a larger front bump stopper and modified steering gear ratio, aiding and abetting the choice of two petrol engines, 1.0-litre and 1.25-litre. These are available as either the standard five-speed manual or with a four-speed automatic gearboxes. There is also a BlueDrive™ model available, based on the 1.0-litre petrol variant, that includes a number of features to reduce fuel consumption.
What about connectivity?
Connectivity is so important now to drivers (and the world in general!), so Hyundai has made sure that the new i10 is able to offer advanced technology available to more people than ever before.
With customer demand dictating that single connectivity features are what is required in a smaller car, the new i10 includes the latest connectivity features, all integrated into the new 7" touch screen navigation system. This includes Apple CarPlay and Android Auto to guarantee seamless integration, safe operation and the ability to do anything you can do on a phone on the touch screen.
And on the higher trim models, the new Hyundai i10 becomes the only car in its class to offer Android Auto, Apple CarPlay and LIVE Services in a single infotainment system, with the LIVE services not only offering real-time traffic conditions, local weather and points of interest as well as the position of speed cameras in countries where this is permitted by law, but also doing this as part of a seven-year subscription absolutely free.
And what else is there?
When it comes to safe driving, the new i10 now comes with two advanced features to actively avoid accidents, both based on the new multi-functional camera.
Firstly there is a Front Collision Warning System (FCWS) that makes use of front camera sensors to audibly warn drivers (as well as visually) if there is a chance of a collision with other vehicles.
And secondly the Lane Departure Warning alerts the driver if it detects any unsafe movements at speeds of over 60 km/h, sounding an alarm initially before moving automatically.
And when it comes to driver and passenger comfort, there's no need to change things with the new model keeping all of its predecessor's tried and tested feature package - automatic air conditioning, heated steering wheel and front seat warmers - with enough room for 5 passengers and a generous boot space of 252 litres.
Take a look at the new Hyundai i10 in the video below, and register your interest with one of Nationwide Vehicle Contract's Customer Service Representatives here.