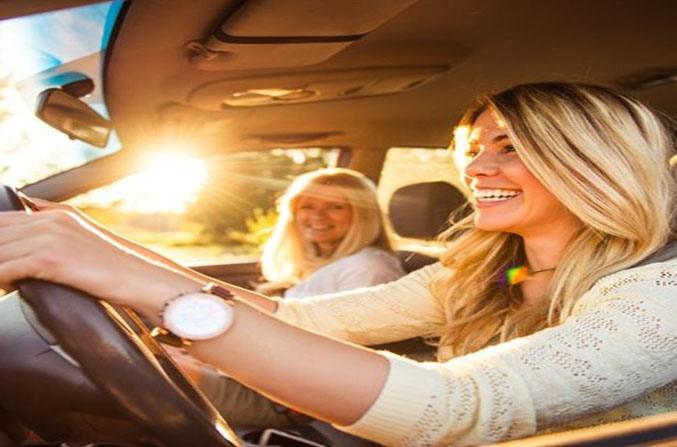 More and more young people are turning to car leasing to get their first car. Yet while the advantages of getting a brand new car are obvious, there are also many hoops for a young driver to jump through before they can get behind the wheel of a lease car.
Many young drivers find it difficult to be accepted for credit as they have little to no credit history and the ability to obtain finance is an essential part of car leasing. So what can young drivers do to help aid their chances of being accepted?
Nationwide Vehicle Contracts has put together a short blog to help explain the requirements you must have to be eligible for vehicle finance and how you can help build up a good credit history if you are a young driver.
What are the requirements to be accepted for vehicle finance?
To get a car leasing contract, you have to be over the age of 18. This is because a lease agreement is considered to be a form of credit, and a person under 18 is considered a young person and therefore cannot usually be legally held to a contract.
However, if you are 18 years of age or older, have a full UK driving licence, are able to afford the monthly rentals (including the initial rental), you can apply for a lease agreement.
Firstly you need to find out if you are eligible for personal finance leasing, and then you can you will be asked to submit a finance application. Most funders ask for a good to excellent credit score in order for the applicant to be accepted for vehicle finance and this is where the problems often arise for young drivers. Many young drivers will often have little to no credit history, and lenders are unsurprisingly not to keen on lending a lot of money to people who aren't already established borrowers because it's a bit of a risk.
Admittedly, no lender uses a credit score alone to approve or decline anyone for finance - although it is a big part of their decision. However, if someone can prove that they have the funds and ability to make regular payments on time, as a first time borrower, they can improve their chances of being accepted for vehicle finance by establishing a positive credit history. You can do this quite simply by:
Setting up, regularly using and managing a UK current account without going into overdrafts and the like - unless authorised.
Setting up regular Direct Debit payments to pay bills such as gas, electricity or phone bills to help demonstrate an ability to make regular payments on time.
Paying ALL bills on time
Avoiding anything like County Court Judgements (CCJs) because this will severely affect the ability to get credit and remains on a credit file for six years.
Registering on the electoral roll because it is important that credit reference agencies have a record of previous addresses as that is continuous proof that helps provide a profile of a financial footprint.
Guarantors
On very rare occasions, finance providers may accept a guarantor and/or a joint finance application but this is dependent on the funder and is dealt with on a case-by-case basis.
A guarantor is someone who has a good credit history and will vouch for the persona asking for finance, enabling them to get it, but then there is the added pressure on them of having to pay any monies due if that person fails to keep up repayments.
Most guarantors have to be homeowners, and can't be financially linked to the borrower - so that rules out any spouses - so this usually means, in the case of young people, a parent. in fact, most guarantors for car finance tend to be parents.
Although loans are often secured on the car, and they are homeowners, the house can't be repossessed if any defaulting takes place but the dreaded credit score would be badly affected on all sides.
Oh, and it is also forbidden for someone to take out a lease agreement on behalf of someone else. Although not illegal, finance companies do not accept this practice, which is actually called accommodation finance.
If you want to find out more about building a good credit history, here are some tips from Money Saving Expert. This handy report from credit score firm Experian to help you understand more about Credit Scores.