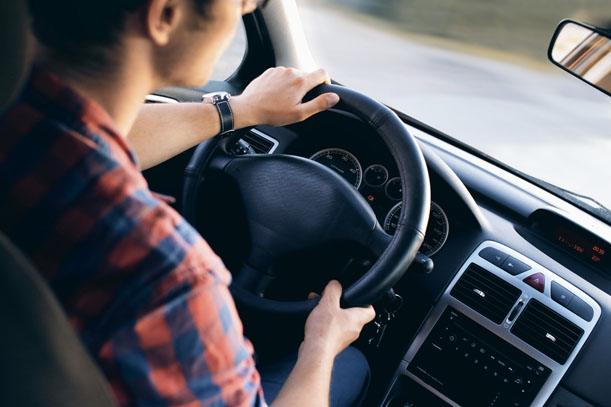 We've put this blog post together to explain the parameters that need to be fulfilled if you are a non-UK resident wanting to lease a vehicle from Nationwide Vehicle Contracts.

These parameters are dependent on whether you hold an international driving licence or an EU licence. But whichever it is, you need to know that in order to take out a lease from Nationwide Vehicle Contracts you will need a UK bank account so the funders can take payment.

International Drivers

You can drive in the UK on an international driving licence for the first 12 months of becoming a UK resident as long as you are driving a small vehicle. You cannot drive heavy vehicles (i.e. lorries and buses) without passing a test in Great Britain, unless you drove that heavy vehicle into Great Britain on a ferry and currently have a heavy vehicle or bus licence.

However, after the first 12 months a UK drivers' licence is required. You can find out more information on the UK Government website here. But in summary, after that initial 12 months you will have to take and pass a UK driving test. If you are required to take a test, before you can apply for a UK provisional license you will need to have been a UK resident for 6 months. You will also need to show that you have immigration permission to be in the UK for at least 6 months when you apply. You should also note, you are legally required to state whether or not you have any criminal convictions - and this includes road traffic offences such as driving disqualifications.
When leasing a car from Nationwide Vehicle Contracts, you will be reminded that your licence will need to be changed, and it is your responsibility to do so because "it is a criminal offence to drive using a licence that is not valid in the UK. In addition, if you do so, your car insurance will be invalidated and you will be committing a further criminal offence of Driving Without Motor Insurance."
EU Drivers

For those drivers who hold an EU licence, while in the UK you are allowed to drive any vehicle that is listed on your licence. If you hold an EU licence, and have become a permanent UK resident, you can exchange your EU licence for a UK one by following the steps on the Government website here. The process is quick and easy, it will cost you £43, and will take around 3-4 weeks.
European Economic Area (EEA) Drivers
If you hold a Europe Economic Area license you can drive in the UK for a period of 12 months, after this you will need to apply for a UK driving licence.

The countries included in the EEA are: Andorra, Australia, Barbados, British Virgin Islands, Canada, Falkland Islands, Faroe Islands, Hong Kong, Japan, Monaco, New Zealand, Republic of Korea, Singapore, South Africa, Switzerland and Zimbabwe.

You can find more information about driving in the UK as a visitor or a resident here or check with Nationwide Vehicle Contractswhen you apply for a lease.