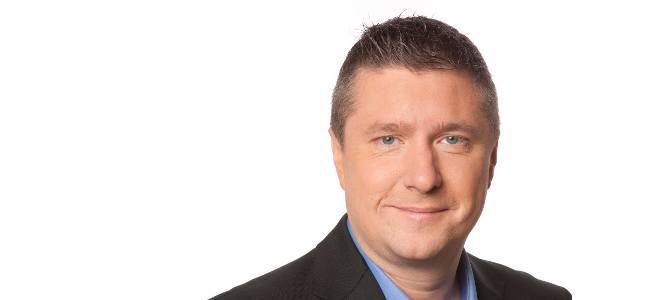 After a day of practice, the sun rises on a beautiful Monte Carlo for a day of qualifying. In today's Track Talk, we continue our conversation with David Croft, Sky Sports F1's multi-talented lead commentator and ask him whether Monaco still remains relevant.
We also ask him if the current broadcast deal is good for British motorsport fans and whether team orders are ruining the sport. We also learn a great deal about shirts and their role in the rivalry between Sky and the BBC.
NVC: Do you think Formula One is becoming more or less accessible to audiences?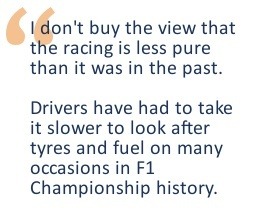 Crofty: For a start I think Formula 1 drivers are more accessible to more fans than they ever have been. It's true that you can't rock up at a Grand Prix and wander down the pit lane at will, but you can follow pretty much every driver and certainly every team through social media, even when they're not at the track. So I think the sport, in that context, is far more accessible to audiences.
But then there's the debate over whether the racing at present is what the fans want to see or not. Just to give you an insight here, after Bahrain I got plenty of tweets, one of which said that it was the best race that viewer had seen in 20 years. Meanwhile another fan said that it was a total turn off and that DRS and degrading tyres were ruining the sport. Now I know you can't keep everybody happy all the time but it amazed me that I got two completely contrasting viewpoints.
I don't buy the view that the racing is less pure than it was in the past. Drivers have had to take it slower to look after tyres and fuel on many occasions in F1 Championship history. I do concede that DRS makes it a little too easy on occasion to pass, but what's the alternative? Leave it to the engineers and dial out overtaking altogether? That's what was happening. I think it was the Valencia race in 2009 that featured only one overtake and that was when Robert Kubica got past Nick Heidfeld, his team mate! DRS is needed but at some circuits we don't need two zones, it's too much. Whether we need it next year with the introduction of the new power-units I'm not so sure either.
But I'm sitting on the fence a bit here so here's my two-penneth. The sport itself, with improved social media and of course a specialist TV channel in the UK, plus a host of top websites and magazines, has never been as accessible. But whilst it searches to make itself more attractive in the form of exciting racing, it does run the risk of losing those who see no need for too much tinkering.
NVC: Team orders – good or bad for the sport?
Crofty: Bad, totally. Find a way to distribute the prize money at the end of the season that doesn't involve constructors championship placings and you do away with the need for team orders. I just don't see why anybody can argue in favour of a team dictating from the pit wall that one of their drivers finishes ahead of the other. There shouldn't have been make a knee jerk reaction to make them legal again just because they were difficult to police.
My message to the teams is simple. Let the drivers race, stop speaking in code, get your head out of your laptops and for heaven sake remember that F1 is a sport. It might be business as well, but its primary function is to provide a sporting spectacle. You don't get that from team orders.
Did we all enjoy the spectacle of two McLaren drivers banging wheels in Bahrain? I know I did, just as I enjoyed it when it was Lewis and Jenson in Turkey in 2010. Jenson might disagree with me here – but at least for quite a few moments I wasn't talking about tyres (which he tried to accuse me of doing a little too much in the Bahrain press conference).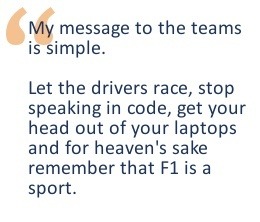 NVC: Did the recent move of F1 coverage in the UK to partial pay television status restrict the potential for new fans to find the sport? Or are there benefits to having F1 covered by both Sky and (more occasionally) by the BBC?
Crofty: I don't see how having a dedicated channel covering Formula 1 can restrict the potential for new fans to find the sport. If people want to watch F1 cars on the track in practice, qualifying or the race, there's only one place they can do that in the UK and that's Sky Sports F1 HD. But if they don't subscribe to the Sky Sports package then they can of course still follow the sport on the BBC, it's not like F1 has totally disappeared from terrestrial TV screens.
So the mechanism is in place for the casual fan to watch a few live races if they want to on either channel. Or for the committed fans there's every single piece of action, along with classic races, the F1 Show, Ted's Notebook, you name it, on Sky Sports F1 HD.
We're on air longer, we've invested in technology like the Sky Pad and the Virtual Car to help unlock some of the mysteries of the sport. We can offer fans new and old that full 360 F1 experience and try our hardest to tell the whole story from front to back of the grid. Hopefully in the long term that will bring many more fans to the sport and delight those who have followed it for years.
NVC: Is there any rivalry between the Sky Sports F1 and BBC commentary teams? Do you have much to do with each other on race weekends?
Crofty: No rivalry at all really. I've known the BBC team for many years now – except Suzie of course as it's her first year in the paddock. We all stayed in the same hotel in China, which is nothing new and often we'll stop and have a chat in the paddock. I could tell you about the member of the BBC team who phoned me up when he got to Bahrain to ask if I could find the shirts he left in his hotel room as he'd had a bit of a memory lapse. But that wouldn't be fair on Ben. He's a top bloke and he looks lovely in those shirts.
And can I place on record my thanks to the BBC team for letting me into their office so I could iron my shirts on the Thursday evening in China? Unlike Lewis when he popped into the McLaren garage, I wasn't asked to leave. So cheers guys, not a crease in sight!
NVC: When you're not jetting around the world to cover F1, what do you drive?
Crofty: I've got a Mazda 6 Sport that I've had for just over 3 years now but I've also decided to treat myself and have just bought a Mercedes C 250 CDI Estate. All very practical I know but they're great family cars and they're not exactly sluggish. Plus, it's the first time I've been able to buy a new Merc so I'm very excited and loving driving it.
I took Mrs Croft to Reims at the end of last season for a weekend away and was lucky enough to get a loan of a CLS 63 AMG. Now that I could drive again and again and again. I took it down to the old racetrack there, somehow I felt it would appreciate the effort. Sadly it was a bit icy so I couldn't put my foot down on the straight, but what a joy that drive was. An amazing machine.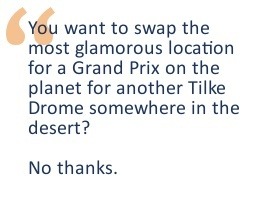 NVC: The Monaco Grand Prix remains one of the most prestigious races in the F1 calendar. However, races there tend to be processional and last year's race was the recipient of low ratings. Should we still be visiting Monte Carlo year after year?
Crofty: Of course we should. Formula 1 without Monte Carlo is like Fred without Ginger, Morecambe without Wise, Fish Fingers without Melted Cheese (you've got to a try it, a taste sensation). Of course the races can be a bit of a procession but this is the one the drivers all want to win and how can this Grand Prix ever be dull? Cars at 180 mph inches from the steel barriers, metres from mega yachts. You want to swap the most glamorous location for a Grand Prix on the planet for another Tilke Drome somewhere in the desert? No thanks, I'll take my slice of history and a canape or two to go with it.
Nationwide Vehicle Contracts would like to thank David Croft for taking time out to answer our questions. Be sure to follow David on Twitter while preparing yourself for this week's race. There's also our interview archive to look through – with opinions from rival BBC commentators, as well as GP3 Team Owner Mark Gallagher and BTCC racer Robb Holland. We've got even more exciting interviews lined up for our Track Talk series, so stay tuned!