According to sites such as confused.com, fitting a small black box into your car so that your insurer can see how, where and when you drive could save you money. But just how does Telematics Insurance (aka Black Box Insurance) actually work? We take a look...

Who is Black Box Insurance best for?
Insurers have different categories that they put customers (and prospective customers) into - and one of those is 'high risk'; customers deemed to be likely to be involved in a claim such as young drivers, inexperienced drivers such as those who have very recently passed their test, and drivers with a low annual mileage who drive very infrequently. These customers face high premiums to get their vehicles insured, so proving to the insurance company that their driving is safe is a way to get those costs down - and allowing them to track such driving behaviour as braking, cornering, and speed via GPS to see how well the car is being driven is one way.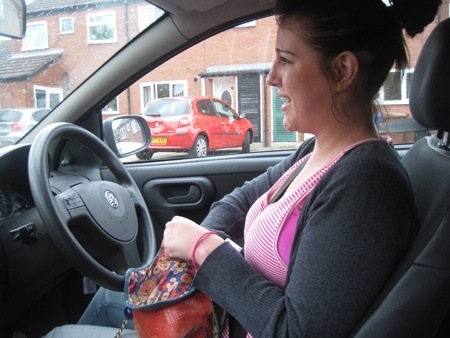 Because Black Box Insurance premiums are based on how and when that particular car is being driven rather than being estimated based on the national average drive; and that is a pretty fair way to do it!
According to the website Moneysupermarket.com, "Driver IQ, a site which offers a platform of online tools designed to help young drivers, expects that one in four car insurance policies will be telematics based by 2020, while the British Insurance Brokers' Association (Biba) suggests that sales of black box insurance policies have increased five-fold in the past two years and are expected to reach 500,000 in the next two years." So if you do decide to go the Black Box route, you won't be alone.
What sort of things does it take into consideration?
The majority of serious and fatal vehicle accidents take place late and night or early in the morning, so if a driver agrees to not drive the vehicle within a certain time period, insurers may consider lowering the premiums. As the Telematics box records when the vehicle is being used, the insurers will also know. This is not to say that the vehicle CAN'T be used at this time. It is still insured, but a penalty may be incurred if it is.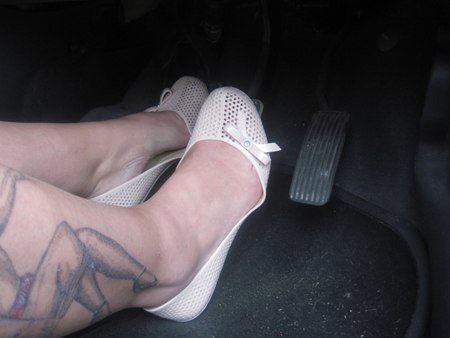 Black box insurance technology measures everything that is done in the vehicle; from how often the brakes are used and how cornering is performed, to how much acceleration is used to the speed that it travels at. All information is transmitted back to the insurer via the Black Box to allow them to get a full and comprehensive idea of your driving habits and charge you accordingly.
It may all seem a bit like Winston Smith in '1984' - or for the younger readers 'a bit Big Brother' - but it is no different to driving with a driving instructor or a parent in the seat next to you. And although they might seem a bit 'restrictive', if it makes someone driver better and safer, surely that's a good thing. And if it saves money and actually gets you out onto the road, it's worth putting up with.
What are the advantages?
One obvious advantage is the fact that a driver who falls into the high-risk category can actually get insurance that they can actually afford - and when it comes to some drivers, get it at all. Insurers calculate policy costs according to statistical risk, and with figures from the Association of British Insurers (ABI) showing that drivers between 17 and 24 are three times more likely than other road users to be responsible for "catastrophic claims", it is no wonder that younger drivers fall into that risk group. But it also works for the other drivers in that group, as premiums can be allocated accurately via the Black Box technology - so the better you drive, the lower the premiums.
As the technology works by recording driver behaviour, premiums can be accurately applied to a motorist's exact profile. And usually a 'Telematics' driver avoids the high initial one-off fee that you would pay for standard cover, although you do have to pay towards the cost of the black box and its fitting.
The other particularly obvious advantage is that driving should be made safer with a Black Box installed, as drivers are aware that every move is being monitored, especially speed, so driving behaviour has to be adapted for the better.
By limiting mileage, and often when the vehicle is driven, maintenance costs are kept down as wear and tear will be less - and fuel costs will be lower too as it won't be used as much.
It is still possible to accumulate a one-year no-claims discount with Black Box Insurance, helping a driver get lower insurance if they switch to a more conventional car insurance policy in the future.
If an accident does take place, information on the box can help to ascertain blame, stop fraudulent claims, or at least provide information with regards to speed and how the car was being driven.
If the vehicle is stolen, police can use the Black Box to track where it is, and recover it.
Some telematics devices can send an accident alert to your insurer if a sudden stop or impact is detected. If this is detected, the insurer calls the driver to check that all is well, even getting in touch with the emergency services if they can't get in touch after a certain time, telling them the location of the vehicle too!
What are the disadvantages?
While the fact that use of a Black Box helps drivers towards cheaper car insurance, you may often have to wait for a year to benefit from that cost saving as you have to prove yourself first.
Some Telematics Insurance policies can be more expensive than the more traditional car insurances, so it is important to shop around and not assume. The Telematics system is growing in popularity, and it may well turn into the future of motoring as there is no doubt that it is a safe and viable option, so with costs coming down with more and more usage, there is likely to be an attraction to more and more drivers.
Drivers who have a higher annual mileage could end up paying more than they would for an ordinary policy, and drivers currently paying the cheapest premiums, such as middle-aged motorists with good driving records and full no-claims bonuses, are unlikely to find a telematics policy cheaper than their conventional cover.
If the car is driven by somebody other than the policy holder, the Black Box has no way of knowing who is driving the car. If they drive badly, at a time when it is agreed the car should not be used, or exceed the mileage limit, it is the policy holder who get penalised.
Where does the Black Box go in the vehicle?
There actually are a couple of different ways to make use of the technology of a Black Box policy.
Most policies use a small device that is the size of a deck of cards that is fitted onto or near the dashboard to transmit information to the insurer (often not in real-time but as near as possible), and is quite discreet. This is fitted professionally at a safe location in less than an hour, with the cost of the box and installation included in the price of the premium.
Other types of telematics policies use an app on a smartphone or a device that plugs into a car's charger port or cigarette lighter.
As stated, Telematics technology isn't for everyone, with the majority of policies aimed at and taken up by younger drivers, but with technology improving all the time, Black Box technology could actually find itself as the future of driving.