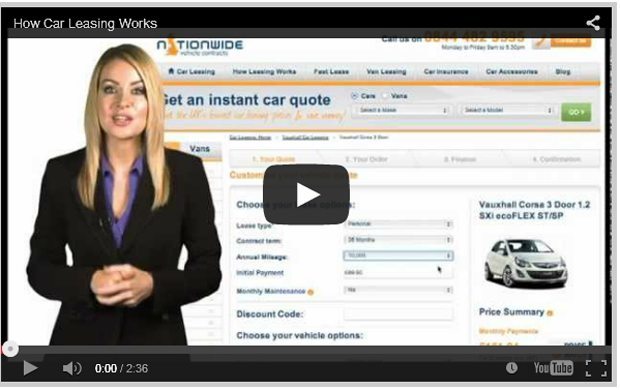 Glass's, the largest vehicle data provider in Europe and publisher of the industry-standard Glass's Guide to Car Values, have decided that the future of car buying is very limited. And that the future of car ownership lies in leasing – obviously something that we are very happy to support.

Basing their opinion on the fact that much of what we come into contact with and use on a daily basis (mobile phones, gym membership, TV, insurance and the like) are received thanks to monthly subscriptions, they ask the question whether or not car leasing will become more prevalent as more and more people choose the option.

Obviously car leasing is very popular amongst business drivers, but with leasing deals becoming more and more attractive by the day, Rupert Pontin, Glass's Head of Valuations, explains that the whole idea of 'getting' a new car has changed with more drivers opting for pay monthly deals.

"Consumers, especially what you might call the younger, 'direct debit generation' has become accustomed to buying a large range of often high-priced products and services on a pay monthly basis. Phones are the obvious example but there are many other sectors where this is now prevalent - from software to medical insurance and entertainment. Why not cars?

"As well as consumer buying habits, leasing is growing because car makers across Europe are extremely keen to keep their factories operating at somewhere near capacity. To achieve this, they have been offering extremely attractive lease deals to new car buyers since around the time of the credit crunch.

"Since 2012, the number of buyers opting to lease their car has risen significantly. Once buyers start leasing, they tend to switch permanently. The chances of them opting to buy their next car, either outright or with a loan, is low.

"Against this backdrop, a low-cost monthly lease payment for your vehicle makes a lot of sense to more and more people. It is a trend that we can see no reason will lose momentum or reverse. Owning a car will very likely become a thing of the past for most."

However, Rupert isn't saying that the act of buying a car will become obsolete, especially as there are always those people out there with the ability to provide cash-in-hand for a new car, but as he says:"... with even a fairly run-of-the-mill family hatch easily costing £15-£20,000, there will be not too many of these."

There will also be those people who are reluctant to 'get themselves into debt' with a pay monthly option – especially the older customer – and those who want to keep a car longer than the usual three or four year life cycle offered by many leasing companies.

It is very much a 'horses for courses' decision, and certainly only in the new car arena; but if you have any questions about leasing, click here and you'll be able to also see a video all about it by clicking here.

At Nationwide Vehicle Contracts, we can help make sure that the Glass's people have got it just right.