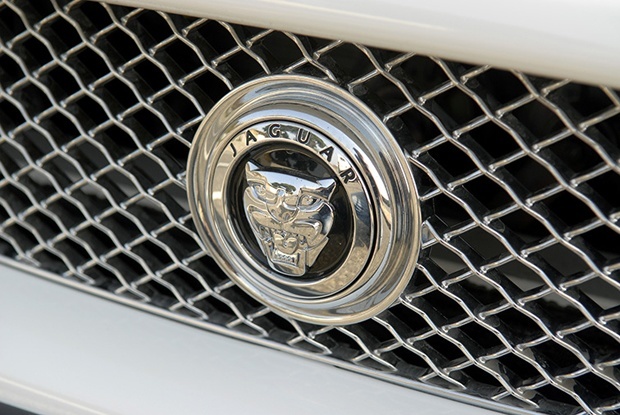 Earlier this month, The Department of Transport (DoT) published a paper called 'Public Attitudes Towards Electric Vehicles' which looked at what the general car-driving public back in February 2014 thought of the whole idea of electric cars and whether or not they would drive one – and the results don't bode well for an electric future.

To quote part of the report précis: "Only 5% of respondents said that they were thinking about buying an electric car or van, 56% said that they had not thought about buying one with an additional 14% saying that they had thought about buying one and decided not to."

Not good reading if you are a car manufacturer that makes an electric vehicle.


BUT
According to WeLoveAnyCar.com, the UK's biggest car review site, this doesn't apply if you currently drive a Jaguar. Because according to the site, many Jaguar drivers would consider buying an electric Jaguar if they actually made one.
WeLoveAnyCar.com surveyed 3,896 known Jaguar owners (about a lot of things; but electric vehicles was one of them) and found that 12% of them would buy an all-electric Jaguar and 26% said they would seriously consider buying one.
A spokesman for WeLoveAnyCar.com said:
"The car market has many different niches and this can't be reflected in a survey of 962 car drivers surveyed by the DoT. We asked Jaguar owners specifically because they now have a choice to buy the US-made Tesla, an all-electric luxury car with a range of about 300 miles."
Now that bit in there is interesting when it comes to the number of people surveyed by the DoT (less than 700 people) because that isn't really gauging the feelings of a car driving and owning public that is much much more than that – and there are other factors in the WeLoveAnyCar.com survey that go against the DoT one. For example; the DoT survey said that older men aged above 65 are more likely to be against the idea of an electric vehicle when 60% of the WeLoveAnyCar.com Jaguar survey respondents were in or around that age bracket – and obviously are receptive to the idea.
So what do these surveys teach us – apart from the fact that you need to ask more people to get a better idea of the real world?
There is obviously a real need for more education when it comes to the whole concept of electric vehicles not only from the government but by the car industry. In both surveys, respondents stated that the main concerns they had with electric vehicles were the time it takes to charge them and, mainly, the maximum range figures prior to re-charging – both of which are pretty understandable taking into consideration the time it takes to put in conventional fuel and how far you can go on a thankful (or less.) But technology changes month by month, even day by day, when it comes to battery technology, charging methods, hybrid combinations and even the use of compressed air in cars, and it is up to the car manufacturers and the government, if they are that serious about the electric future, to educate a public so ingrained in conventional fuels.
The WeLoveAnyCar.com spokesman said:
"Above all, our car review site highlights the fact that different motorists choose different cars to meet their needs which will always include consideration of cost, reliability and economy. The DoT asked a general question of a very small cross section of motorists, but the real progress in electric vehicles will come from car makers who target specific motoring niches with solutions which make sense to them, their lifestyle and the size of their wallet."