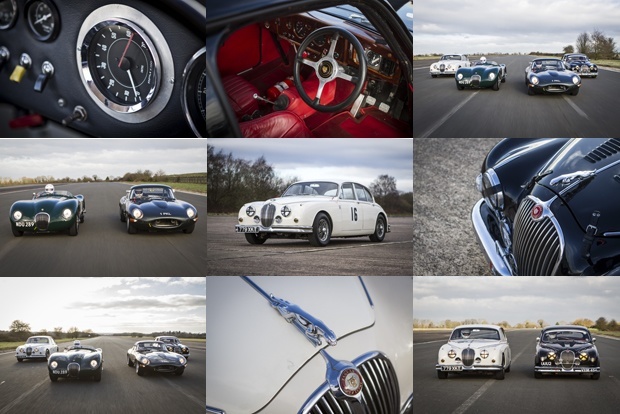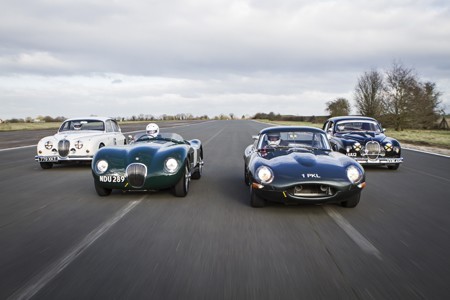 The Jaguar Heritage Series is a set of 5 races weekends organised by Jaguar and the Historic Sports Car Club (HSCC) and not only features a chance to watch some world-class racing but also the opportunity to take a look at some of the finest early Jaguar models no longer on the market - unless you include the auction market, and you need a lot of money to even glance into that arena!
Full details are available on a new web page dedicated to the series for further information at http://www.hscc.org.uk/jaguar-heritage-challenge where drivers can find details such as the dates of the Jaguar Heritage Challenge race series, the classes that are available to enter (and watch) and the cars that are eligible. You can even apply to enter via this portal.
But for those of you not wishing to travel through cyberspace to the site, here are some of the more pertinent details.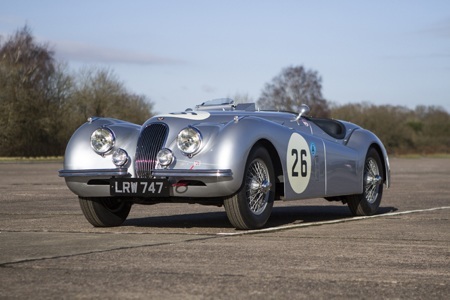 The Jaguar Heritage Challenge race series is an exciting new racing championship that is open to pre-'66 Jaguar models and throughout will be split in to five classes: Jaguar XK-series cars; pre-'66 saloon models, C-type, D-type and XKSS, as well as two separate E-type classes. And, just in case you are wondering, this is the first time that such a diverse group of historic competition Jaguars will be assembled as part of a race series. As Derek Weale, Jaguar Land Rover Heritage Business Director, says: "We are delighted that our new Heritage Race series will take place at some of the best drivers' circuits in Europe and at world-famous historic race meetings. The spectacle of seeing a race dedicated to these classic Jaguars, on these circuits and at these events is going to be a sight to savour and behold."
Those drivers' circuits are indeed some of the best drivers' circuits in Europe taking place at blue riband historic racing meetings, and the whole Series takes place across five race weekends, beginning on the 2nd May and ending on the 31st August.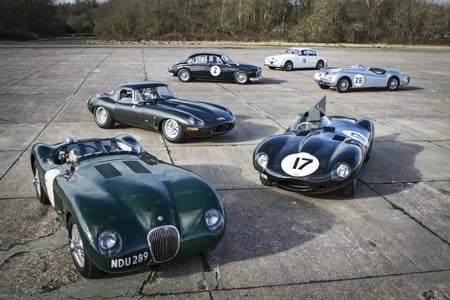 It starts at the Donington Historic Festival between 2nd and 4th May, before moving on to the Silverstone International (GP Circuit) between 16th and 17th May. The Brands Hatch Super Prix (GP Circuit) follows between 11th and 12th July, followed the next month (7th – 9th August) at the Nürburgring Oldtimer Grand Prix, before finishing over the Summer Bank Holiday weekend 29th – 31st August at the Oulton Park Gold Cup.
Graham White, CEO of the HSCC, said: "A single-marque racing series like the Jaguar Heritage Challenge is a great addition to our racing calendar and I can't wait to see some of the finest racing Jaguars of the past lining up on the grid at Donington in May."
Building on the success of the E-type Challenge that ran for a number of seasons, the Heritage Challenge Series comes at a time when Jaguar Heritage is busier than ever, with the launch of the recreation Lightweight E-type, the Heritage Driving Experience and the growing Heritage parts and restoration business, so let's all take advantage of this growth and enjoy some serious time and racing with some serious Jaguar heritage.