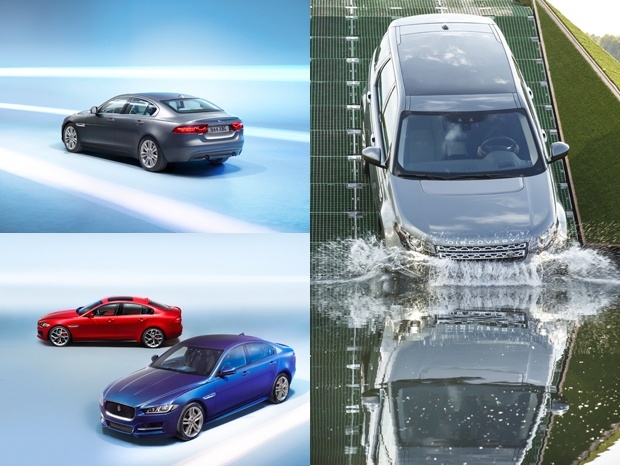 It was at this year's Paris Motor Show that Jaguar Land Rover were able to show off their Land Rover Discovery Sport and Jaguar XE models as they reinforced their commitment to product development and global expansion.

As Dr Ralf Speth, Chief Executive Officer, said: "The Jaguar XE and the Land Rover Discovery Sport are at the very heart of the UK's manufacturing renaissance. Jaguar Land Rover is delivering solid financial results and has good sales momentum globally. Our manufacturing plans around the world and product launch programmes are on track, as we deliver vehicles appealing to more customers than ever before."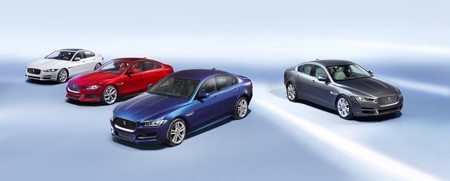 The all-new Jaguar XE, already the talk of the city thanks to it impressive pre-Motor Show launch is considered to be an integral part of Jaguar Land Rover's growth phase and is the first of the Jaguars to use the high-tech Ingenium engine – a family of ultra-low-emission, four-cylinder petrol and diesel engines fresh from the production line at the new Engine Manufacturing Centre, in the West Midlands. Thanks to this new engine being developed and chosen to feature under the bonnet of the Jaguar XE, and to some other future Jaguar and Land Rover products, the Engine Manufacturing Centre has benefitted from a £0.5 billion investment, as has the local job market with the creation of 1,400 jobs as engine production returned to its manufacturing heartland.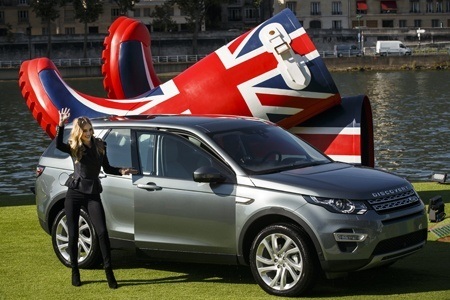 The introduction of the Land Rover Discovery Sport is the arrival of the very first member of a future Land Rover Discovery family, and also a first step for Jaguar Land Rover's strategy to introduce 50 new products or updates in the next five years.

The new Discovery Sport is being built at the award-winning Halewood plant, Merseyside, following a multi-million pound investment specifically to develop the new Discovery family, and also part of a £3.5-£3.7 billion investment that Jaguar Land Rover are putting in this year to on-going global capital projects and product creation.

At the Paris Motor Show, it was Land Rover's latest premium compact SUV dressed in its all-new and striking metallic Phoenix Orange body colour that attracted a lot of attention as it was showcased on Land Rover's unique off-road simulator and impressive natural falling water feature that was used as a rain curtain.

Phil Popham, Group Marketing Director, said: "Both the Discovery Sport and XE are exciting developments for Jaguar Land Rover that demonstrate our commitment to continued investment in new models and innovation. Both new models are breakthrough vehicles for Jaguar Land Rover and explore new segments of the market as well as representing a step change in the customer base for both brands."

It wasn't just these two models on the Jaguar stand that attracted attention because, as well as the new models, both Jaguar and Land Rover were showing off their brand luxury goods collections: on the Land Rover side we saw Barbour for Land Rover launching their first clothing collaboration in readiness for this year's Autumn/Winter 2014 season; and on the Jaguar side we saw the Jaguar Heritage '57 Collection, inspired by Jaguar's 60th anniversary of the D-Type, that featured a range of branded goods linked to the winning No.3 vehicle driven by Ron Flockhart and Ivor Beub for the Ecurie Ecosse team. Born and bred in the UK, and crafted in soft, supple Pittards leather, items such as the Jaguar Heritage leather jacket and leather race holdall were being oohed and aahed over with increasing regularity.

It's a smart time to be a Jaguar Land Rover affectionado.