NEW XK SIGNATURE AND DYNAMIC R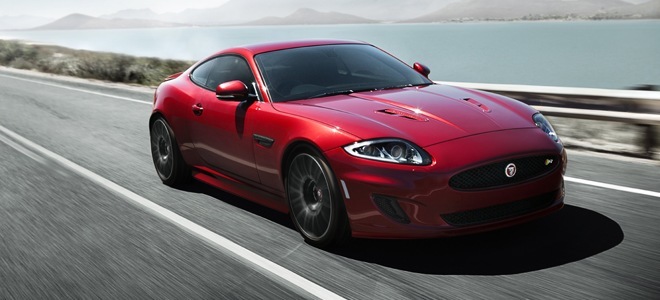 To many people, the arrival on the car scene of a new Jaguar model is like Christmas come early – so they must be in complete rapture now with Jaguar's announcement of the arrival of two special edition Jaguar XK models in the shape of the Signature and Dynamic R specifications, both to be available in Coupé and Convertible form from March 2014.
The XK is the first Jaguar car to be created under the leadership of Design Director Ian Callum, and looks to be a powerful statement of intent from him with its 385PS 5.0-litre V8 engine, standard 20" Kalimnos wheels and Reverse Park Camera.
And you don't have to look too far for more statements (or back-up if you prefer) with the performance focused 510PS 5.0-litre supercharged XK Dynamic R offering the Black Dynamic Pack made up of XKR-S suspension and dynamics, a 10mm reduction in ride height, a Speed Pack (which equips the car with an Aerodynamic Pack) and an increased top speed of 174mph – amongst other highlights.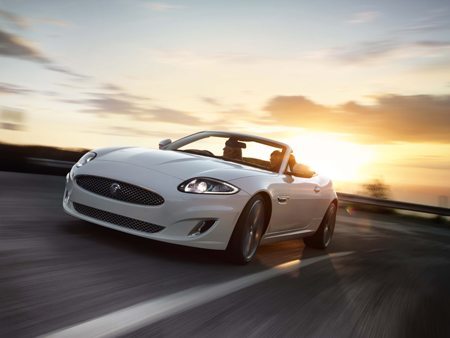 Why are people so enraptured of Jaguar sports cars?
Probably their reputation for blending athletic high-performance with effortless cruising comfort, and probably the supercharged 5.0-litre V8 engine that is fitted to both XK special edition cars.
This aluminium- built engine is currently in its third generation and is not only powerful but also offers great efficiency thanks to some of the very latest technology like spray-guided direct injection (SGDI) and dual independent variable cam timing (DIVCT). This all means that the XK Signature can reach do 0-60mph in 5.2 seconds in Coupé guise, and 5.3 seconds in Convertible, both producing 515Nm of torque. Top speed for both the Coupé and Convertible is 155mph (electronically limited) and to 155mph and CO2 emissions a reasonable (for what it is) 264 g/km.
If we move on to the XK Dynamic R's 5.0-litre supercharged V8 engine we find that it offers power and torque figures of 510PS and 625Nm respectively, has a 0-60mph of just 4.6 seconds and a limited top speed of 174mph emitting 292g/km of CO2.
Both cars have a six-speed ZF automatic gearbox with steering wheel-mounted paddles for greater control of the Jaguar Sequential Shift function, with the supercharged XK Dynamic R edition also benefiting from Jaguar's Active Differential Control technology that uses a multiplate clutch to vector torque to the driven wheel with the most grip and a mechanical differential, which delivers outstanding levels of grip and stability under power.
When driving, the Jaguar owner will discover the Dynamic Stability Control system that is available in both cars in four modes - Normal, Winter, TracDSC and DSC Off – so that the driver can choose for the most appropriate conditions.
INTERIOR AND EXTERIOR DETAILS
You expect quality on Jaguar cars, and it's no different here with luxury seats on the XK Signature available in Ivory or Charcoal soft grain leather with Canvas Suedecloth interior and Bright Metal sport pedals.
The XK Dynamic R sees Jaguar pushing the boat out with their new diamond sewn Performance seat in either Ivory/Charcoal soft grain leather with Ivory contrast stitch or Charcoal/Red soft grain leather with Red contrast stitch leather, integrated head restraints and a 16-way adjustment of squab, cushion, lumbar and bolster elements with memory and heating functions.
There is a central seven-inch touch-screen that is used as a control and interface for the plethora of technology that the special edition Jaguar XK will be faced with to control, view and listen to; including iPod and USB connectivity, satellite navigation with DVD mapping and the new Reverse Park Camera images.
Both the XK Signature and Dynamic R editions are available with a choice of exterior body colours – Polaris White, Ultimate Black, Stratus Grey, Italian Racing Red, Dark Sapphire and British Racing Green.