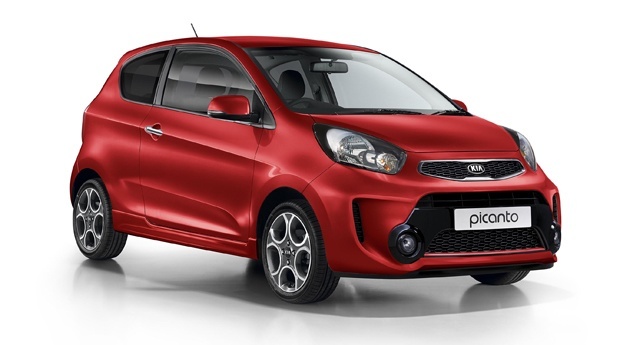 The Kia Picanto is one of the most popular Kia cars available to lease from Nationwide Vehicle Contracts, and with the addition of 2 sporty Chilli models with EU6-compliant engines, the heat has certainly been turned up on their rivals.
The new Kia Chilli models are part of the Picanto Originals series which was set up as a "rolling programme of high-specification, value-priced models changed at frequent intervals" with the overall intention of offering drivers a little something out of the ordinary.
Kia Chilli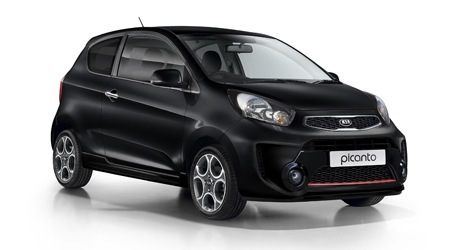 As with the Kia Picanto, both of the new Chilli models are aimed at the city driver with a bit of style and a sense of fun. With three doors and a 1.2-litre four-cylinder petrol engine that develops 84bhp and 120Nm (89lb ft) of torque (with an option of a five-speed manual gearbox or a four-speed automatic) the new models will sit just above the Kia Picanto S7 in the Kia Picanto order of things, making the Kia Chilli particularly attractive to those who do most of their driving in congested towns and cities.
Sporty
As you would expect from a car called a Chilli, the whole concept behind its personality is spicy, sporty and a little tasty with a bit of a bite and this is demonstrated not only in the nippy yet economical engine but also in appearance.
The three-door Picanto has always been a bit of a sharp cookie when it comes to looks, and the Kia Chilli adds on stylish new front and rear bumpers, a twin exhaust tailpipe and side sill mouldings painted to match the body colour to the look - just to give it its own personality.
Available in vibrant and standout red, black or white paintwork, the whole sporty look is finished off with some sporty-looking five-barrel 15" alloy wheels shod with 175/50 tyres.
The sporty look and feel is continued inside with black faux leather seats softened with striking red and grey cloth cushions and backrests that match the door inserts. Foot pedals are aluminium pedals with non-slip rubber pads, while the centre fascia, steering wheel bezel and gearshifter top are finished in classy Gloss Black.
When it comes to technology, Kia haven't been miserly, giving the Kia Chilli models satellite navigation including European mapping as standard - the first Picanto to feature what is already available in the Kia Rio and Venga ranges. The satellite navigation system is linked to a 7" touchscreen which also is used when reversing using the reversing camera that also comes as standard along with a 6-speaker audio system.
Responsive
Many models in the Kia Picanto range - the Kia Chilli, Picanto 1 and Picanto SR7 - have powertrains that are EU6-compliant, with the remainder due to be converted a little later in 2015.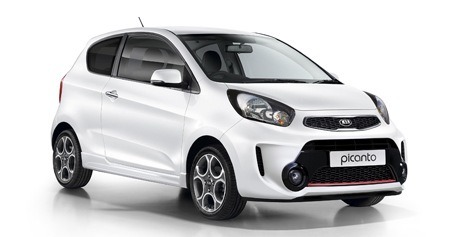 The 1.0-litre Kappa EU6 engine available on the Picanto 1 and Picanto SR7 only as a five-speed manual develops 65bhp and 95Nm (70lb ft) of torque and has fuel economy of 62.8mpg with CO2 emissions of 105g/km.
The Kia Chilli's 1.2 engine, also from the Kappa family, develops 84bhp and 120Nm (89lb ft) and has economy and emissions figures of 61.4mpg and 106g/km with the five-speed manual gearbox, or 50.4mpg and 130g/km with the four-speed automatic.
Whether you choose the 1.2 5-speed manual version or the 1.2 4-speed automatic version of the Kia Chilli, you'll find that the fun and enjoyment with the car could well be off the (Scoville) scale.