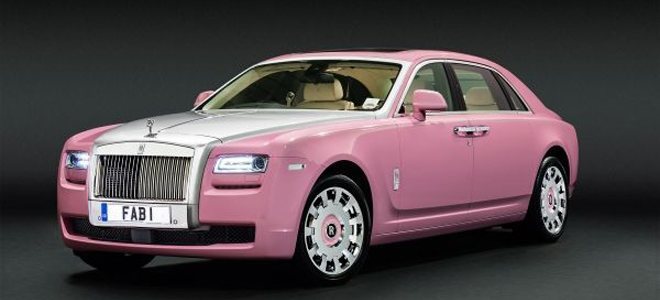 BREAST CANCER CARE GETS ROLLS-ROYCE SUPPORT
Those of us of a certain age will remember FAB1, the pink Rolls-Royce owned by Lady Penelope in the 1960s British science-fiction television 'Thunderbirds' and driven by the laconic chauffeur Parker with his catchphrase "Yes M'Lady."
And now it is time for a new generation to experience FAB1 as Rolls-Royce have created a Rolls-Royce Ghost Extended Wheelbase set to support the FAB1 Million project and Breast Cancer Care.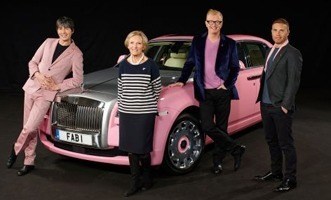 The FAB1 Million project is headed up by DJ (and car fanatic) Chris Evans and the whole aim of this project is to have a year-long fundraising campaign culminating in the raising one million pounds for Breast Cancer Care.
And what has this particular car got to do with it all?
Quite simply; this beauty of a car has been made available to hire over the next 12 months, with all money raised from this going straight to the charity, as well as making appearances at many events around the country to publicise and fundraise.
It all kicked off yesterday with a star-studded point to point drive in the pink missile travelling from Land's End to John O'Groats and, looking at the celebrities involved (Gary Barlow, Chris Evans, Brian Cox, Mary Berry and James May to name but five) and at the pictures that are here of the bespoke Ghost, it is a sure-fire certainty to achieve what it has set out to do.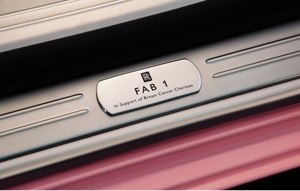 There has been a lot of work put into the car by the people at Rolls-Royce.
Jolyon Nash, Sales and Marketing Director of RR, said: "When I received the call from Chris Evans to support FAB1 Million, we immediately sprang into action. It's taken countless hours to create such a special car but every minute spent is absolutely worth it for such a valuable cause. We wish the project every success."
Those hours have created a very special car, with numerous exclusive bespoke elements – mainly involving the colour pink, as befits the campaign.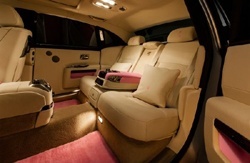 There are pink accented umbrellas, headrests with the Breast Cancer Care pink ribbon motif hand-embroidered into them, unique 'FAB1' treadplates and a Blushing Pink and Crème Light interior leather scheme (that you can see here). And it goes without saying that the Spirit of Ecstasy is present and correct on the silver satin bonnet.
Being a Rolls-Royce there is ample legroom inside and the ride will be one of ultimate superiority – but that is just the beginning of an experience that is hard to beat.
This exceptional Ghost Extended Wheelbase also contains hand veneered picnic tables, 9.2" LCD screens and a champagne coolbox to let any passengers chill out with a glass of champagne in the same state as the passengers whilst listening to a glorious concerto, some blissed-out R'n'B, some ear-bashing metal mayhem or some soothing sweet solo sounds exuded by the 10-channel amplifier and 16 speakers that belt out (or just plain 'deliver' – depending on taste) 600 Watts of surround sound. Then again, you could just let yourself be engulfed by the sumptuous leather seats and lambswool footmats as you enjoys the sights and sounds of complete silence.
For more information about where FAB1 will be, how the drive is going and how to hire the icon, please visit www.FAB1Million.co.uk or email [email protected].
For more information about Breast Cancer Care, the only UK charity offering specialist information and support to anyone affected by the most common cancer in the UK, visit www.breastcancercare.org.uk or call the free helpline on 0808 800 6000.