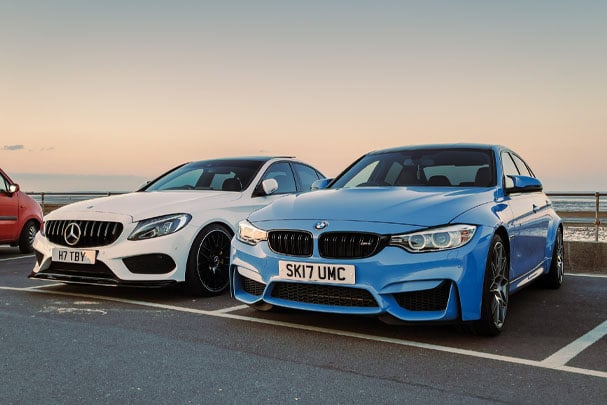 Nationwide Vehicle Contracts compares leasing a car for luxury versus leasing for practicality.

Car leasing allows you to get behind the wheel of a brand-new car for an affordable price. Through a low initial deposit and fixed monthly payment, car leasing spreads the cost of the car throughout the contract.
There are three contract types available when personally leasing a car, which all have their differences, but one of the main challenges is choosing what type of car to go for.
From all-out style to incredible practicality, there are a lot of choices out there. To help you out, Nationwide Vehicle Contracts compares leasing a car for luxury versus practicality.
Luxury vs practicality
Before we get into the swing of things, let's have a look at the most common characteristics of luxury and practical cars.
As their considered a 'luxury', luxury cars normally come at a higher price for drivers. This is because they'll feature some of the finest materials on the market, a wide range of modern technology, and performance-based engines.
Practical cars often come with a bigger boot, plenty of interior space, and easy-to-use technology that's been well-built into the dashboard. The engine will also be less powerful and likely return greater fuel efficiency.
Luxury cars
If you're behind the wheel of a luxury car, you'll find a range of premium materials around you. The seats will be made of leather, the dashboard will feature soft plastics, and the technology will be some of the best on the market.
You'll also find that more effort will have been put into the car's design. Everything in the cabin will have been thoroughly planned to ensure it looks and feels in the right place, and the manufacturer might have even hired an interior designer to make it feel as bespoke as possible.
You'll want the drive to match if you're sat in a premium cabin. Luxury cars often have an enjoyable driving experience with low engine noise, exceptional comfort, and a smooth transmission.
Practical cars
Practical cars do exactly what it says on the tin. They might be simpler and less advanced, but they'll serve as a trusty companion for you and your family for the duration of your lease.
One of the main pulls for choosing a practical car is its reliability. Practical cars are known for their durability, and because they feature a lot of common parts, they're easy and affordable to fix if anything goes wrong.
They also have more fuel-efficient engines. As they are built for reliability, they come with less power than luxury cars, so they will use less fuel. Handy if you're trying to stay on top of your expenses.
Things to consider
The first thing to be considered when deciding between a practical and a luxury car is your budget. For a luxury car, you'll be looking at upwards of £700 per month for a lease deal, so you need to take into account your current overheads and work out what you can afford.
For more practical cars, you'll typically be able to get behind the wheel for under £450 a month, which is much more affordable for those on a tight budget.
You'll also need to consider your lifestyle and personal preference. If duty calls and you need a reliable and safe car for your family, then a practical car would be wise. On the other hand, if the car is going to be entirely driven and travelled in by you, so why not treat yourself to a bit of luxury.
For more information, check out our car leasing costs guide.
Popular leasing choices
Practical
Honda Jazz: Honda has completely reinvented the Jazz in the last few years, and it's now one of the most practical cars for a small family. The cabin has loads of headroom, and the rear seats can be folded down flat to expand boot space to van-like capabilities.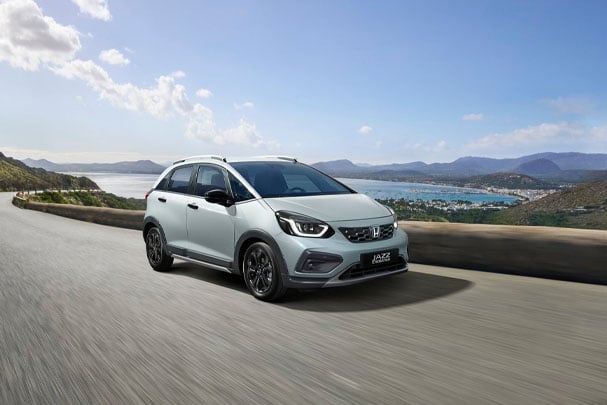 Skoda Kodiaq: The Kodiaq is a large and affordable SUV that comes with a well-built interior and an enormous boot. Clocking in at 720 litres, the Kodiaq can store up to nine carry-on suitcases and is perfect for a weekend away with the family.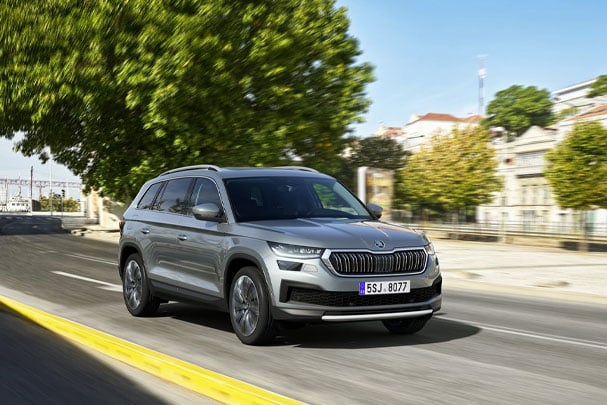 Volvo XC40: Available as a petrol, diesel, plug-in hybrid or pure-electric, the XC40 is a reliable and stylish mid-sized SUV. The XC40 offers a spacious cabin, a high-quality interior, and a great range of safety equipment for an affordable monthly price.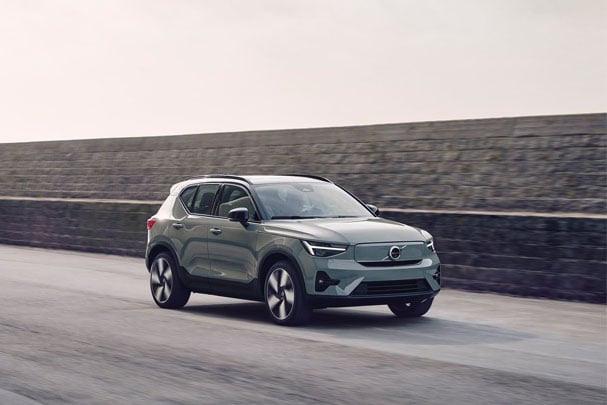 Luxury
Audi A8: The A8 is now in its fourth generation and has been boosted by an update in its design and technology. Coming with a range of high-quality interior materials, over 40 driver assistance systems, and a comfortable ride, the A8 is one of the finest saloon cars on the market.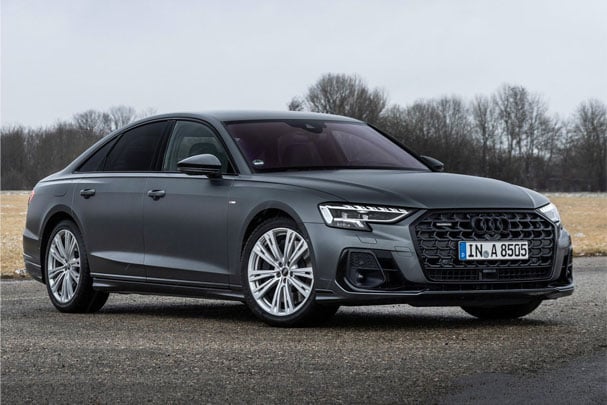 Mercedes S-Class: The S-Class has been a constant in the luxury car market, and it's not hard to see why. It looks great, has an exquisite interior, and has a comfortable yet punchy performance when on the road.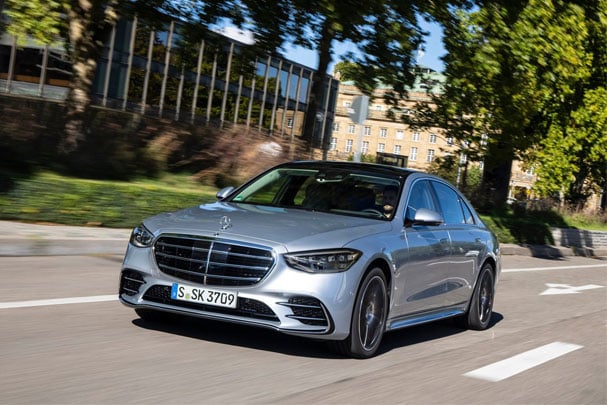 BMW 7 Series: The 7 Series has always had the best performance for a large luxury car but at the expense of comfort. But this is no more; BMW has updated the interior of the 7 Series, making it one of the best luxury cars about. It also features BMW's brilliant iDrive infotainment system, which is responsive and easy to use.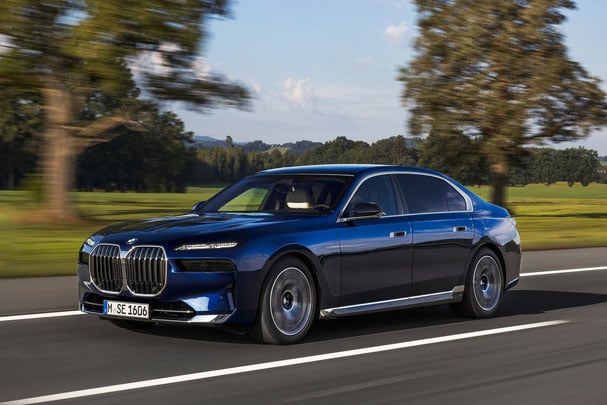 Conclusion
Choosing between practicality and luxury for your next lease car is undoubtedly tricky. We all want to ride in style, but a lease car needs to accommodate your needs and personal requirements.
If you aren't fussed about budgeting, treat yourself to a luxury car. Submerge yourself into a total driving experience where premium materials, excellent technology, and a soothing drive justify the price tag.
If duty calls and you need more interior space and reliability, a practical lease car would be wise. You'll find a well-built and modern interior, plenty of cabin space, and a reliable and fuel-efficient engine.
Find our blog helpful? Nationwide Vehicle Contracts produce a range of car leasing blogs, such as The Impact of Car Ownership on Household Budgets and How to Save Money on Car Maintenance.