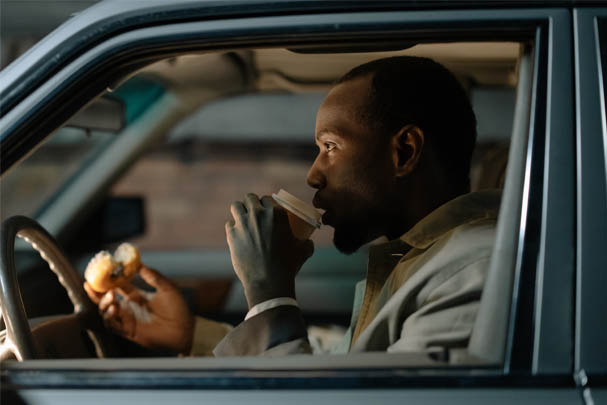 Nationwide Vehicle Contracts explores the best drive-thru coffee spots in the UK and what to look for.

Aren't drive-thrus great? You get to eat your favourite food and drink from the comfort of your car, and you don't even have to get out!
Drive-thru fast-food restaurants have been around for ages, but a new phenomenon that's arrived on the scene is drive-thru coffee shops. But where are the best ones, and what makes a good drive-thru coffee shop?
In this blog, car leasing experts Nationwide Vehicle Contracts explore the best drive-thru coffee spots in the UK.
For more drive-thru content, which we know you love, we've also produced a guide exploring the UK's Best and Worst Drive-Thrus.
What to look out for:
We're all unique, so a certain spot that some people like others might not. That's why it's key that you find a drive-thru that suits your preferences. You should consider:
Location - With drive-thrus, convenience is key. Look out for a spot that's located along your daily commute or travel route. This will ensure you can easily grab your coffee without going out of the way.
Quality - Ever gone out for an expensive meal and it was an anti-climax? Yeah, try not to look disappointed when paying! Coffee is the same; you want a spot that uses high-quality beans and offers a range of options, such as lattes, cappuccinos, and more.
Efficient Service - The whole point of a drive-thru is to save time, so make sure you find one that makes your coffee quickly and efficiently.
Friendly Staff - Even though it's a quick interaction, you'll want to find a spot that has friendly and welcoming staff. A coffee served with a smile will make it taste that bit better.
The Five Best Drive-Thru Coffee Spots in the UK:
Bewitched Coffee - Northampton
What's better than an independent coffee shop? A drive-thru independent coffee shop! Bewitched Coffee was set up around ten years ago in Northampton and has grown into a multi-chain business. Their crown jewel is their drive-thru shop in Northampton, which provides amazing coffee for those on the go.
You can find them at Unit 31, Darnell Way, Moulton Park, Northampton, NN3 6RW.
Starbucks - Warrington, Oakwood Gate
You can't go wrong with a Starbucks, can you, especially in the run-up to Halloween. Pumpkin spiced latte pending! The first Starbucks on this list is the drive-thru located at Oakwood Gate in Warrington.
It has a 4.4 review rating on Google and came second in our list of the UK's best drive-thrus. They must be doing something right in Warrington. I tip my hat to the manager.
You can find this very special Starbucks at Oakwood Gate, Warrington, WA3 6RW.
Starbucks - Lincoln, Flavian Road
Another entry for Starbucks. The third drive-thru on this list is found at Flavian Road in Lincoln. With over 400 reviews on Google and maintaining a rating of 4.1, it's an impressive performance from Starbucks.
If you're in Lincoln, give it a go! You can find them at Flavian Road, Lincoln, LN2 4GR.
Costa Coffee - Kinsey Road, Chester
For those who prefer Costa to Starbucks, get yourself to Chester. The best-rated Costa Coffee in the country, the Kinsey Road site, has a Google review rating of 4.4, which is some feat.
As well as getting some of the best Coffee in the country, it's just a stone's throw from the Cheshire Oaks outlet. Now, that sounds like a great day.
You can find them at Kinsey Road, Chester, CH65 9JY.
Greggs - Irlam
A coffee and a sausage roll from the comfort of your car is pure bliss. The Greggs store in Irlam was their first drive-thru in the UK and has proved popular with customers.
Located in Irlam in Salford, why not check out the store and then go for a day out in Manchester. Trust us, you're bound to love it!
You can find them at Irlam Gateway Service Station, Eccles, M44 6FW.
Looking for more light-hearted car leasing blogs? Nationwide Vehicle Contracts produces regular blogs on various topics, such as Charging Strategies for Efficient Driving and The Art of Car Photography.
We are also one of the UK's largest car leasing brokers, offering a wide range of leasing deals to suit your every need.